The industrial style has become increasingly popular in interior design, especially in living rooms. With its raw and edgy aesthetic, industrial style decor can add a modern touch to any home. If you're looking to incorporate this style into your living room, we've got you covered. In this article, we'll explore eight industrial style living room decor ideas that will help you achieve a modern and stylish look.
1. Exposed Brick Walls
One of the defining features of industrial style decor is exposed brick walls. These walls add a rustic and authentic feel to the space, giving it an industrial edge. If your living room doesn't have exposed brick walls, don't worry! You can achieve a similar effect by using brick wallpaper or faux brick panels. This will create the illusion of an exposed brick wall without the need for major renovations.
2. Metal Accents
Metal accents are a must-have in industrial style living rooms. Incorporate elements such as metal coffee tables, shelves, or lighting fixtures to add an industrial touch. Look for pieces with a distressed or weathered finish to enhance the rustic charm. Mixing different metals, such as iron and brass, can also create an interesting visual contrast.
3. Concrete Floors
Concrete floors are another characteristic feature of industrial style decor. They provide a sleek and modern look while adding a touch of rawness. If your living room doesn't have concrete floors, you can achieve a similar effect with concrete-look tiles or vinyl flooring. Pair the concrete floors with a cozy rug to add warmth and comfort to the space.
4. Open Shelving
Open shelving is both functional and visually appealing in an industrial style living room. Use industrial-style pipes, reclaimed wood, or metal brackets to create open shelves for displaying books, plants, or decorative items. This not only adds storage but also showcases the raw and unfinished look that is characteristic of industrial style decor.
5. Vintage Furniture
Incorporating vintage furniture pieces can add a touch of nostalgia and personality to your industrial-style living room. Look for vintage leather sofas, distressed wooden tables, or retro armchairs to create a cozy and inviting atmosphere. Mixing vintage and modern pieces can create a balanced and eclectic look.
6. Edison Bulb Lighting
Lighting plays a crucial role in industrial style decor. Opt for Edison bulb lighting fixtures to add a vintage and industrial vibe to your living room. These bulbs have a distinctive filament design that adds a warm and nostalgic glow to the space. Hang them from exposed pipes or use pendant lights with Edison bulbs to create a focal point in the room.
7. Industrial Artwork
Add a touch of industrial art to your living room to enhance the overall theme. Look for artwork that features industrial elements such as machinery, cityscapes, or abstract designs with a metallic color palette. Large-scale metal wall art or vintage industrial signs can also make a statement and tie the room together.
8. Minimalist Approach
Industrial style decor often embraces a minimalist approach, focusing on simplicity and functionality. Avoid cluttering the space with unnecessary accessories and keep the color palette neutral with shades of gray, black, and white. This will allow the industrial elements to shine and create a clean and modern look.
Gallery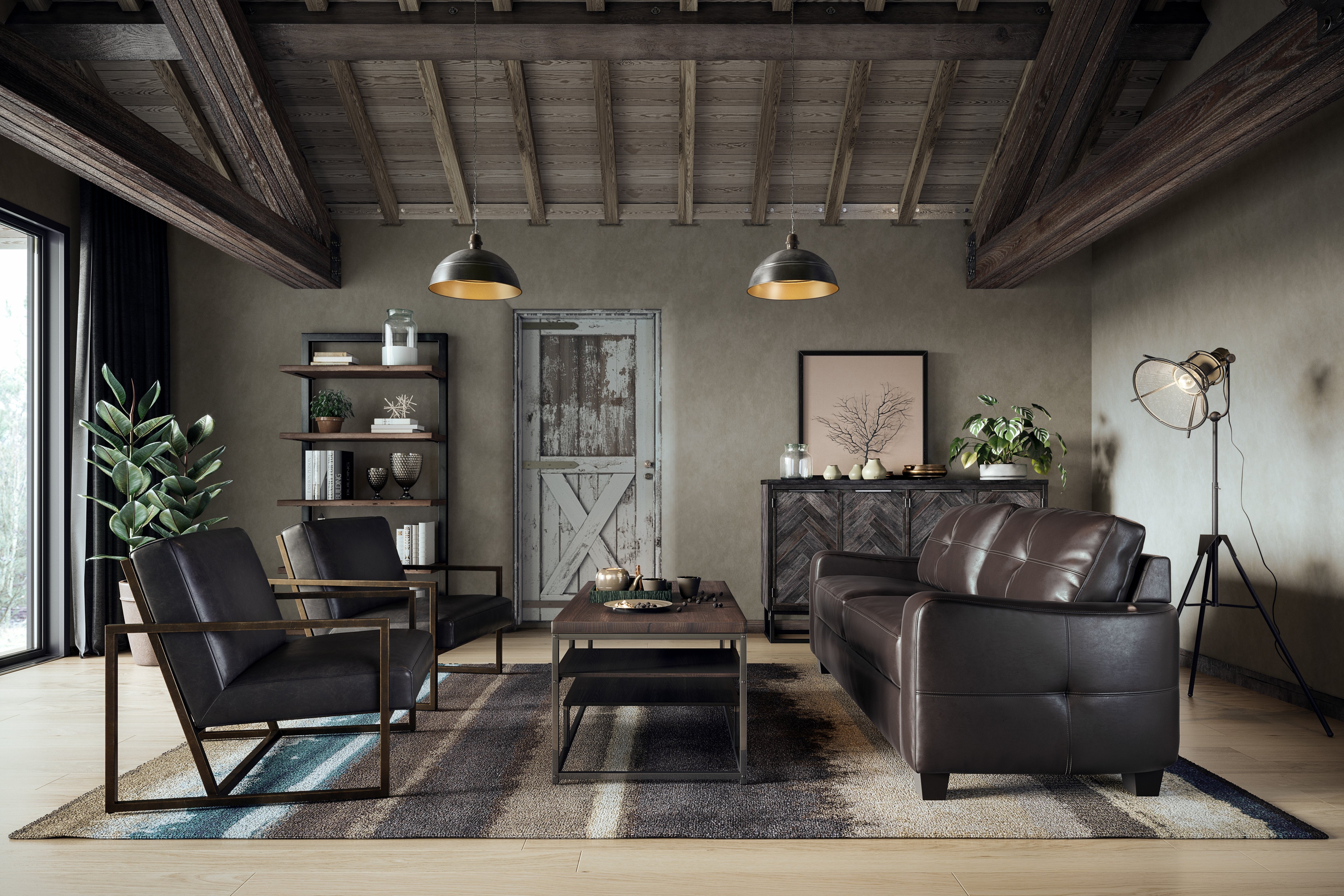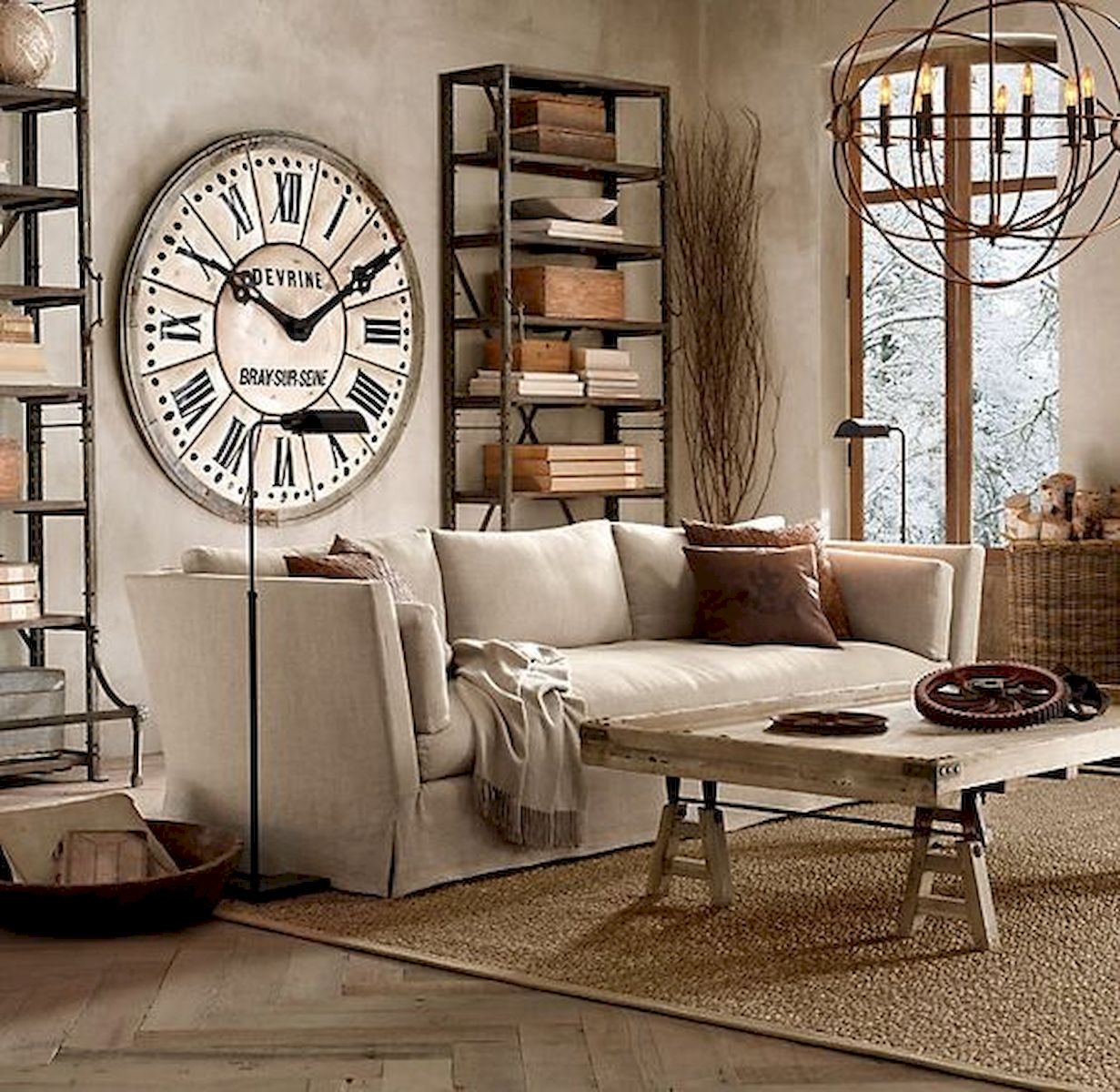 In conclusion, incorporating industrial style decor into your living room can add a modern and stylish touch to your space. From exposed brick walls to metal accents and concrete floors, there are various elements you can incorporate to achieve the industrial look. Remember to mix vintage furniture, use Edison bulb lighting, and embrace a minimalist approach to create a cohesive and visually appealing living room. By following these eight industrial style living room decor ideas, you can transform your space into a modern and inviting haven.