A Guide To Mixing And Matching Furniture Styles Like A Pro
When it comes to decorating your home, one of the most exciting opportunities is mixing and matching furniture styles. This approach allows you to create a unique and personalized space that reflects your personality and design preferences. However, achieving a harmonious and cohesive look can be challenging without some guidance. In this article, we will provide you with a comprehensive guide to mixing and matching furniture styles like a pro.
Understanding Furniture Styles
Before delving into the art of mixing and matching furniture styles, it's essential to have a basic understanding of different furniture styles. Familiarizing yourself with various design movements and their characteristics will help you make informed decisions when combining pieces.
Here are a few popular furniture styles:
Traditional: Characterized by ornate details, rich colors, and classic silhouettes, traditional furniture often features wood accents and intricate carvings.
Modern: Emphasizing clean lines, minimalism, and functionality, modern furniture is sleek, often made from materials such as metal, glass, and leather.
Mid-Century Modern: Inspired by the design aesthetics of the mid-20th century, this style incorporates organic shapes, bold colors, and innovative materials.
Industrial: Drawing inspiration from factories and warehouses, industrial furniture showcases raw and unfinished materials, such as exposed brick, metal, and reclaimed wood.
Scandinavian: Known for its simplicity and functionality, Scandinavian furniture features light-colored woods, clean lines, and minimal ornamentation.
By familiarizing yourself with these styles, you can start envisioning how different pieces might work together.
Identify a Dominant Style
Before mixing and matching, it's important to establish a dominant style for your space. This will serve as the anchor for your design and provide a cohesive base for incorporating other styles. Choose the style that resonates with you the most or aligns with your existing furniture pieces.
For example, if you have a traditional sofa that you love, you might opt for a predominantly traditional style. Alternatively, if you have a modern dining table that you wish to keep, a modern or contemporary style might be a better fit.
Find Common Elements
Once you have established a dominant style, look for common elements or themes that can help tie different furniture pieces together. These elements can be anything from color schemes and materials to shapes and patterns.
For instance, if you have a traditional-style sofa, you can choose accent chairs with similar wood finishes or upholstery in complementary colors. This creates a visual connection between the pieces and ensures they harmonize with each other.
Similarly, if you have a modern dining table, you can pair it with chairs featuring clean lines and metal accents. This combination creates a cohesive look that blends seamlessly.
Consider Scale and Proportion
When mixing furniture styles, it's crucial to consider scale and proportion. Mixing pieces that are drastically different in size can create an unbalanced and visually jarring effect. Instead, aim for a harmonious balance by selecting items that are similar in scale.
For example, if you have a large, overstuffed traditional sofa, pairing it with a delicate and small modern coffee table may look disproportionate. Instead, opt for a coffee table that has a similar scale and presence, such as a chunky wooden table with clean lines.
Create Visual Interest with Contrasts
While finding common elements is important for a cohesive look, introducing contrasting elements can add visual interest and depth to your space. Contrasts can be achieved through a variety of ways, such as combining different textures, colors, or shapes.
For instance, if you have a mid-century modern sofa with clean lines and neutral upholstery, you can add visual interest by pairing it with a vintage Moroccan rug that features vibrant colors and intricate patterns. This contrast elevates the overall aesthetic and makes the space more visually stimulating.
Experiment with Different Placement
Don't be afraid to experiment with different furniture placements to achieve the desired effect. Rearranging your furniture can completely transform the look and feel of a room.
Play around with different arrangements, but keep in mind the flow and functionality of the space. Consider the natural traffic flow and ensure that the furniture arrangement allows for easy movement.
Pay Attention to Lighting
Lighting plays a significant role in any interior design scheme. It can enhance the ambiance, highlight focal points, and create a sense of depth and dimension in a room. When mixing and matching furniture styles, it's essential to consider lighting as part of the overall design.
Experiment with different lighting fixtures, such as floor lamps, table lamps, and pendant lights, to create a layered lighting effect. Use lighting to accentuate different furniture pieces and highlight their unique characteristics.
Embrace Eclectic Style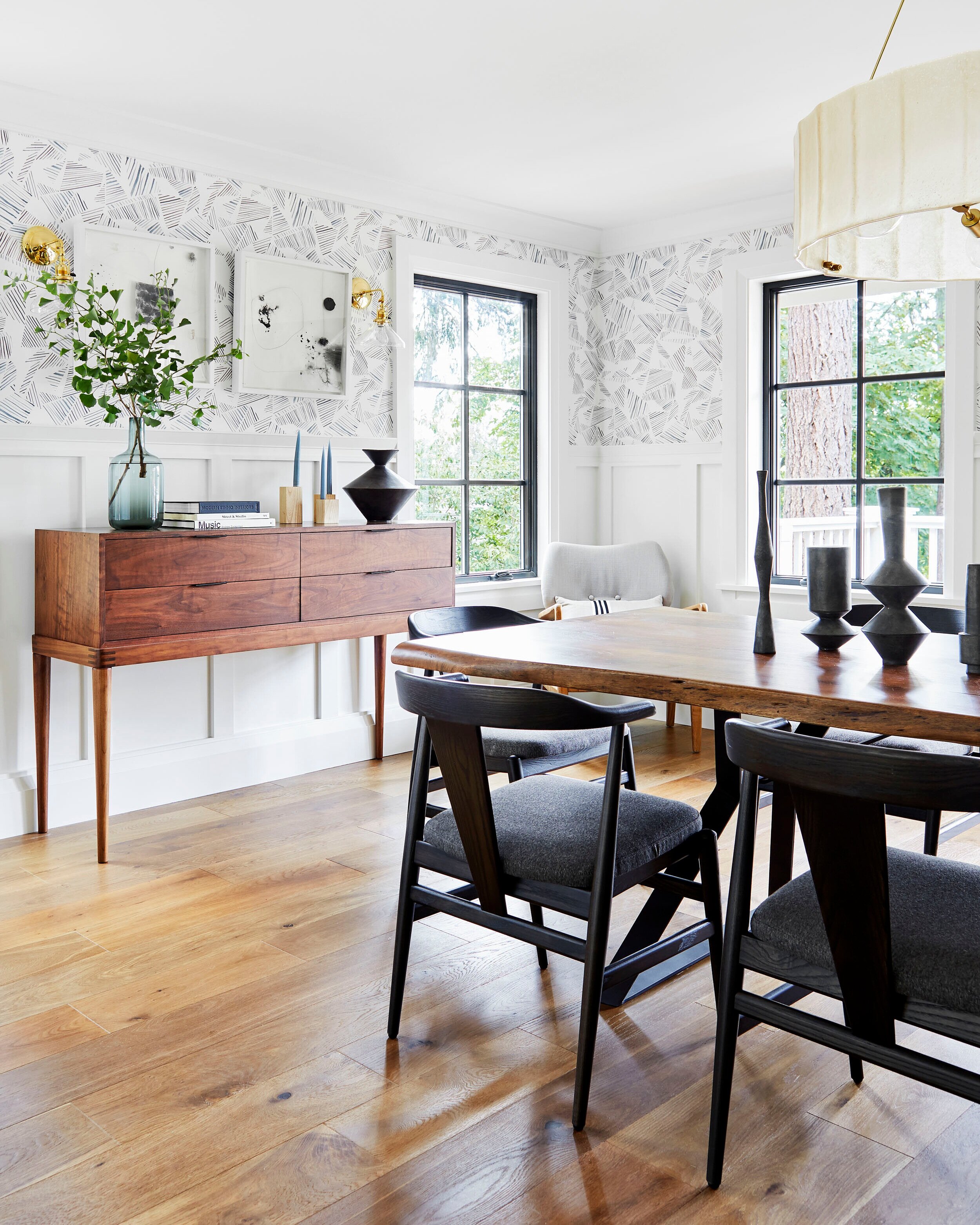 Finally, don't be afraid to embrace an eclectic style. Mixing and matching furniture styles allows you to create a space that is uniquely yours and reflects your personal taste.
By combining different pieces from various styles, you can create a curated and eclectic look that tells a story. Embrace the unexpected and let your creativity guide you. Remember, there are no strict rules when it comes to mixing and matching furniture styles.
Summary
Mixing and matching furniture styles is an art that can elevate your home's interior design. By understanding different furniture styles, identifying a dominant style, finding common elements, considering scale and proportion, creating visual interest with contrasts, experimenting with placement, paying attention to lighting, and embracing an eclectic style, you can create a space that is both visually appealing and uniquely yours.
Remember, the key to successful mixing and matching is to strike a balance between cohesion and contrast. Don't be afraid to take risks and let your personal style shine through. With these tips and a bit of creativity, you'll be able to mix and match furniture styles like a pro!