When it comes to designing and decorating your patio, it's important to consider both style and functionality. After all, your outdoor space should be an extension of your home and a place where you can relax and entertain. One way to add both style and functionality to your patio is by incorporating teak patio side tables. Teak, a tropical hardwood known for its durability and natural beauty, is the perfect material for outdoor furniture. In this article, we will explore the benefits of teak patio side tables and how they can enhance your outdoor space.
The Beauty of Teak
Teak is a stunning wood that adds a touch of elegance to any outdoor space. Its warm tones and natural grain patterns make it a versatile choice for furniture. Whether your patio has a modern, rustic, or traditional design, teak side tables can complement any style. Additionally, teak furniture develops a beautiful silver patina over time when left untreated, giving it a unique and weathered look. If you prefer to maintain the original color of teak, you can apply teak oil to protect it from the elements and preserve its warm hues.
Durability and Longevity
One of the primary reasons why teak is a popular choice for outdoor furniture is its exceptional durability. Teak wood is naturally resistant to rot, insects, and harsh weather conditions. Its natural oils act as a protective barrier, allowing it to withstand rain, snow, and UV rays without deteriorating. Unlike other types of wood, teak does not require regular sealing or staining to maintain its integrity. This makes teak patio side tables a low-maintenance option that will last for many years.
Functionality and Versatility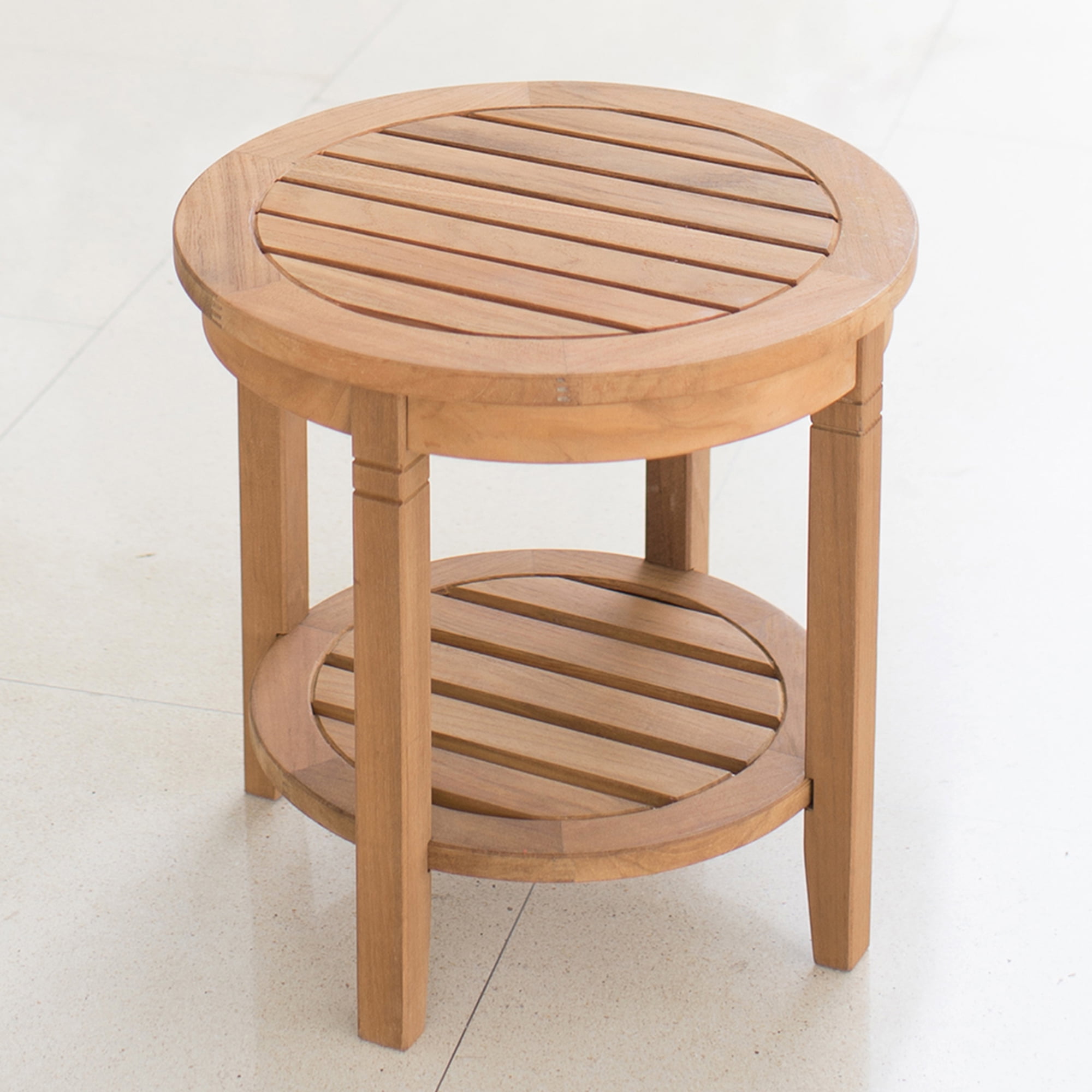 Teak patio side tables are not only beautiful but also highly functional. They provide a convenient surface for placing drinks, snacks, or decorative items while you're enjoying your outdoor space. Whether you're hosting a barbecue with friends or simply relaxing with a book, having a teak side table nearby can make your patio experience more comfortable and enjoyable. Moreover, teak is a versatile material that can be shaped into various designs and sizes to fit any space. Whether you have a small balcony or a spacious patio, you can find a teak side table that suits your needs.
Sustainability and Environmental Considerations
As consumers become increasingly conscious about the environmental impact of their purchases, choosing sustainable materials for outdoor furniture is crucial. Teak is an excellent choice in this regard. The majority of teak used in furniture production comes from sustainable plantations where trees are replanted to ensure a continuous supply. Additionally, teak is a long-lasting material, reducing the need for frequent replacements and minimizing waste. By opting for teak patio side tables, you can enjoy both style and peace of mind knowing that you're making an environmentally responsible choice.
Conclusion
Teak patio side tables are a fantastic addition to any outdoor space. With their natural beauty, durability, and functionality, they can transform your patio into a stylish and inviting area. Whether you're looking for a small side table to accompany a lounge chair or a larger one to accommodate a group of guests, there is a teak option that will meet your needs. By choosing teak, you're not only investing in quality furniture but also contributing to sustainability. So why not enhance your patio with the timeless elegance of teak patio side tables?
Gallery