A home theater room is a great way to bring the movie theater experience right into your living room. With the right setup, you can create a space for ultimate entertainment, no matter what your budget or style. From cozy couches to high-tech sound systems, here's everything you need to know about creating the perfect home theater room.
Choose the Right Room
The first step to creating the perfect home theater room is to choose the right space. Ideally, you'll want to pick a room that's large enough to accommodate all your equipment and seating, but also one that's free from outside noise. Avoid rooms with windows or doors that open to the outside, as this could disrupt your viewing experience.
Pick Comfortable Seating
When it comes to seating, comfort is key. You'll want to choose chairs or sofas that are spacious enough to accommodate everyone in the room. If possible, opt for chairs with built-in cup holders, as this will make snacking during movies much easier. If your budget allows, consider investing in reclining chairs with built-in footrests. This will ensure you and your guests can kick back and relax while watching your favorite films.
Choose the Right Sound System
Having a good sound system is essential for creating the perfect home theater experience. Whether you opt for a basic sound bar or an advanced surround sound system, make sure it's capable of delivering crisp and clear audio. If you're not sure what type of system you need, consider consulting an audio expert for advice.
Get the Right Lighting
Lighting is an important part of the home theater experience. To create the perfect atmosphere, install blackout curtains or shades on your windows to block out any outside light. You'll also want to install dimmable lighting around the room to give you the ability to adjust the brightness during movies.
Invest in a Good Projector
Having a good projector is key if you want to create a truly immersive experience. There are many types of projectors available, from basic models to high-end 4K models. Consider the size of your room and your budget when choosing the right projector for your needs.
Consider an Automation System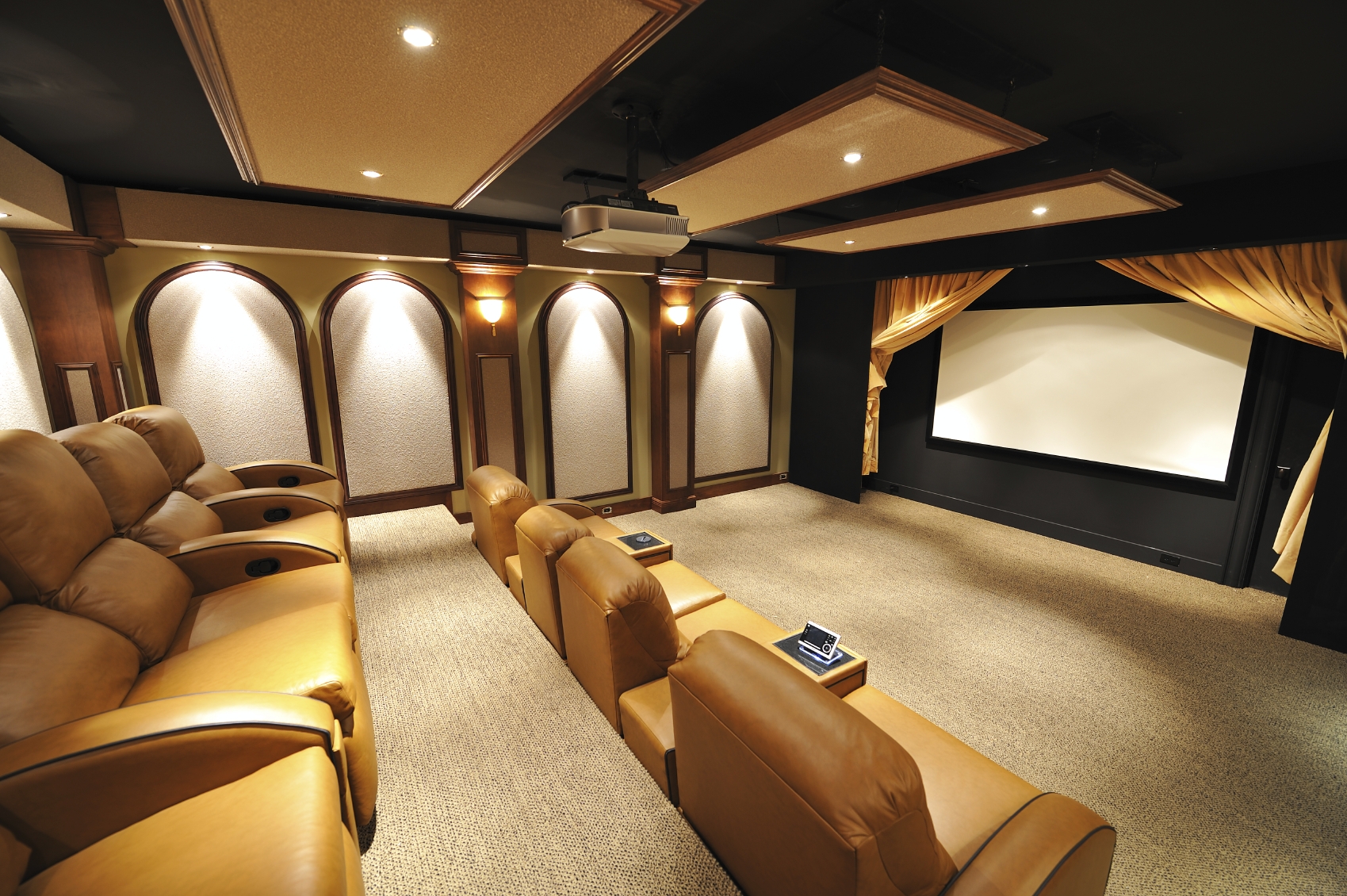 Having an automation system can make managing your home theater much easier. From dimming the lights to controlling the volume of your sound system, automation systems can make life much simpler. Consider investing in a system that can be controlled via a smartphone or tablet for ultimate convenience.
Add TV Screens
If desired, you can also add multiple TV screens to your home theater. This will give you the ability to watch movies on multiple screens at the same time. If you plan on having multiple screens, make sure you invest in a good amplifier to ensure your sound system can handle the extra load.
Install a Snack Bar
What's a movie night without snacks? Consider setting up a snack bar near your seating area, complete with a mini-fridge and plenty of storage space. You can also add a popcorn machine or an ice cream maker for a fun and unique movie night experience.
Create a Gaming Area
If you're a fan of video games, consider creating a gaming area in your home theater. Invest in a good gaming system and a few comfortable chairs, and you'll be able to play your favorite games in the comfort of your own home.
Decorate with Movie-Themed Accessories
Finally, don't forget to add some movie-themed accessories to your home theater. From movie posters to popcorn machine, adding a few fun pieces can help make your home theater feel truly special.