When it comes to decorating our living rooms, wall art plays a crucial role in setting the mood and adding a touch of personality to the space. Creative wall art ideas can transform a plain and boring living room into a vibrant and visually appealing area. Whether you prefer a minimalist aesthetic or a bold and eclectic look, there are endless possibilities when it comes to choosing wall art for your living room. In this article, we will explore some of the best creative wall art ideas that can elevate the design of your living room and make it truly unique.
1. Abstract Paintings
Abstract paintings are a popular choice for living room wall art due to their versatility and ability to add a splash of color to any space. These art pieces can range from bold and vibrant to subtle and understated, depending on the color palette and style. Abstract paintings can serve as a focal point in the living room, drawing attention and creating visual interest. They can also complement the existing color scheme and furniture, adding depth and dimension to the overall design.
2. Gallery Wall
A gallery wall is an excellent way to display a collection of artwork, photographs, or prints in a cohesive and visually appealing manner. This wall art idea allows you to showcase your personal style and interests while creating a curated and gallery-like look. To create a gallery wall, start by selecting a variety of art pieces that complement each other in terms of color, style, and theme. Arrange them in a grid or cluster formation on the wall, ensuring that they are evenly spaced and balanced.
3. Wall Decals
If you're looking for a temporary and easy way to add visual interest to your living room walls, wall decals are a fantastic option. These adhesive stickers come in various designs, patterns, and sizes, allowing you to personalize your space without the commitment of permanent artwork. Wall decals can be easily applied and removed without damaging the walls, making them ideal for renters or those who frequently change their decor. From nature-inspired motifs to inspirational quotes, there is a wide range of wall decals to choose from.
4. Metal Wall Art
Metal wall art can add a contemporary and industrial touch to your living room decor. Made from various metals such as iron, aluminum, or copper, these art pieces can feature intricate designs, abstract patterns, or even three-dimensional sculptures. Metal wall art works well in modern and minimalist living rooms, as it adds texture and visual interest to the walls. Depending on your preference, you can opt for a single large metal art piece or create a collage of smaller ones.
5. Tapestry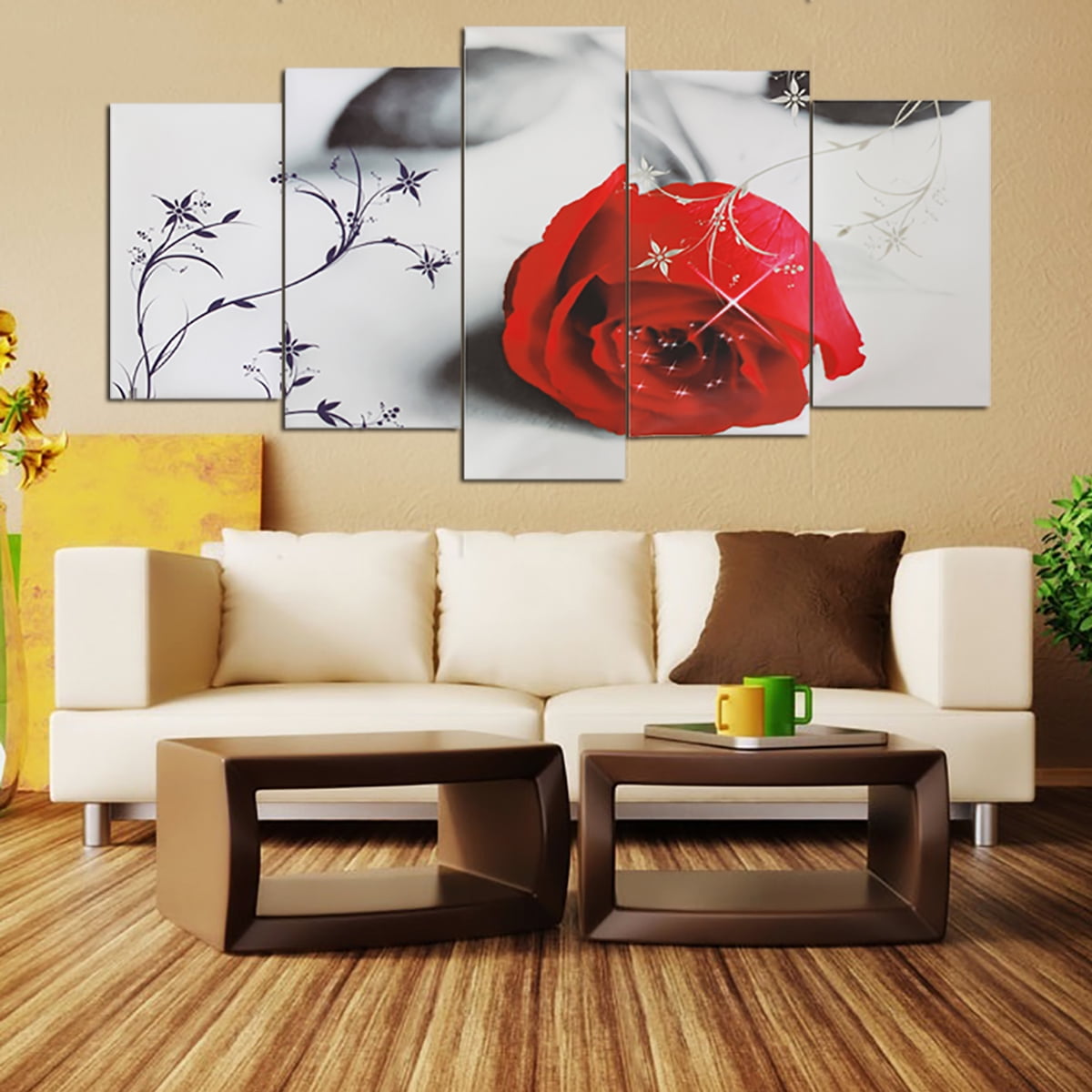 A tapestry is a unique and unconventional way to add color, texture, and pattern to your living room walls. These fabric wall hangings can range from intricate and detailed designs to simple and abstract patterns. Tapestries can create a cozy and bohemian vibe in the living room, instantly transforming the space into a warm and inviting area. They are available in various sizes and can be easily hung on the wall using hooks or a curtain rod.
6. Wall Murals
If you want to make a bold statement in your living room, consider adding a wall mural. Wall murals are large-scale artworks that cover an entire wall or a significant portion of it. These murals can depict landscapes, cityscapes, abstract designs, or even custom illustrations. With advancements in technology, you can now choose from a wide range of pre-designed wall murals or create a custom design based on your preferences. Wall murals can completely transform the look and feel of your living room, creating a stunning and immersive visual experience.
7. Floating Shelves with Art
A creative way to display wall art in your living room is by combining it with floating shelves. Floating shelves not only provide functional storage but also serve as a platform to showcase your favorite art pieces. For a cohesive look, choose shelves that complement the style and color scheme of your living room. Place the art pieces on the shelves, ensuring that they are properly secured and balanced. This wall art idea adds depth and dimension to the living room while creating a curated and personalized display.
8. Typography Art
Typography art is a popular choice for those who appreciate the power of words and want to incorporate them into their living room decor. This wall art idea involves using letters, words, or quotes as the main design element. Typography art can be in the form of posters, prints, or even custom-made signs. It allows you to add a personal touch to your living room while conveying a specific message or sentiment. Choose typography art that resonates with you and complements the overall style of your living room.
9. Collage Art
A collage of art pieces can create a visually stunning and eclectic look in your living room. This wall art idea involves combining various art pieces, such as paintings, photographs, prints, and even sculptures, to create a cohesive and dynamic display. To achieve a balanced collage, consider the size, color, and theme of each art piece. Experiment with different arrangements and compositions until you find the perfect combination. Collage art adds personality and visual interest to the living room, making it a conversation starter.
10. Nature-Inspired Art
Bringing a touch of nature into your living room can create a calming and serene atmosphere. Nature-inspired art, such as botanical prints, landscape paintings, or even pressed flowers, can add a sense of tranquility and beauty to the space. Choose art pieces that depict your favorite elements of nature, whether it's a lush forest, a serene beach, or delicate flowers. This wall art idea is perfect for those who want to create a peaceful and relaxing living room environment.
Summary
Choosing the right wall art for your living room can enhance the overall design and create a space that reflects your personality and style. Whether you prefer abstract paintings, a gallery wall, or nature-inspired art, there are countless creative wall art ideas to choose from. Consider the size, color, and theme of the art pieces to ensure they complement the existing decor and create a harmonious look. With the right wall art, you can transform your living room into a visually stunning and inviting space.
Gallery