Christmas Decor Inspiration
As the most wonderful time of the year approaches, it's time to start thinking about how you'll decorate your home for the holiday season. Whether you prefer traditional red and green or something more modern, there are plenty of ways to add a festive touch to your space. Here are some Christmas decor inspiration ideas to get you started.
1. Classic Red and Green
One of the most popular Christmas color schemes is red and green. This traditional combination is perfect for those who want a classic look. To achieve this, try hanging a green wreath with a red bow on your front door or adding red and green ornaments to your tree.
2. Metallics
If you want to add a touch of elegance to your holiday decor, consider using metallics. Gold, silver, and copper can add a glamorous touch to any space. Try incorporating metallic ornaments, garlands, or even a metallic tree topper.
3. Rustic Charm
For a cozy and warm feel, go for a rustic look. This can be achieved by using natural elements like pine cones, burlap, and wood. Try adding a wreath made of twigs or a centerpiece made of pine branches.
4. Scandinavian Minimalism
If you're looking for a modern and minimalist approach, take inspiration from Scandinavian decor. This style emphasizes simplicity and functionality, with a focus on natural materials like wood and greenery. Try a simple wooden tree or a wreath made of eucalyptus.
5. White Christmas
For a winter wonderland feel, go for an all-white Christmas decor theme. Use white ornaments, white lights, and white garlands to create a snowy look. Add touches of silver or gold for some sparkle.
6. Candy Cane Stripes
Candy cane stripes are a classic Christmas pattern that can add a playful touch to your decor. Use red and white striped ornaments, ribbon, or even a candy cane wreath to achieve this look.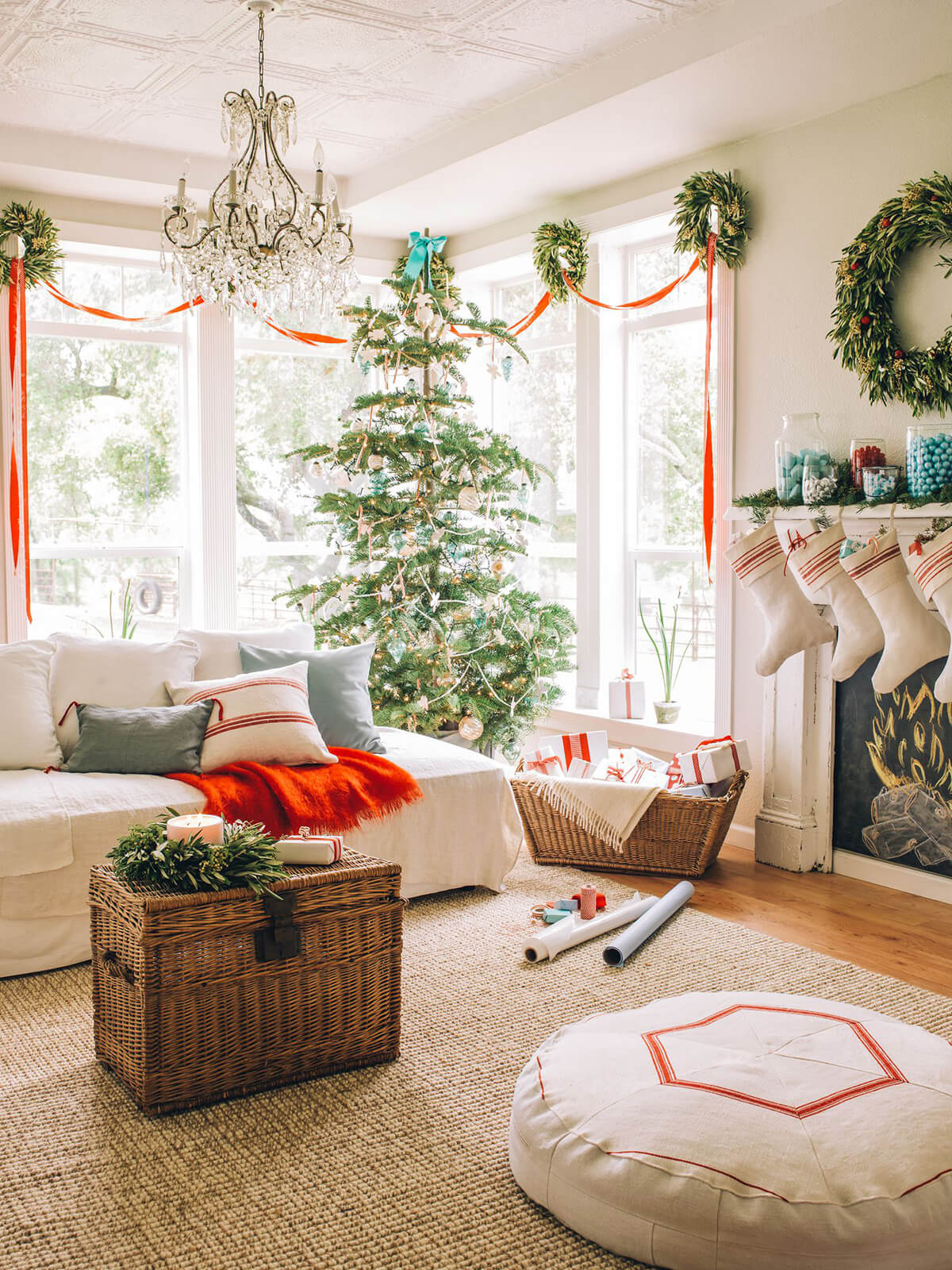 7. Vintage Glam
For a touch of nostalgia, try a vintage glam theme. This style incorporates old-fashioned elements like mercury glass ornaments and antique-looking decorations. Add some sparkle with metallic accents.
8. Plaid
Plaid is a cozy and classic pattern that can add warmth to your holiday decor. Try a plaid tree skirt, stockings, or even plaid ribbon on your tree. This pattern also pairs well with rustic elements.
9. Coastal Christmas
If you live near the beach or simply love the ocean, try a coastal Christmas theme. Use seashells, starfish, and coral to decorate your tree or wreath. Add some blue and green accents to mimic the colors of the ocean.
10. Personalized Touches
Finally, don't forget to add your own personal touches to your holiday decor. Whether it's a DIY ornament or a sentimental decoration, adding something that is meaningful to you can make your home feel even more special during the holiday season.