Introduction to Christmas Tree Decorating Ideas
Christmas tree decorating is a time-honored tradition that many families look forward to each year. It symbolizes the joy and celebration of the holiday season. The Christmas tree is the focal point of any home during the holiday season and setting it off with unique and creative decorations is sure to make your home feel festive and cheerful. Here are some great ideas for decorating your Christmas tree to make it look truly special this year.
Theme Ideas
One of the best ways to start decorating your Christmas tree is to choose a theme. This can be anything from a traditional Christmas look to a more modern or whimsical design. You can also use a color scheme or a combination of colors to create a unified look. Some theme ideas include candy cane, winter wonderland, gingerbread house, and snowman.
Traditional Decorations
Traditional Christmas decorations are always a classic choice for your tree. These are the typical decorations you think of when you think of a Christmas tree. These include things like glass balls, tinsel, ribbons, and ornaments. These can be used to create a timeless look that is sure to please everyone.
Lighting
Lighting is an important part of any Christmas tree decorating project. There are several options to choose from, such as LED lights, colored lights, and even fiber optic lights. You can also use battery-operated lights if you don't want to worry about plugging them in. Experiment with different kinds of lights and you're sure to find the perfect look for your tree.
Garland
Garland is a great way to add a festive touch to your Christmas tree. You can use tinsel garland, beaded garland, or even garland made out of ribbon. You can also use artificial garland if you don't want to worry about real pine needles.
Toppers
Toppers are another great way to add a unique touch to your tree. There are many different kinds of toppers to choose from, such as stars, snowflakes, and even angels. You can also use a personalized topper if you want something extra special.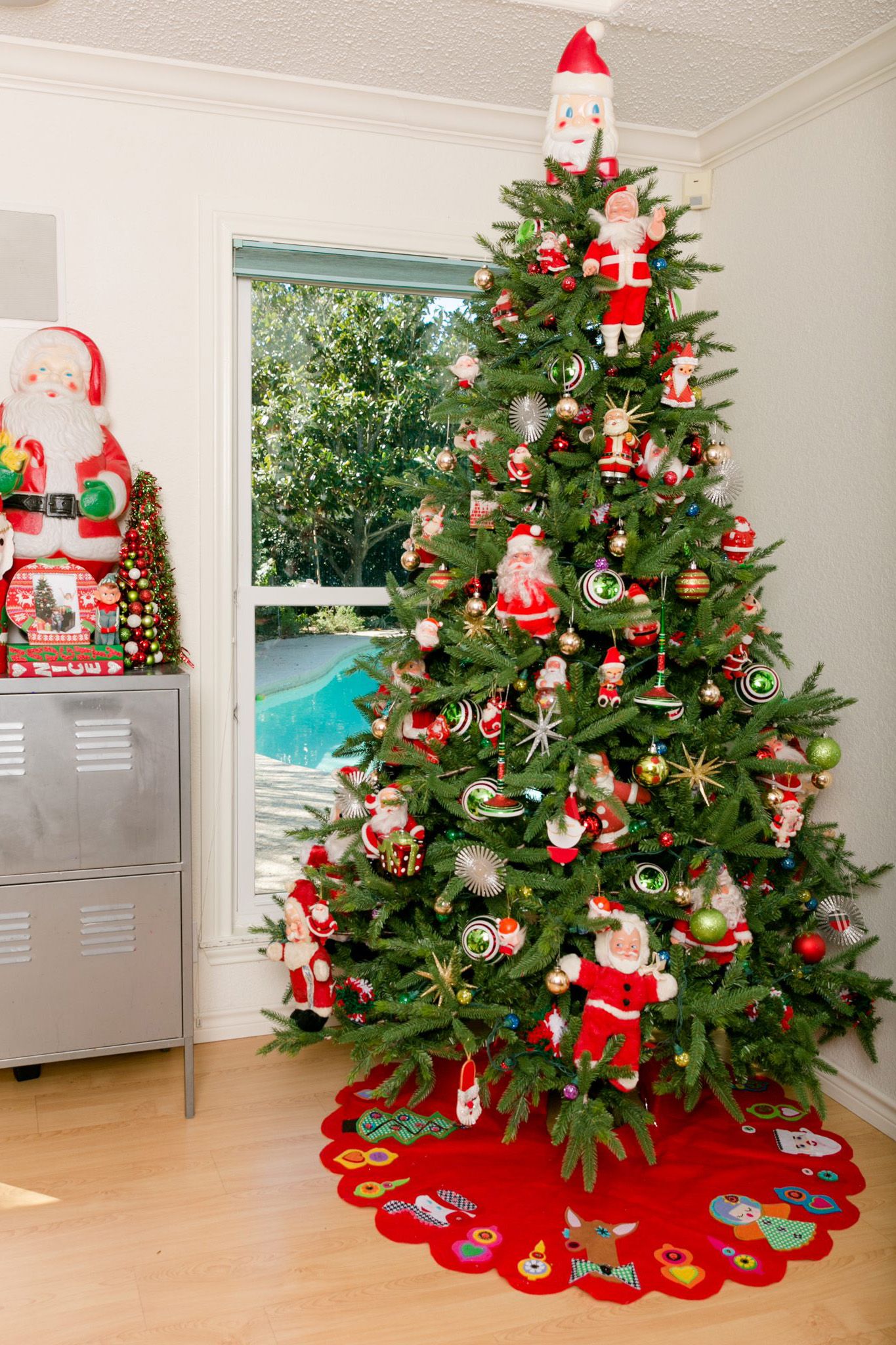 Other Decorations
There are many other decorations you can use to make your Christmas tree look special. These include things like ribbon, bows, and even small presents. You can also add small figurines of Santa, reindeer, and snowmen to your tree for a fun and festive look.
DIY Decorations
If you're feeling creative, you can make your own decorations for your Christmas tree. There are many simple and easy DIY decorations you can make with things you already have around the house. You can make paper snowflakes, popcorn garland, and even mini ornaments.
Natural Elements
If you want to add a more natural look to your tree, you can use natural elements such as pine cones, berries, and twigs. You can even add holly and mistletoe if you want. This is a great way to bring a bit of the outdoors inside.
Conclusion
Decorating your Christmas tree is a great way to bring the holiday cheer into your home. With so many different ideas to choose from, you're sure to find something that fits your style and brings the holiday spirit into your home.