Decorating a small living room can be a challenge. When trying to maximize style and functionality, it's important to think outside the box and find ways to work with what you have. With the right ideas and a little creativity, you can create an inviting, stylish, and functional living space that feels comfortable and looks great.
Choose the Right Furniture
When it comes to decorating a small living room, furniture selection is key. Look for pieces that are both stylish and space-saving, such as multi-functional pieces like a fold-out couch, ottomans, or nesting tables. Don't be afraid to mix and match furniture styles and sizes to create a unique look that fits your space.
Create a Focal Point
Creating a focal point in your living room is a great way to draw the eye and make it feel more spacious. This could be a large piece of art, a statement mirror, or an eye-catching piece of furniture. Choose something that reflects your personal style and ties the room together.
Make Use of Vertical Space
When decorating a small living room, it's important to maximize the space you have. Make use of vertical space by adding shelves, cabinetry, or hanging plants. This will help to free up floor space and create a more organized look.
Choose the Right Color Scheme
Choosing a color scheme is one of the most important steps when decorating a small living room. Light, neutral colors can help to create an open and airy feel, while bold colors can add a pop of personality. You can also use contrasting colors to create a more dynamic look.
Choose the Right Lighting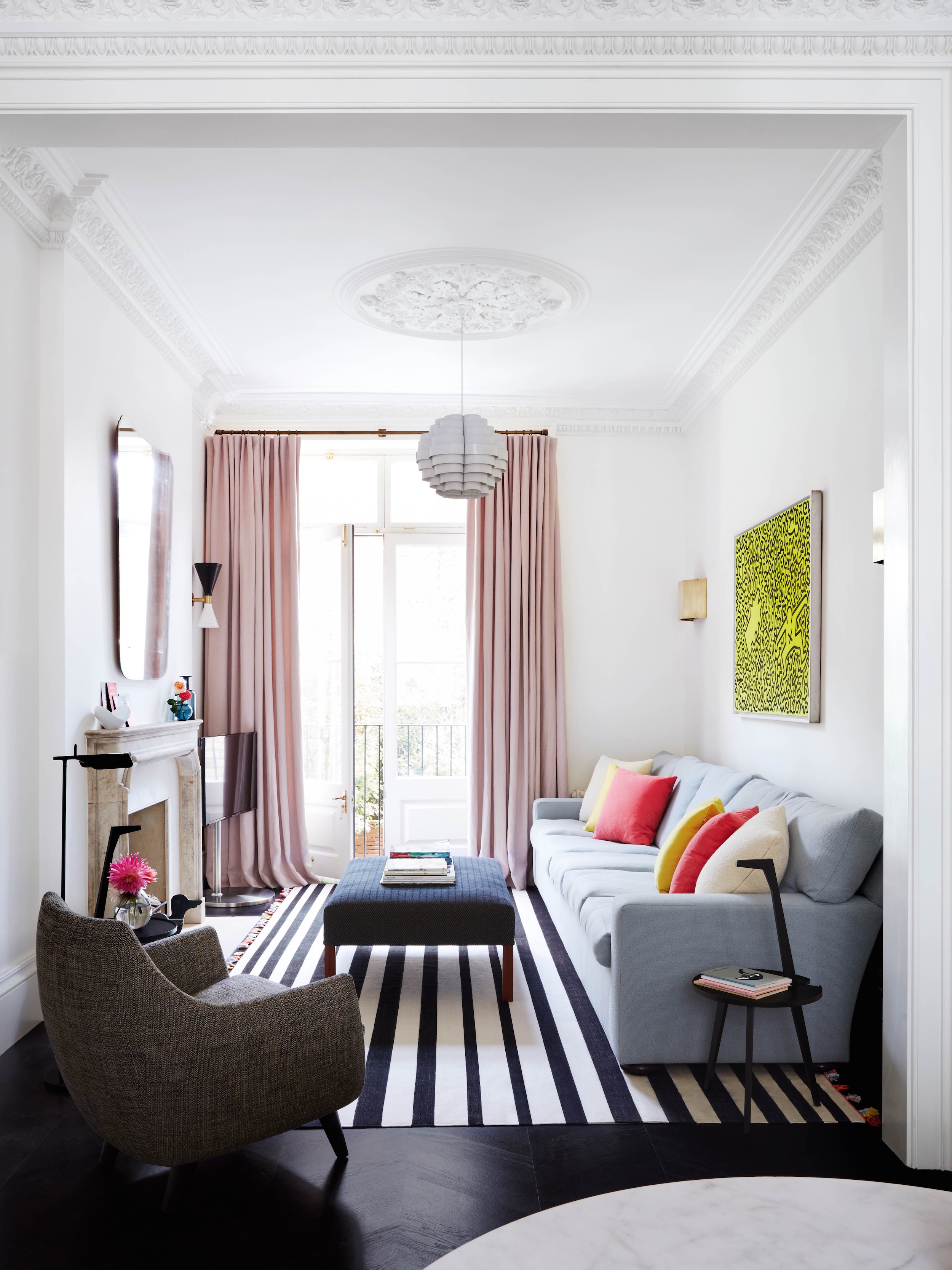 Lighting is an important part of any living space, but it's even more important when decorating a small living room. Natural light is always the best choice, but you can also add accent lighting like wall sconces or table lamps to create a cozy atmosphere.
Create Zones
Creating zones in your small living room can help to create a sense of separation and make it feel larger. Use furniture or rugs to define different areas for different purposes, such as an area for relaxing, an area for dining, and an area for working.
Maximize Storage Space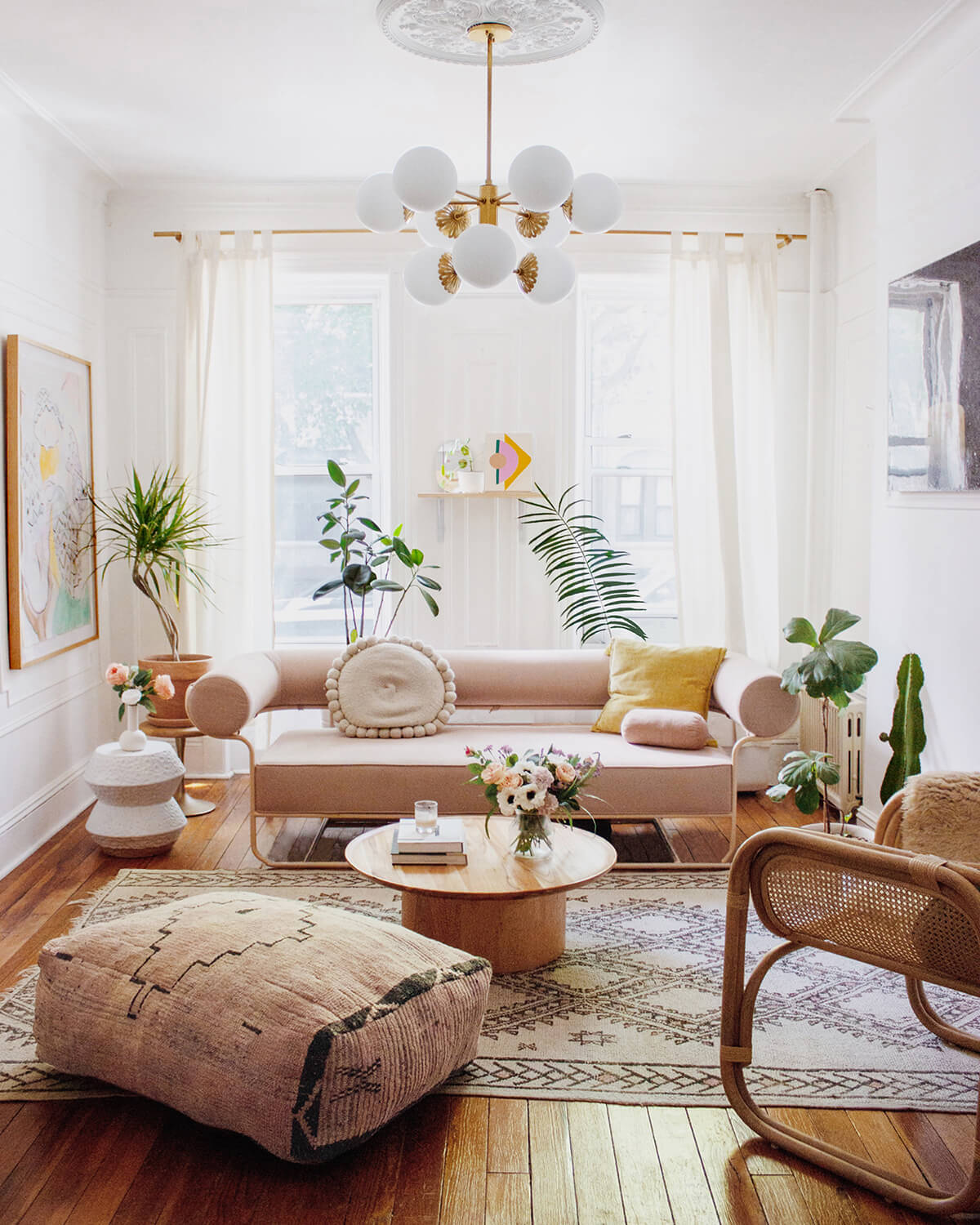 Maximizing storage space is essential when decorating a small living room. Look for furniture pieces that have hidden storage, like ottomans and coffee tables, and use wall-mounted shelves to display books and knick-knacks.
Make Use of Mirrors
Mirrors are a great way to make a small living room appear larger. Place a large mirror on a wall to reflect light and create the illusion of more space. Alternatively, you can use smaller mirrors to create a feeling of depth and draw the eye around the room.
Don't Over-Decorate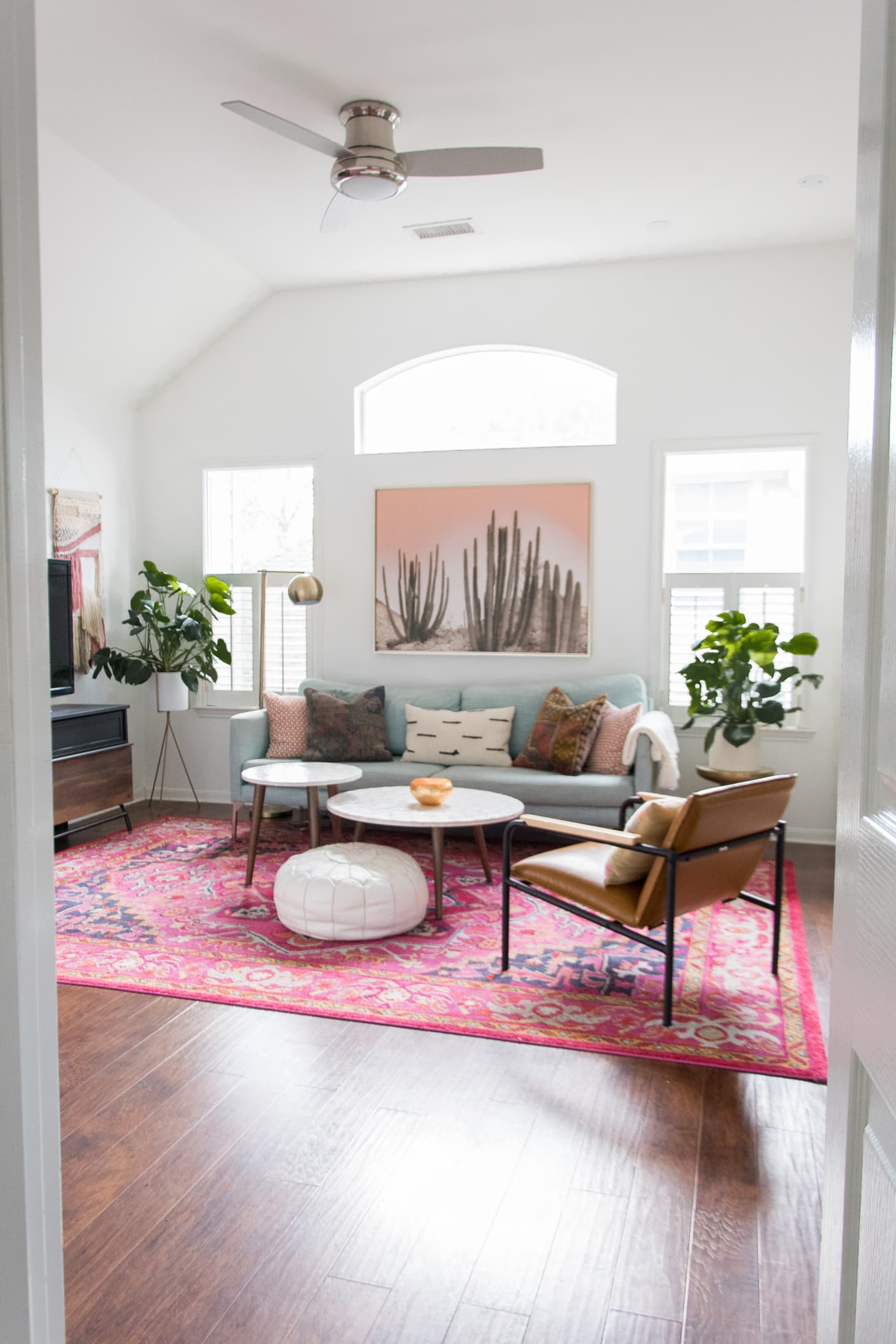 When decorating a small living room, it's important to avoid overcrowding the space. Too much furniture and décor can make the room feel cluttered and overwhelming. Stick to a few key pieces that work well with the color scheme and overall design.
Add Personal Touches
Finally, don't forget to add personal touches to your small living room. Hang family photos, display collections, or add a plant or two to make the space feel like home.