The living room is often the centerpiece of a home, where family and friends gather to relax, entertain, and spend quality time together. As such, it's important to create a modern and inviting space that reflects your personal style while also being functional. In this article, we will explore the essential pieces that can transform your living room into a modern oasis.
1. Comfortable Seating
One of the most important elements of a modern living room is comfortable seating. Whether you prefer a sofa, sectional, or a combination of different seating options, it's essential to choose pieces that not only look stylish but also provide ample comfort. Consider the size of your space and the number of people you typically entertain to determine the best seating arrangement for your living room.
Invest in a high-quality sofa or sectional that suits your style and provides enough seating for your needs.
Consider incorporating accent chairs or ottomans to add extra seating options and create a versatile space.
Choose upholstery materials and colors that not only match your overall design scheme but are also easy to clean and maintain.
2. Functional Coffee Table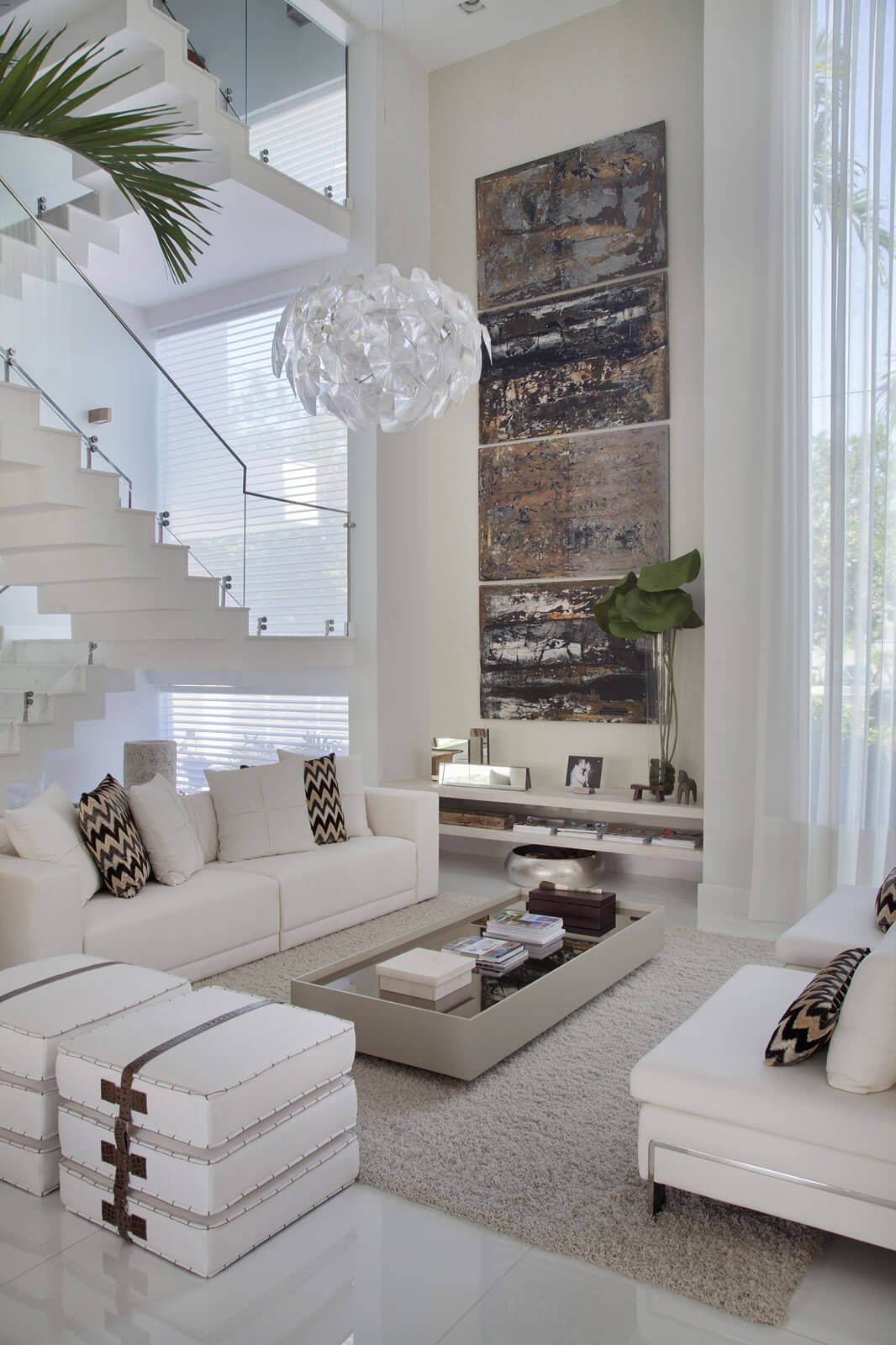 A modern living room wouldn't be complete without a functional and stylish coffee table. This piece not only serves as a focal point but also provides a surface for drinks, snacks, and decorative items. When choosing a coffee table, consider the following:
Opt for a coffee table that complements the style of your living room. Whether it's a sleek glass top or a rustic wooden design, make sure it fits seamlessly into your overall aesthetic.
Consider the size and scale of your living room. If you have a large space, you can choose a larger coffee table with additional storage options. In smaller spaces, opt for a more compact design.
Think about functionality. Look for coffee tables with built-in storage or hidden compartments to keep your living room clutter-free.
3. Entertainment Center
In today's modern living rooms, entertainment centers play a crucial role in housing and organizing our electronics. Whether you have a television, gaming consoles, or a sound system, a well-designed entertainment center can keep everything neatly organized and enhance the overall aesthetic of your living room.
Choose an entertainment center that matches your style and complements the other furniture in your living room.
Consider the size and layout of your space. Measure the dimensions of your electronics to ensure a perfect fit.
Look for features like cable management systems and adjustable shelves to accommodate your various devices and accessories.
4. Stylish Lighting
Lighting plays a crucial role in creating the right ambiance in any living room. Incorporating stylish and functional lighting fixtures can transform the look and feel of your space.
Consider a mix of overhead lighting, such as chandeliers or pendant lights, and task lighting, such as table lamps or floor lamps, to provide both ambient and focused lighting options.
Choose lighting fixtures that match your overall design scheme and add a touch of elegance to your living room.
Experiment with different lighting levels and placement to create a cozy and inviting atmosphere.
5. Versatile Storage
Keeping your living room organized is essential for maintaining a modern and clutter-free space. Incorporating versatile storage solutions can help you keep everything in its place while adding a stylish touch to your living room.
Invest in a media console or sideboard with ample storage space to house your electronics, DVDs, and other media accessories.
Consider incorporating bookshelves or floating shelves to display your favorite books, decorative items, and personal mementos.
Choose storage furniture that matches your overall design aesthetic, whether it's sleek and minimalist or rustic and cozy.
Summary
A modern living room requires careful consideration of essential pieces that not only reflect your personal style but also provide comfort, functionality, and organization. By choosing comfortable seating, a functional coffee table, an entertainment center, stylish lighting, and versatile storage solutions, you can create a living room that is both inviting and stylish. Remember to select pieces that suit your space and lifestyle, and don't be afraid to mix and match different styles to create a unique and personalized living room that you and your guests will love.