Home Decor Design Ideas
Decorating your home is an exciting experience, but it can also be overwhelming. With so many design styles and trends out there, it can be tough to know where to start. Fortunately, there are some simple tips and tricks you can follow to create a beautiful and comfortable living space. In this article, we will explore some home decor design ideas that can help you transform your home into a space that reflects your personal style.
1. Start with a Color Scheme
One of the easiest ways to create a cohesive look in your home is to start with a color scheme. Choose two or three colors that complement each other and use them throughout your home. You can use different shades of these colors in different rooms to create a sense of unity.
2. Mix and Match Textures
Mixing and matching textures is another way to add visual interest to your home. Use a variety of fabrics, such as velvet, linen, and wool, to create a cozy and inviting space. You can also mix and match different materials, such as wood, metal, and glass, to add depth and dimension to your decor.
3. Add Some Greenery
Plants are a great way to bring life and color into your home. Not only do they look beautiful, but they also help purify the air. You can choose from a variety of plants, from small succulents to large leafy plants, depending on your space and personal style.
4. Use Mirrors to Create Space
Mirrors are a great way to create the illusion of space in a small room. Hang a large mirror on the wall to reflect light and make the room feel bigger. You can also use mirrors in other creative ways, such as on a coffee table or as a decorative accent.
5. Create a Gallery Wall
A gallery wall is a great way to showcase your favorite artwork and photographs. Choose a wall in your home and hang a variety of frames in different sizes and shapes. You can mix and match different types of artwork, such as paintings, prints, and photographs, to create a unique and personalized display.
6. Layer Your Lighting
Layering your lighting is another way to create a warm and inviting atmosphere in your home. Use a combination of overhead lighting, table lamps, and floor lamps to create different levels of light. You can also add some candles for a cozy and intimate feel.
7. Mix Old and New
Mixing old and new pieces of furniture and decor is a great way to create a unique and eclectic look in your home. You can mix vintage and antique pieces with modern and contemporary ones to create a space that reflects your personal style.
8. Use Area Rugs to Define Spaces
Area rugs are a great way to define different spaces in your home. Use a large rug in your living room to anchor the furniture and create a cozy seating area. You can also use smaller rugs in other areas of your home, such as the bedroom or dining room, to add color and texture.
9. Add Some Metallic Accents
Metallic accents, such as gold, silver, and copper, are a great way to add some glamour to your home. You can use metallic accents in a variety of ways, such as on frames, mirrors, and lamps. Just be careful not to overdo it, as too much metallic can be overwhelming.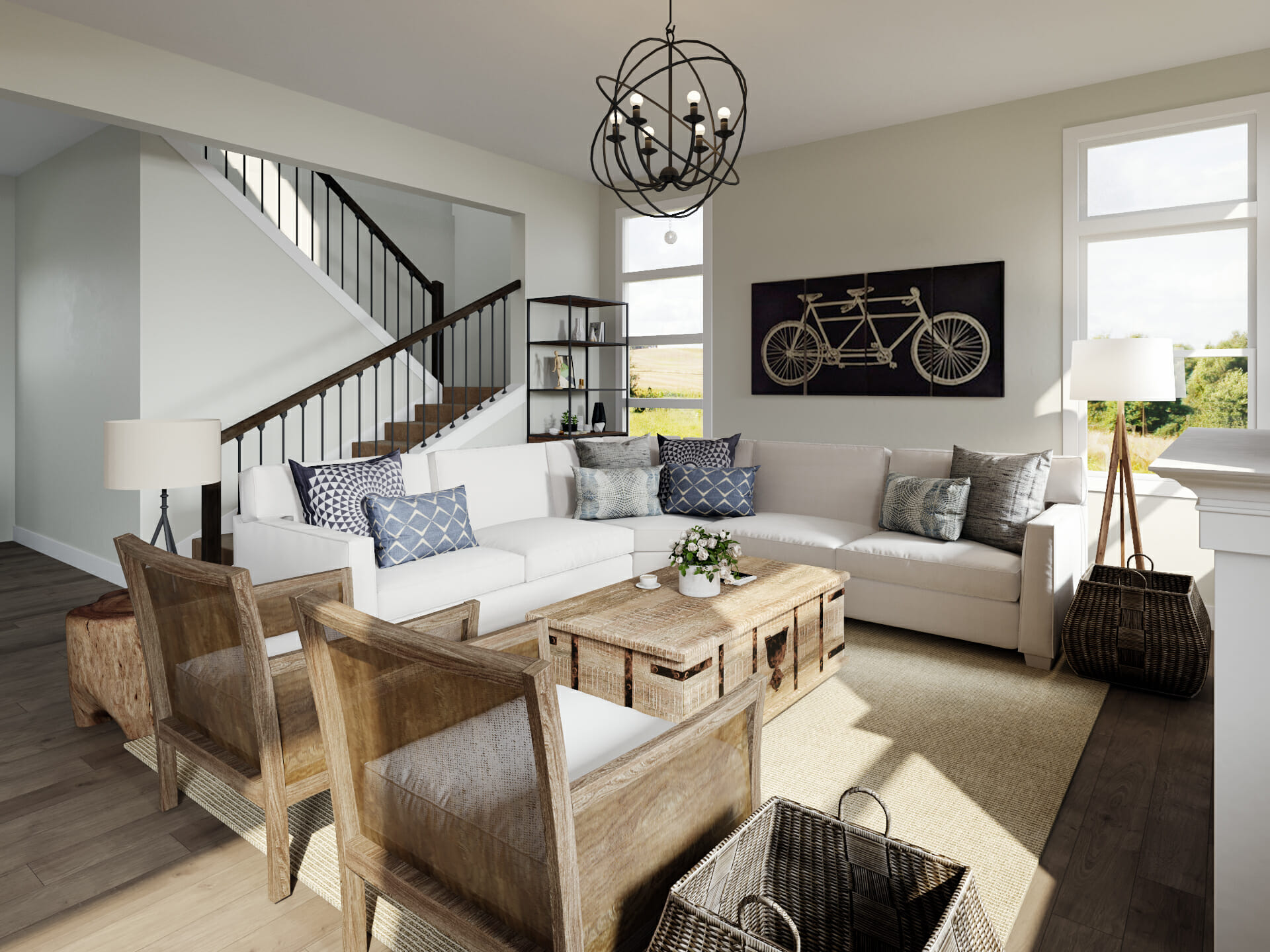 10. Personalize Your Space
Finally, don't be afraid to personalize your space. Use artwork, photographs, and other decorative items that have special meaning to you to create a space that reflects your personality and interests. After all, your home should be a reflection of who you are.