When it comes to home decor, the living room is often the best place to start. Not only is it the most used room in the home, but it's also the first room people see when they enter your home. With that in mind, it's important to make sure your living room looks great and offers comfort and style. Whether you're starting from scratch or giving your living room a makeover, here are some tips to help you transform your space with style and comfort.
Choose a Color Scheme
Choosing the right color scheme for your living room is key to achieving the desired look and feel. When selecting a color palette, think about the style and atmosphere you want to create. Choose two or three colors that work together, and then use accents of other colors to enhance the overall look.
Create a Focal Point
When decorating your living room, it's important to create a focal point. This could be a fireplace, a piece of art, or even a window with a beautiful view. The focal point should be the first thing people notice when they enter the room.
Add Texture
Adding texture to your living room can help to create a warm and inviting atmosphere. Consider adding a rug, curtains, pillows, and throws to create an inviting and cozy space. These elements can also help tie the room together.
Invest in Quality Furniture
When selecting furniture for your living room, it's important to invest in quality pieces that will last for years. Choose furniture that is comfortable and stylish. Don't be afraid to mix and match different styles to create a unique look.
Incorporate Lighting
Lighting is an important element in home decor. Whether you prefer natural or artificial light, make sure your living room has plenty of it. Consider adding lamps, wall sconces, and overhead lighting to create the desired ambiance.
Use Wall Art
Wall art can be a great way to add character to your living room. Choose pieces that reflect your style and personality. Consider using large pieces to fill up empty wall space or small pieces to add a pop of color.
Add Accessories
Adding accessories to your living room can help to tie the room together. Consider adding books, plants, and vases to create a cozy and inviting atmosphere.
Choose the Right Window Treatments
Window treatments are an important part of home decor. Choose treatments that suit the style of your living room. Curtains, blinds, and shades are all great options.
Create a Cozy Seating Area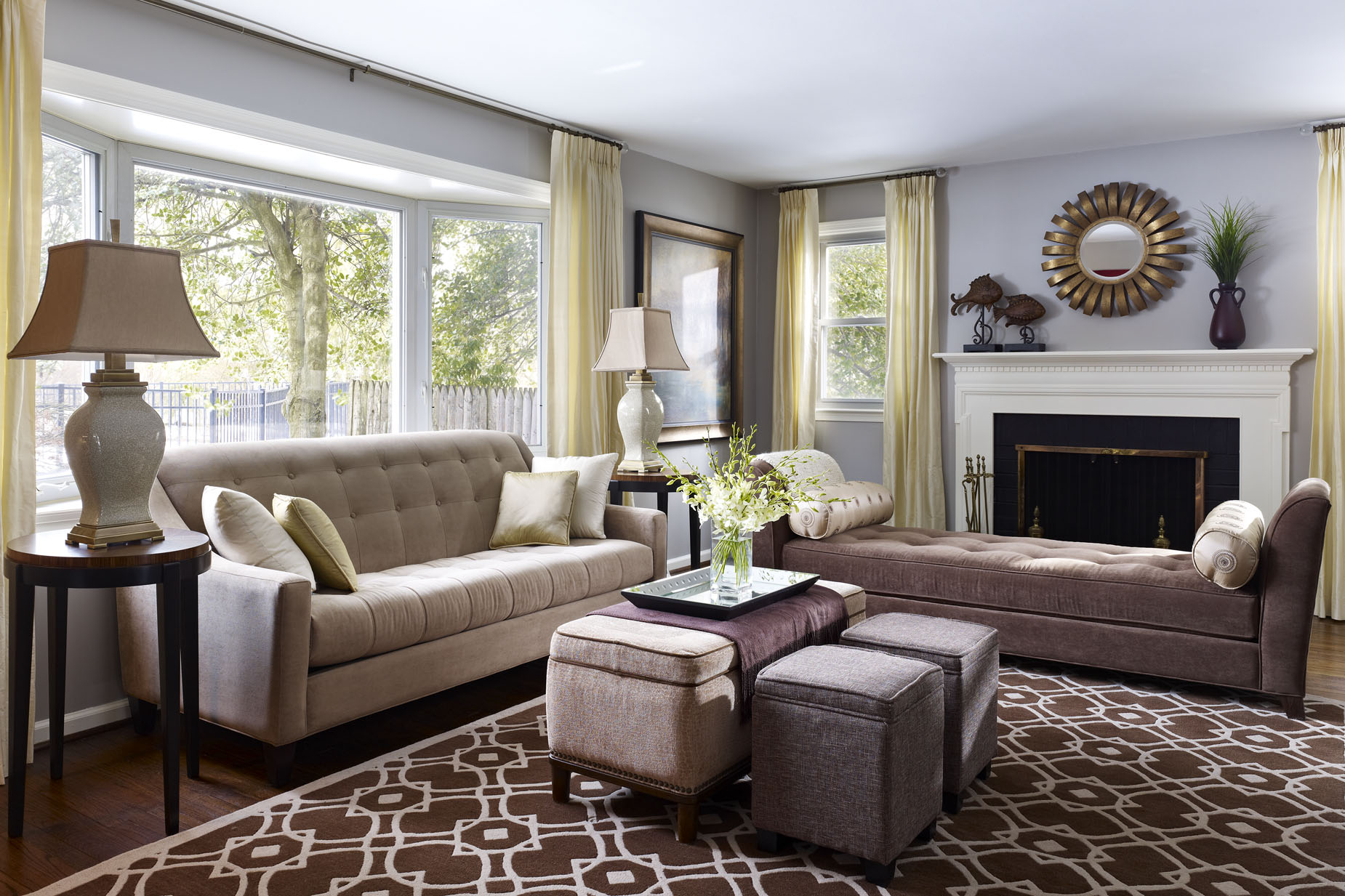 Create a cozy seating area in your living room for reading, watching TV, or just relaxing. Use comfortable furniture and plenty of pillows and throws to create a space that is inviting and comfortable.
Incorporate Mirrors
Mirrors can be used to create the illusion of a bigger space and to add light to a room. Consider adding a large mirror to the wall to create a focal point and to reflect light.