Working from home has become the new normal for many people. With the pandemic still raging on, it seems like we'll be spending more time at home than ever before. This means that having a comfortable and inspiring home office has become a must-have for many people. If you're looking to spruce up your home office, read on for some decor inspiration.
1. Start with a clean slate
Before you begin decorating, it's important to declutter your workspace. Remove any unnecessary items and organize your desk. A clean workspace will help you feel more focused and productive.
2. Choose the right color
The color of your home office can have a big impact on your mood and productivity. Choose a color that inspires you and helps you feel focused. Blues and greens are calming colors, while yellow and orange are energizing.
3. Add some plants
Plants are a great way to add some life to your home office. They can help purify the air and improve your mood. Choose plants that are easy to care for, such as succulents or snake plants.
4. Invest in good lighting
Good lighting is essential for any workspace. Make sure you have plenty of natural light, and add a desk lamp if necessary. Avoid harsh fluorescent lighting as it can cause eye strain and headaches.
5. Personalize your space
Your home office should reflect your personality and style. Add some artwork, photos, or other decor items that inspire you. This will help you feel more comfortable and motivated in your workspace.
6. Choose comfortable furniture
Make sure your desk and chair are comfortable and supportive. You'll be spending a lot of time sitting at your desk, so invest in a good quality chair that won't cause back pain.
7. Create a functional layout
Think about how you use your workspace and create a layout that works for you. Make sure everything you need is within reach, and organize your files and paperwork so that they're easy to find.
8. Add some storage
A cluttered workspace can be distracting and stressful. Add some storage solutions to keep your desk organized and tidy. This could be as simple as a few baskets or a filing cabinet.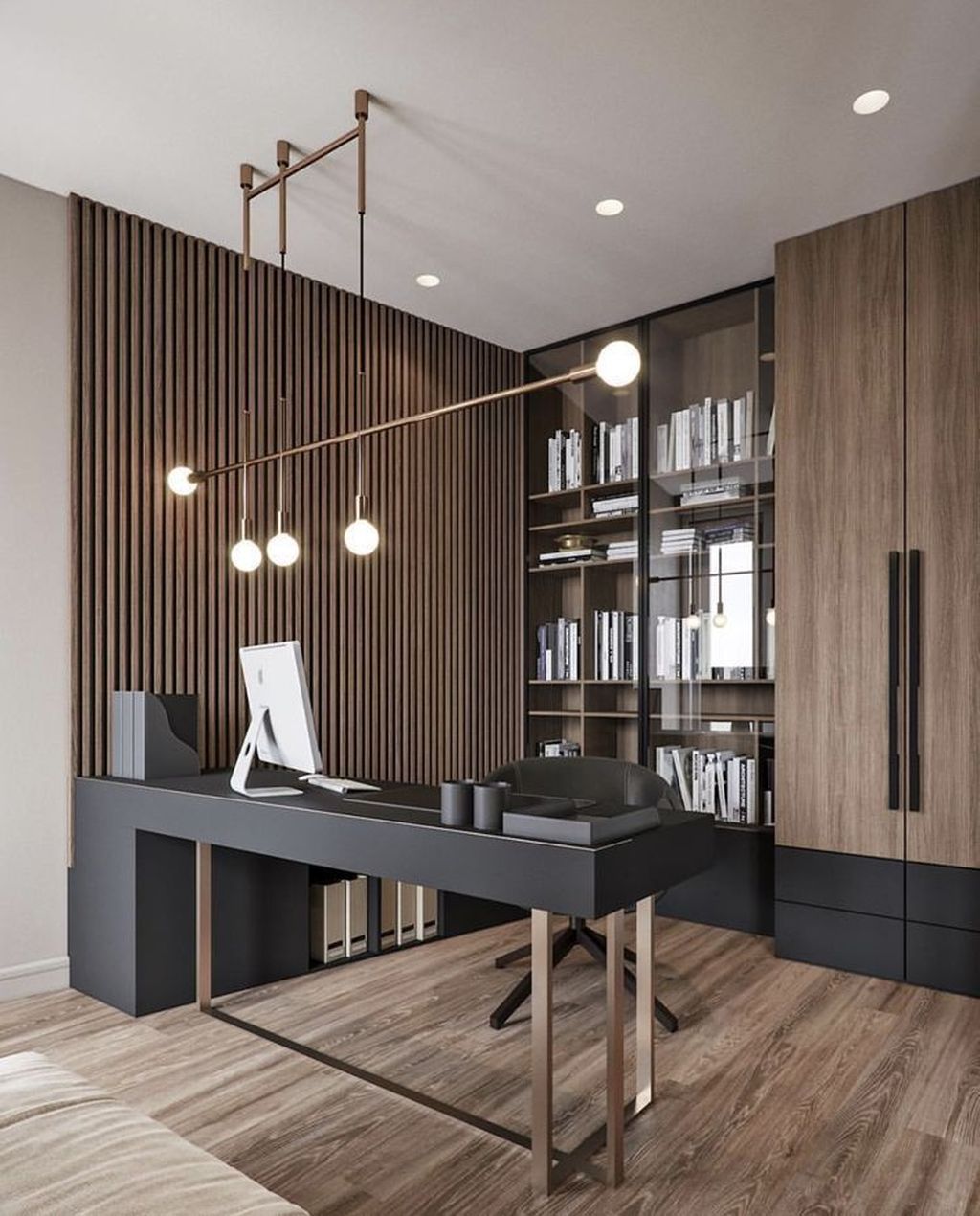 9. Keep it clean
Make sure you clean your home office regularly to keep it looking and feeling fresh. A clean workspace can help you feel more focused and productive.
10. Take breaks
Finally, remember to take regular breaks throughout the day. Get up and stretch, go for a walk, or simply take a few minutes to relax. This will help you stay focused and avoid burnout.