Do you want to take your movie-watching experience to the next level? With the right home theater room design, you can create an immersive and unparalleled experience right in your own home. From selecting the right furniture, to designing the perfect lighting, and choosing the right audio-visual equipment, here are some great home theater room ideas to help you create an unforgettable movie-watching experience.
Choose the Right Room
The first step in creating the perfect home theater room is to select the right room. Ideally, it should be a dark, quiet room with minimal distractions. A dedicated room is best, but if you don't have the space, a large living room or a basement can also work.
Select the Right Furniture
Comfortable and stylish seating is essential for creating a great home theater experience. Choose theater-style recliners with cup holders and plenty of space for friends and family. You can also opt for adjustable couches or bean bags for a more casual movie night.
Create the Perfect Lighting
Lighting is key to creating the perfect theater experience. Avoid overhead lighting and opt for wall sconces or floor lamps instead. You can also consider installing a dimmer switch to control the lighting in the room.
Choose the Right Audio-Visual Equipment
The right audio-visual equipment is essential for creating a great movie-watching experience. A high-definition projector, a large screen, and a surround sound system will take your movie nights to the next level.
Install Automation
Installing automation in your home theater room will make the experience even more enjoyable. Automation will allow you to control the lights, audio, and video with just the press of a button.
Add Accessories
Accessories such as throw pillows and blankets can add comfort and style to your home theater room. You can also add movie memorabilia and posters to create a more immersive experience.
Install Acoustic Panels
Acoustic panels can help improve the sound quality in your home theater room. They help reduce echoes and improve the clarity of the sound.
Choose the Right Color Scheme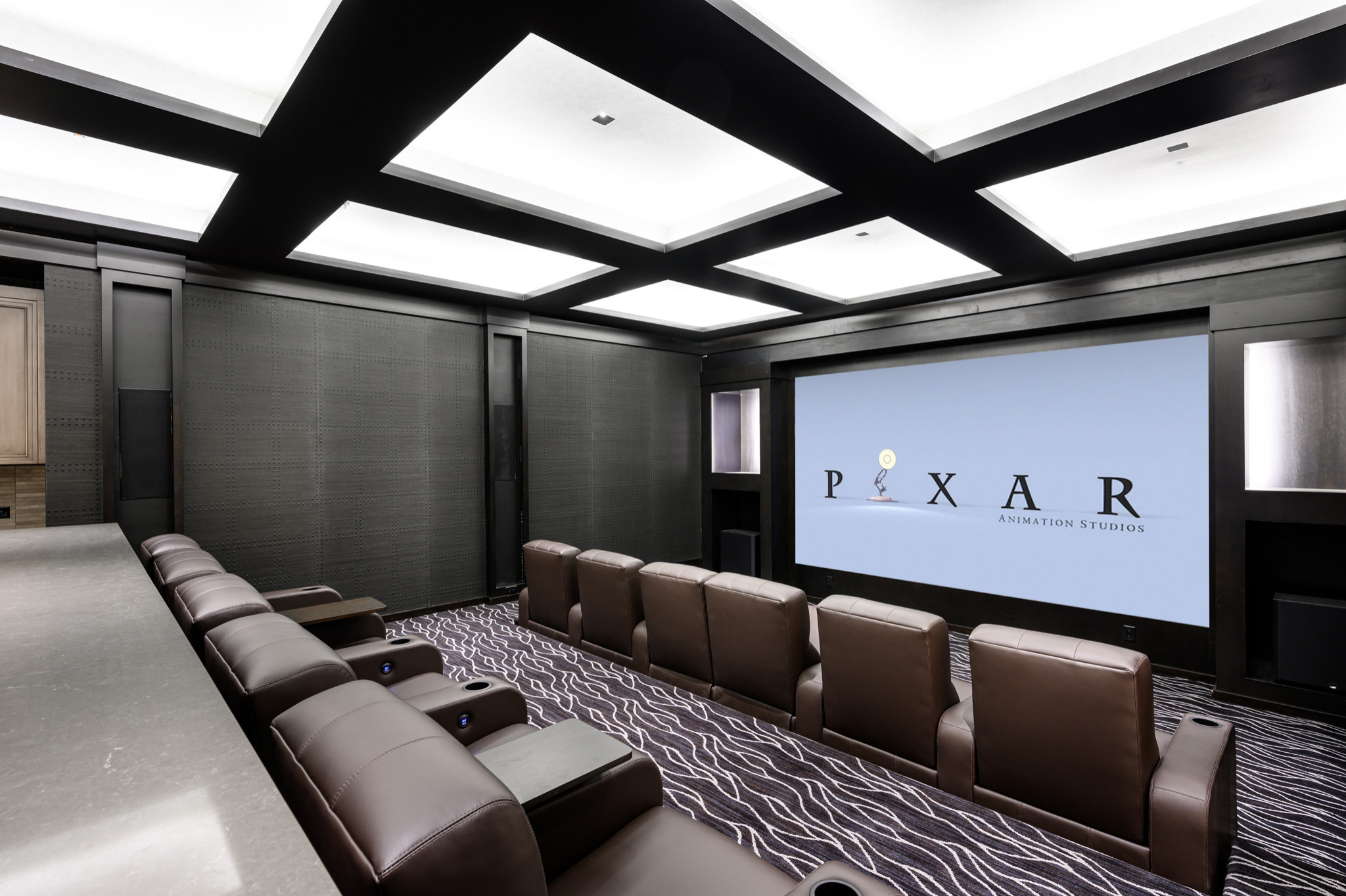 Choosing the right color scheme can help enhance the atmosphere of your home theater room. Dark colors will help create a more intimate and immersive experience, while lighter colors will help make the room feel more open and spacious.
Add Ambient Lighting
Adding ambient lighting can create a great atmosphere in your home theater room. You can opt for LED strips, wall sconces, or floor lamps to create a more inviting atmosphere.
Install a Popcorn Machine
A popcorn machine is a great addition to any home theater room. It will make your movie nights even more enjoyable and help create that authentic theater experience.