Introduction
Lighting plays a crucial role in creating ambiance and enhancing the functionality of any space. With the rapid advancements in technology, modern lighting solutions have emerged to revolutionize the way we illuminate our homes. From energy-efficient LED bulbs to smart lighting systems, there are a plethora of innovative options available for every room in your house. In this article, we will explore these modern lighting solutions and discuss how they can transform your living spaces into well-lit and aesthetically pleasing environments.
The Benefits of Modern Lighting
Before delving into specific lighting solutions, it is important to understand the benefits they offer. Modern lighting solutions have several advantages over traditional lighting methods, such as incandescent bulbs. Here are some key benefits:
Energy Efficiency: Modern lighting solutions, particularly LED bulbs, consume significantly less energy compared to traditional bulbs. This not only reduces your electricity bills but also contributes to a greener and more sustainable environment.
Longevity: LED bulbs have a much longer lifespan compared to incandescent bulbs. They can last up to 25 times longer, saving you the hassle and cost of frequent bulb replacements.
Customizability: Many modern lighting solutions offer a wide range of customization options, allowing you to adjust brightness levels, color temperatures, and even create dynamic lighting effects. This enables you to personalize your lighting according to your preferences and needs.
Smart Integration: With the advent of smart lighting systems, you can control your lights remotely using your smartphone or voice commands. This level of convenience and automation adds a new dimension to lighting control.
Living Room Lighting
The living room is the heart of any home, and its lighting should reflect both functionality and aesthetics. Here are some modern lighting solutions to consider for your living room:
1. Recessed Lighting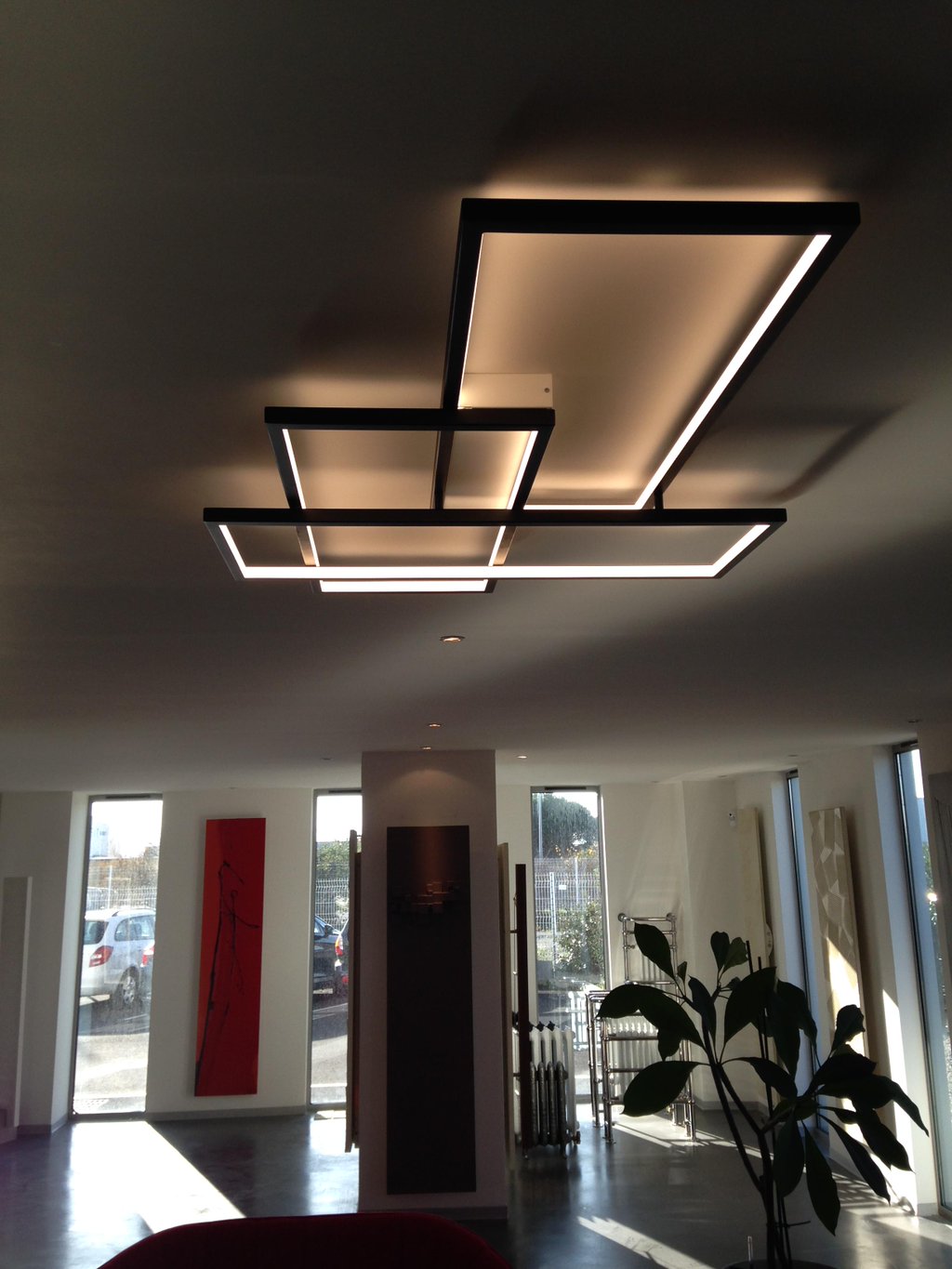 Recessed lighting, also known as can lights or downlights, provides a sleek and contemporary look to your living room. These fixtures are installed into the ceiling, creating a clean and unobtrusive lighting source. Recessed lights are versatile and can be used for general lighting, accent lighting, or task lighting depending on their placement and configuration.
2. Pendant Lights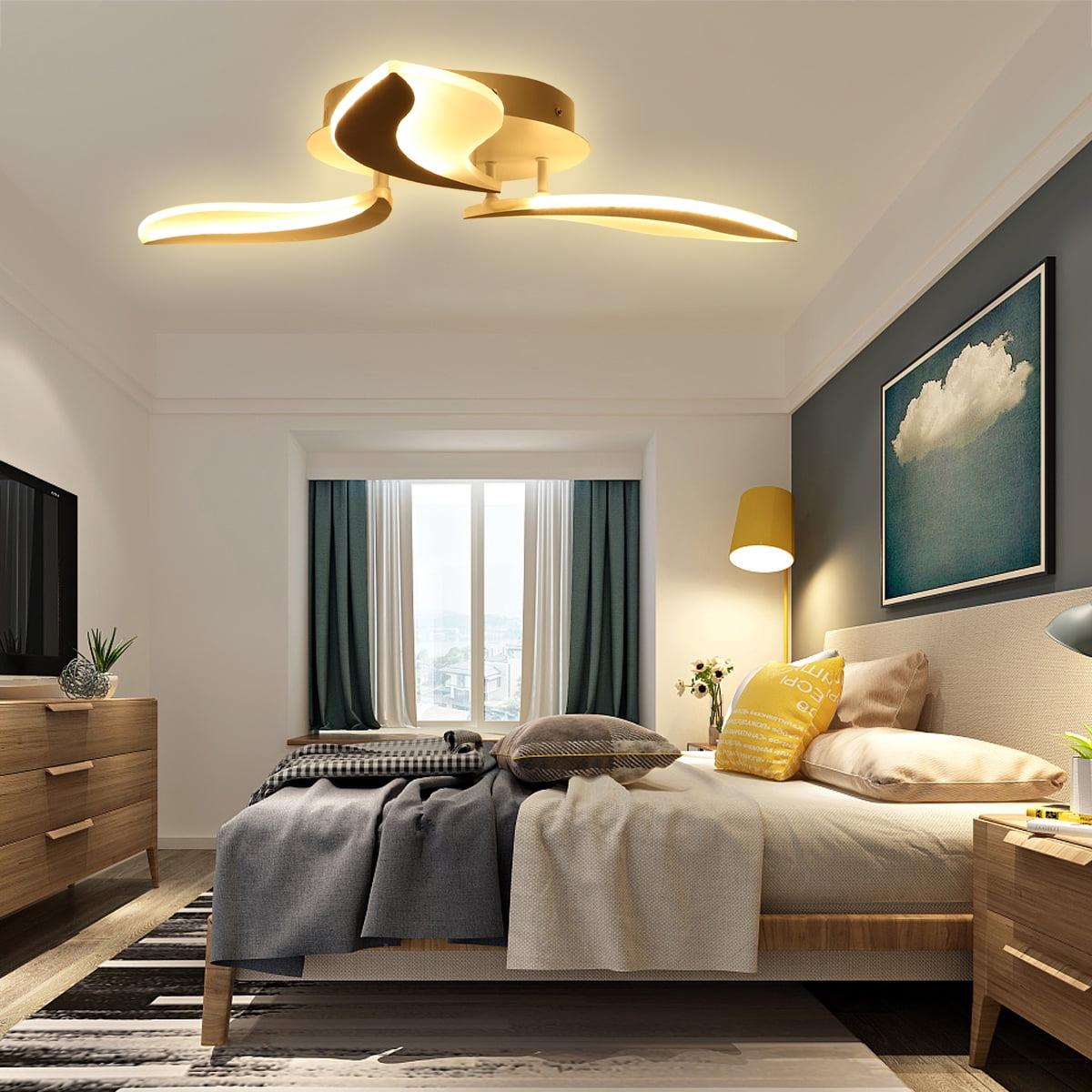 Pendant lights are a popular choice for adding a touch of elegance and style to the living room. They hang from the ceiling and come in various shapes, sizes, and designs, allowing you to find the perfect pendant lights that complement your decor. Pendant lights work well as a focal point or as task lighting above a specific area, such as a dining table or a seating arrangement.
3. Floor Lamps
Floor lamps are not only functional but also serve as decorative elements in the living room. They provide a soft and warm glow, creating a cozy atmosphere. Choose floor lamps with adjustable heads or multiple bulbs to direct the light where it is needed. Additionally, consider smart floor lamps that can be integrated into your home automation system for added convenience.
Kitchen Lighting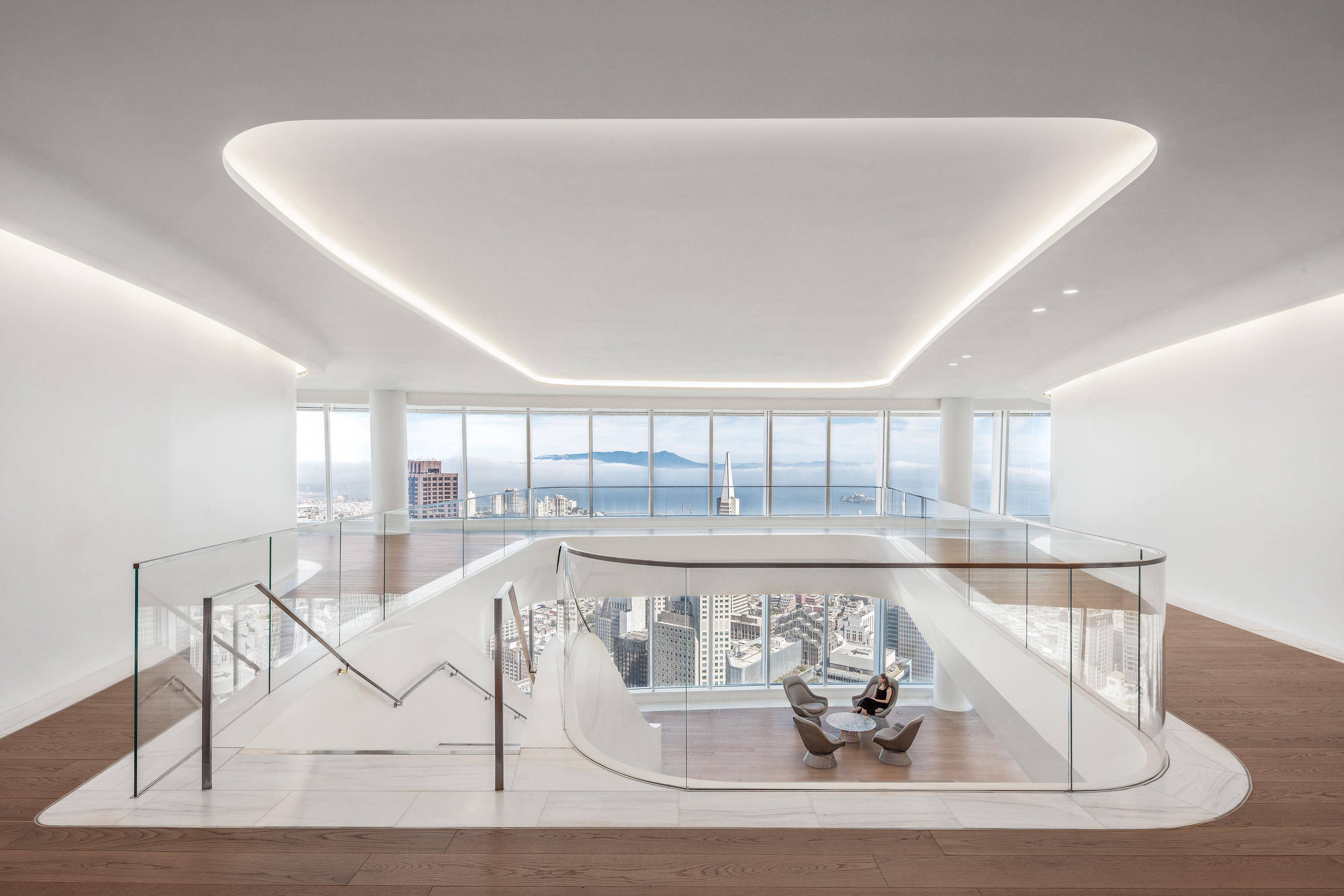 The kitchen is a multifunctional space that requires adequate lighting for various tasks, such as cooking, food preparation, and dining. Modern lighting solutions for the kitchen can enhance functionality while also adding a touch of sophistication. Here are some options to consider:
1. Under Cabinet Lighting
Under cabinet lighting illuminates the countertop and workspace, making it easier to see while chopping vegetables or preparing meals. LED strip lights are commonly used for under cabinet lighting as they are energy-efficient and provide uniform illumination. They can be easily installed and hidden out of sight, giving your kitchen a clean and modern look.
2. Track Lighting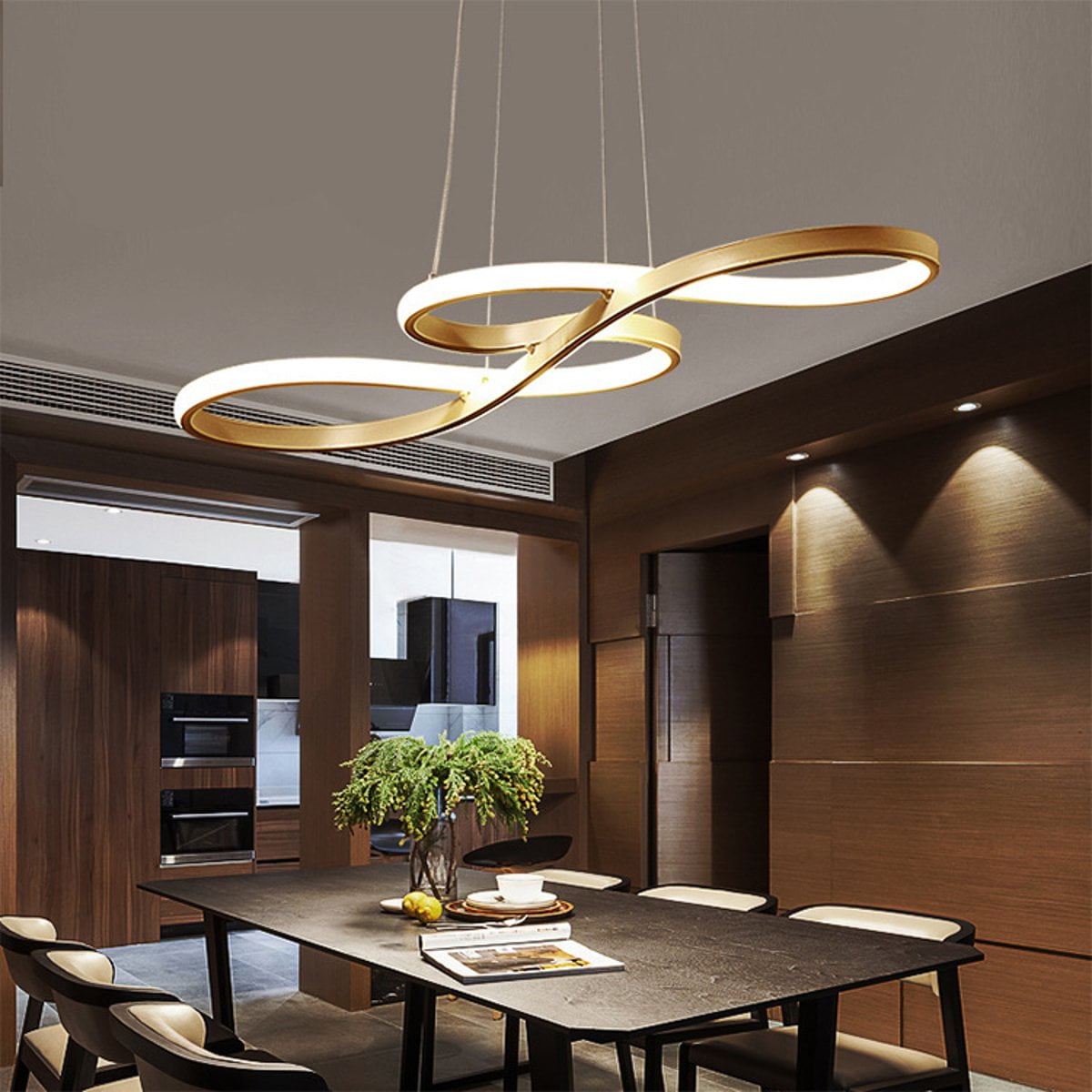 Track lighting allows you to direct light to specific areas in the kitchen. It consists of multiple adjustable light fixtures mounted on a track, giving you the flexibility to position the lights where they are needed the most. This type of lighting is particularly useful for highlighting artwork, decorative elements, or specific areas such as the kitchen island.
3. Pendant Lighting
Pendant lights can be used to add a visual focal point in the kitchen, especially above the dining area or kitchen island. They provide both functional lighting and an aesthetic element, enhancing the overall design of the space. Choose pendant lights with adjustable height to ensure they are positioned at the appropriate level for optimal lighting.
Bedroom Lighting
The bedroom is a sanctuary where relaxation and comfort are paramount. The lighting in this room should be soothing and conducive to restful sleep. Here are some modern lighting solutions for the bedroom:
1. Dimmable Lights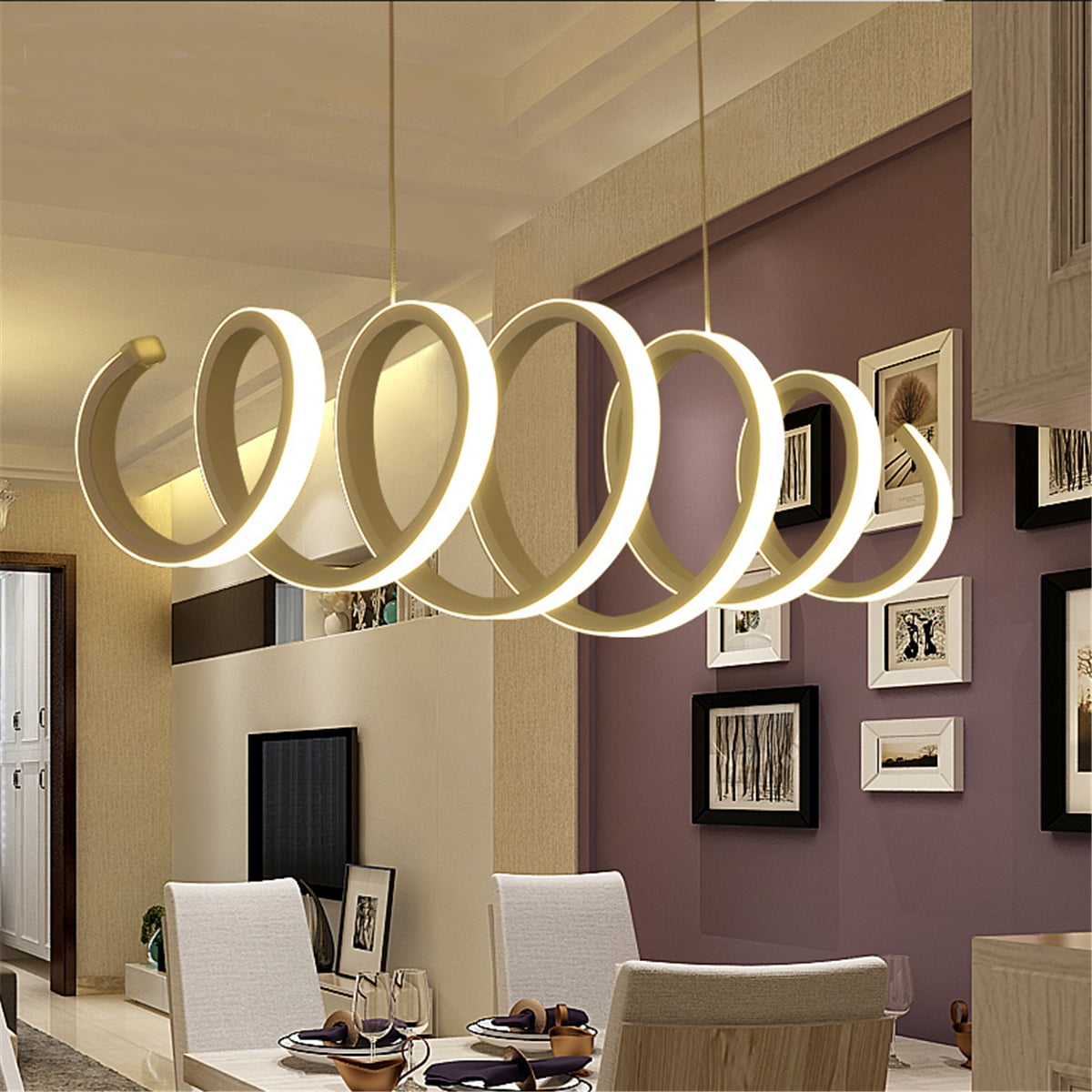 Installing dimmable lights in the bedroom allows you to adjust the brightness according to your mood and needs. Dimmed lights create a calming ambiance, perfect for winding down in the evening. Combine dimmable overhead lights with bedside lamps or wall sconces for a layered lighting effect that can be tailored to your preferences.
2. Wall Sconces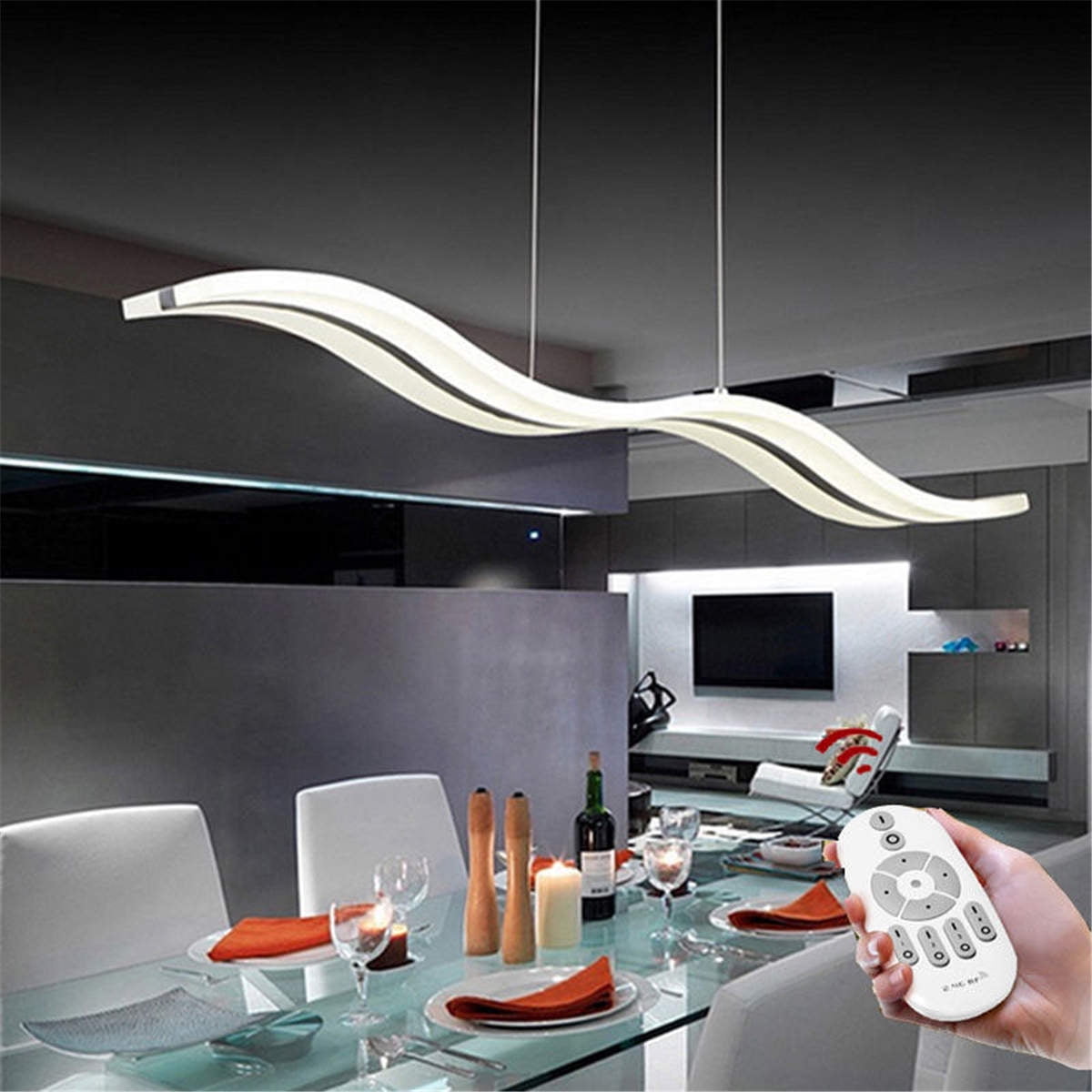 Wall sconces are a popular choice for bedroom lighting as they save space on bedside tables and provide a soft, diffused glow. They can be installed at eye level on either side of the bed, creating a warm and inviting atmosphere. Consider wall sconces with adjustable arms or built-in reading lights for added functionality.
3. Ceiling Fan with Integrated Lighting
If you have a ceiling fan in your bedroom, consider upgrading it to one with integrated lighting. This provides both air circulation and overhead lighting in a single fixture. Look for models with dimmable lights and remote control capabilities for convenience and ease of use.
Bathroom Lighting
The bathroom is a space that requires bright and focused lighting for grooming tasks, while also maintaining a relaxing atmosphere. Here are some modern lighting solutions for the bathroom:
1. Vanity Lighting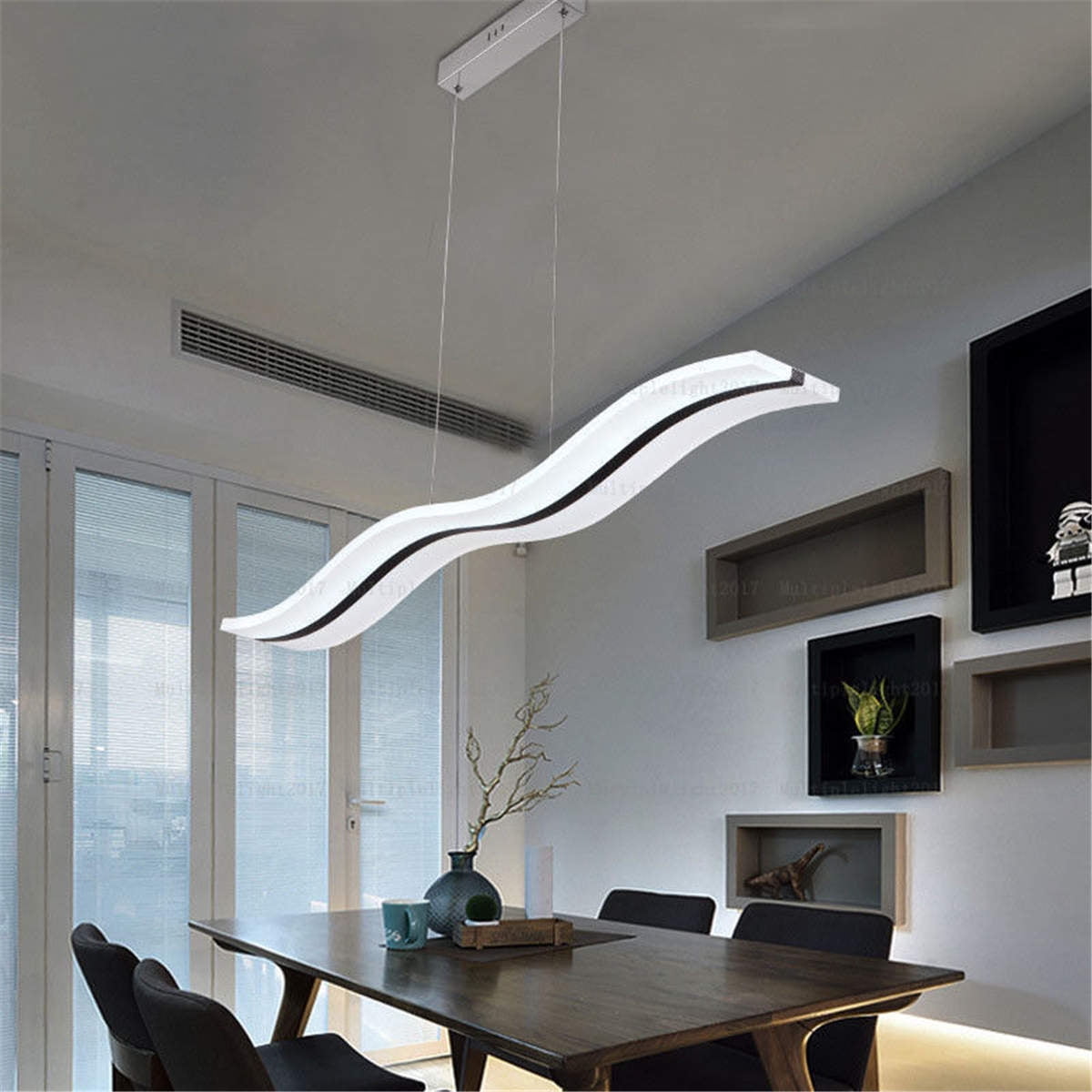 Vanity lighting plays a crucial role in the bathroom, providing even and shadow-free illumination for grooming activities. Install wall-mounted vanity lights on either side of the mirror to minimize shadows on the face. LED vanity lights are energy-efficient and produce a bright, natural light that is ideal for applying makeup or shaving.
2. Shower Lighting
Shower lighting can enhance the functionality and aesthetics of your bathroom. Consider installing waterproof recessed lights or LED light strips in the shower area to create a spa-like ambiance. Make sure to choose fixtures that are specifically designed for wet locations to ensure safety.
3. Backlit Mirrors
Backlit mirrors are a modern and stylish alternative to traditional vanity lighting. These mirrors feature built-in LED lights around the edges, providing soft and even illumination. They create a visually appealing effect and can serve as a statement piece in your bathroom.
Conclusion
Modern lighting solutions have transformed the way we illuminate our living spaces. From the living room to the bathroom, there are innovative options available for every room in your house. Whether it's energy-efficient LED bulbs, smart lighting systems, or decorative fixtures, these modern lighting solutions offer numerous benefits such as energy efficiency, longevity, customizability, and smart integration. By choosing the right lighting solutions for each room, you can create a well-lit and aesthetically pleasing environment that enhances both functionality and ambiance. So go ahead and embrace the power of innovative illumination to transform your home into a modern haven of light.