Introduction
The Scandinavian design style is renowned for its emphasis on natural light and bright interiors. This design approach not only creates a welcoming and uplifting atmosphere but also has numerous benefits for our well-being. In this article, we will explore how the Scandinavians maximize natural illumination in their homes and the impact it has on our daily lives.
The Importance of Natural Light
Before delving into the Scandinavian approach, it is crucial to understand why natural light is so essential. Natural light has been proven to have numerous benefits for both our physical and mental well-being:
Improved mood: Exposure to natural light stimulates the production of serotonin, a hormone that helps regulate mood and promotes feelings of happiness.
Enhanced productivity: Studies have shown that natural light in workspaces improves productivity and concentration levels.
Healthier sleep patterns: Exposure to natural light during the day helps regulate our circadian rhythm, leading to better sleep quality at night.
Increased vitamin D production: Sunlight is a natural source of vitamin D, which plays a crucial role in bone health and immune system function.
Design Principles for Maximizing Natural Light
Scandinavian design principles are centered around maximizing natural light in the home. Here are some key principles to consider:
1. Light-colored interiors
Scandinavian interiors are characterized by their light color palettes. Walls, ceilings, and furniture are often painted in white or light shades to reflect and amplify natural light. Light-colored surfaces create an illusion of spaciousness and enhance the overall brightness of the space.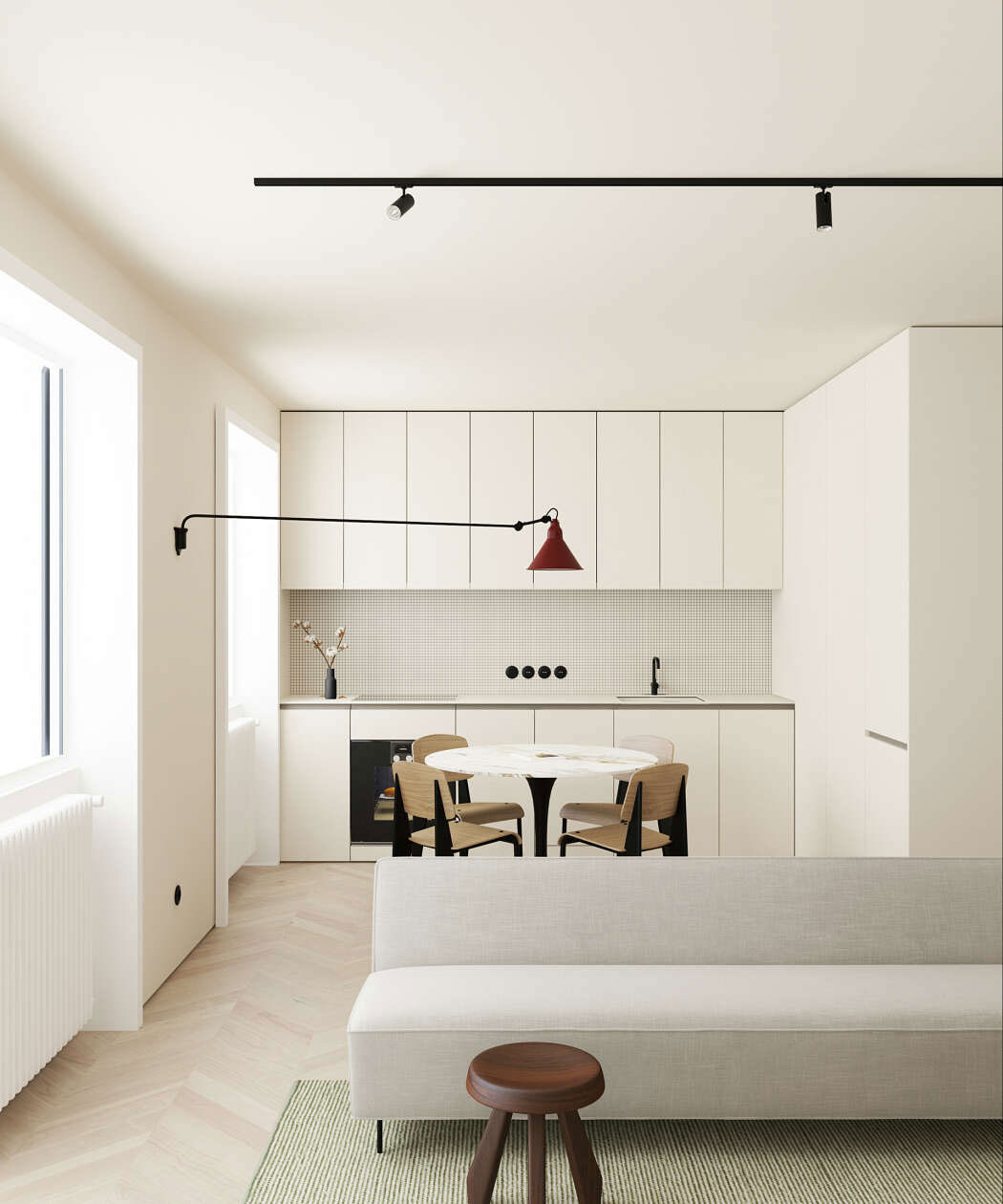 2. Minimal window treatments
Scandinavian homes typically have minimal window treatments to allow maximum light to enter the space. Sheer curtains or blinds are popular choices, as they provide privacy while still allowing light to filter through. Avoid heavy drapes or dark-colored window treatments that can block out natural light.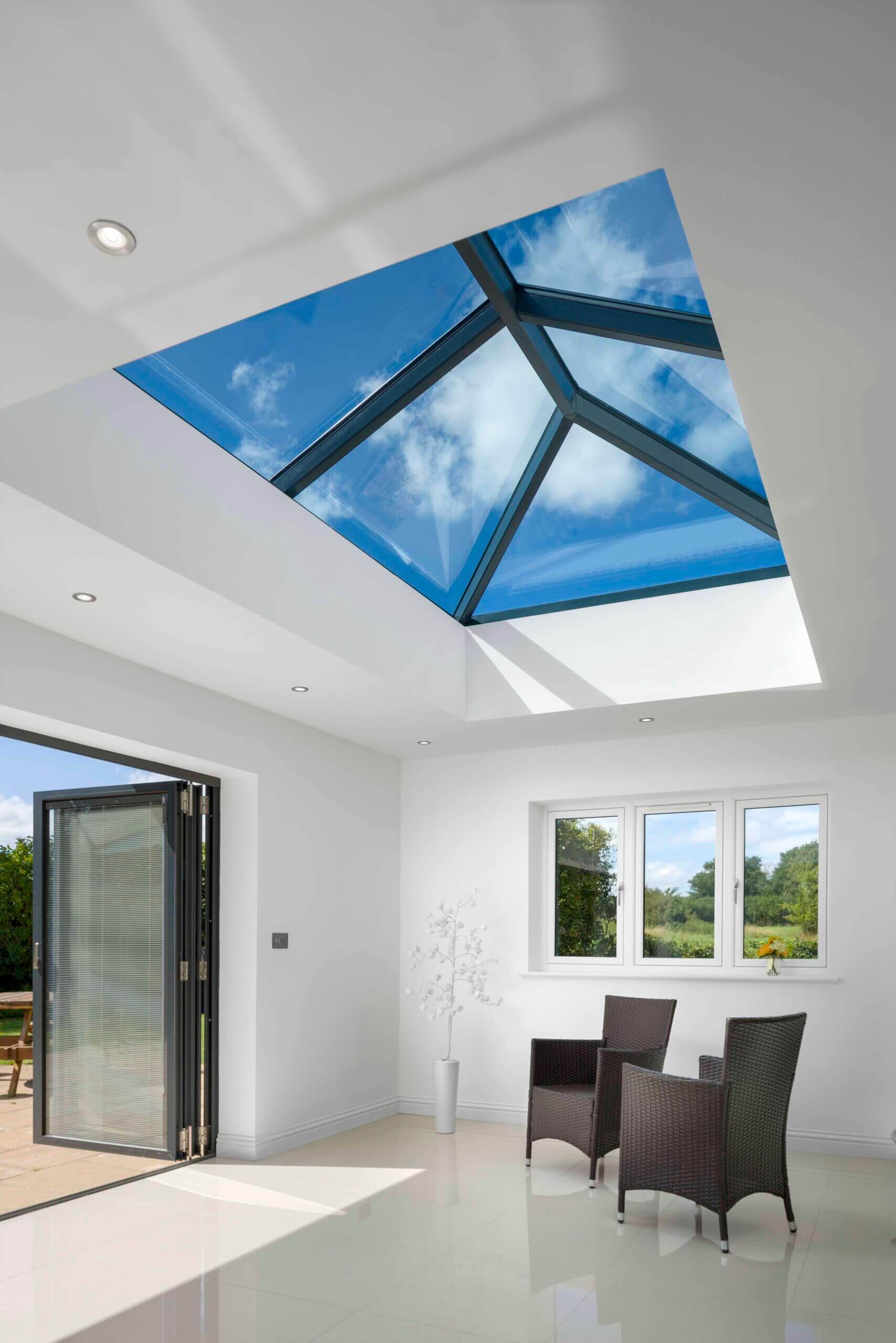 3. Strategic furniture placement
When arranging furniture in a room, consider the placement in relation to windows and natural light sources. Avoid blocking windows with large furniture pieces, and opt for open and airy designs. This allows light to flow freely throughout the space and creates a more inviting atmosphere.
4. Mirrors and reflective surfaces
Mirrors are a powerful tool in Scandinavian design for maximizing natural light. Placing mirrors opposite windows can help bounce light around the room, making it feel brighter and more spacious. Additionally, incorporating reflective surfaces such as glass or polished metals can further enhance the light-reflecting properties of a space.
5. Light-enhancing accessories
Scandinavian design often incorporates light-enhancing accessories to further maximize natural illumination. These can include light-colored rugs, cushions, and curtains, as well as strategically placed lighting fixtures. By intentionally selecting accessories that reflect and diffuse light, you can create a bright and airy atmosphere in your home.
Architectural Elements to Consider
Beyond interior design choices, certain architectural elements can have a significant impact on natural illumination in a Scandinavian-inspired home:
1. Large windows
One of the defining features of Scandinavian architecture is the use of large windows to maximize natural light intake. Floor-to-ceiling windows or expansive glass panels not only flood the space with light but also provide unobstructed views of the surrounding nature, which is often an integral part of the Scandinavian aesthetic.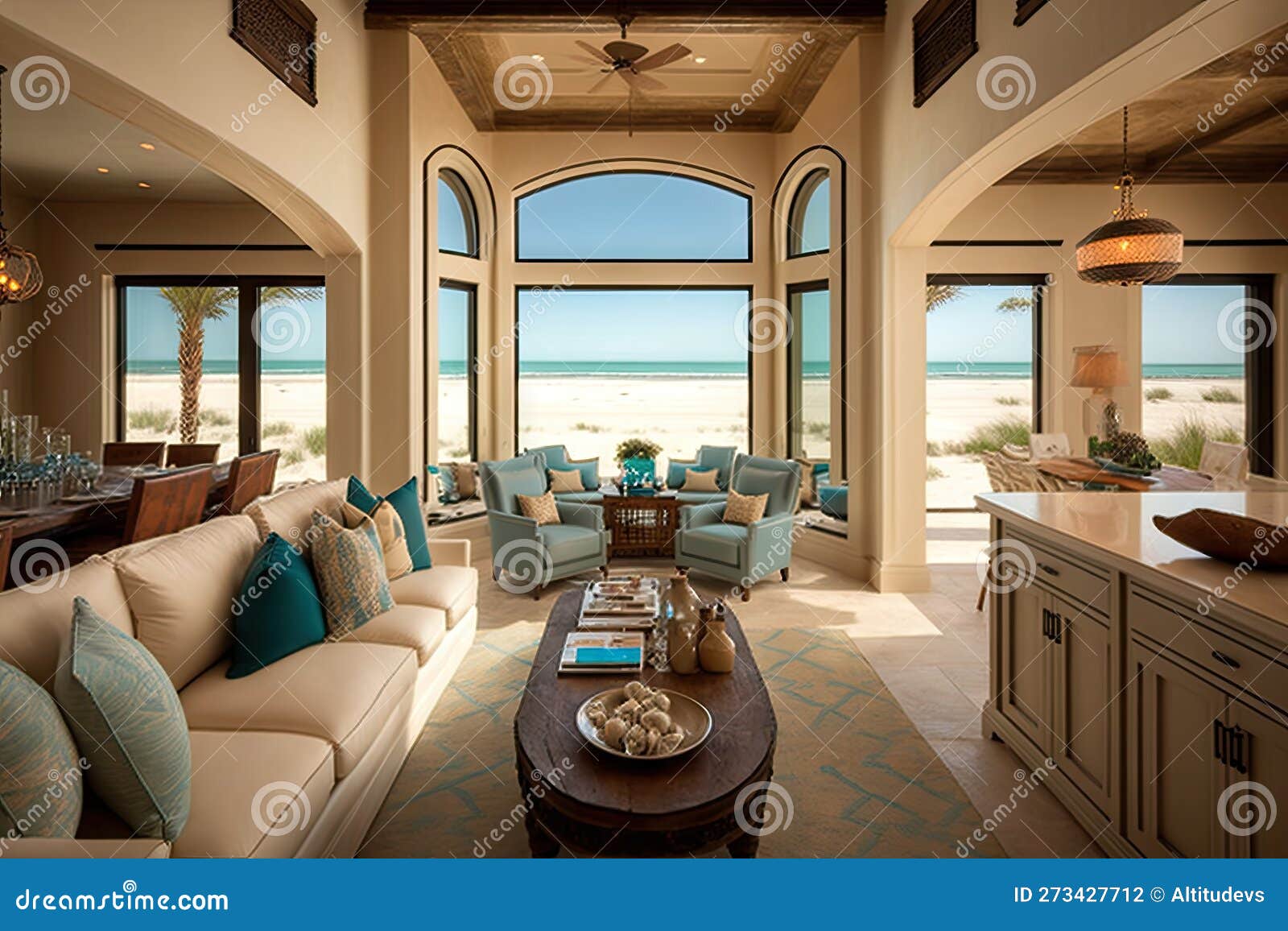 2. Skylights
Incorporating skylights into the design allows natural light to enter from above, brightening up spaces that may not have direct access to windows. Skylights are particularly useful in areas like stairwells, hallways, or bathrooms, where traditional windows may not be feasible.
3. Open floor plans
Open floor plans are a common feature in Scandinavian homes. By removing interior walls and partitions, natural light can flow freely throughout the space, illuminating every corner. This creates an overall sense of spaciousness and brightness.
4. Light-reflecting materials
Choosing materials that reflect light can have a significant impact on the overall brightness of a space. Opt for glossy or satin finishes for surfaces such as flooring, countertops, and cabinetry. Light-colored woods, such as birch or pine, are also popular choices in Scandinavian design.
5. Outdoor living spaces
Scandinavians embrace their natural surroundings and often incorporate outdoor living spaces into their homes. Patios, decks, or balconies can serve as extensions of the interior living areas, allowing for increased exposure to natural light and connection with nature.
The Health Benefits of Scandinavian Natural Illumination
Living in a space that maximizes natural light has numerous health benefits:
1. Mood enhancement
Exposure to natural light has a positive impact on our mood. By designing our homes to maximize natural illumination, we can create spaces that promote happiness and well-being.
2. Increased productivity
Natural light has been shown to improve focus and productivity. By incorporating Scandinavian design principles, we can create workspaces that enhance our performance and efficiency.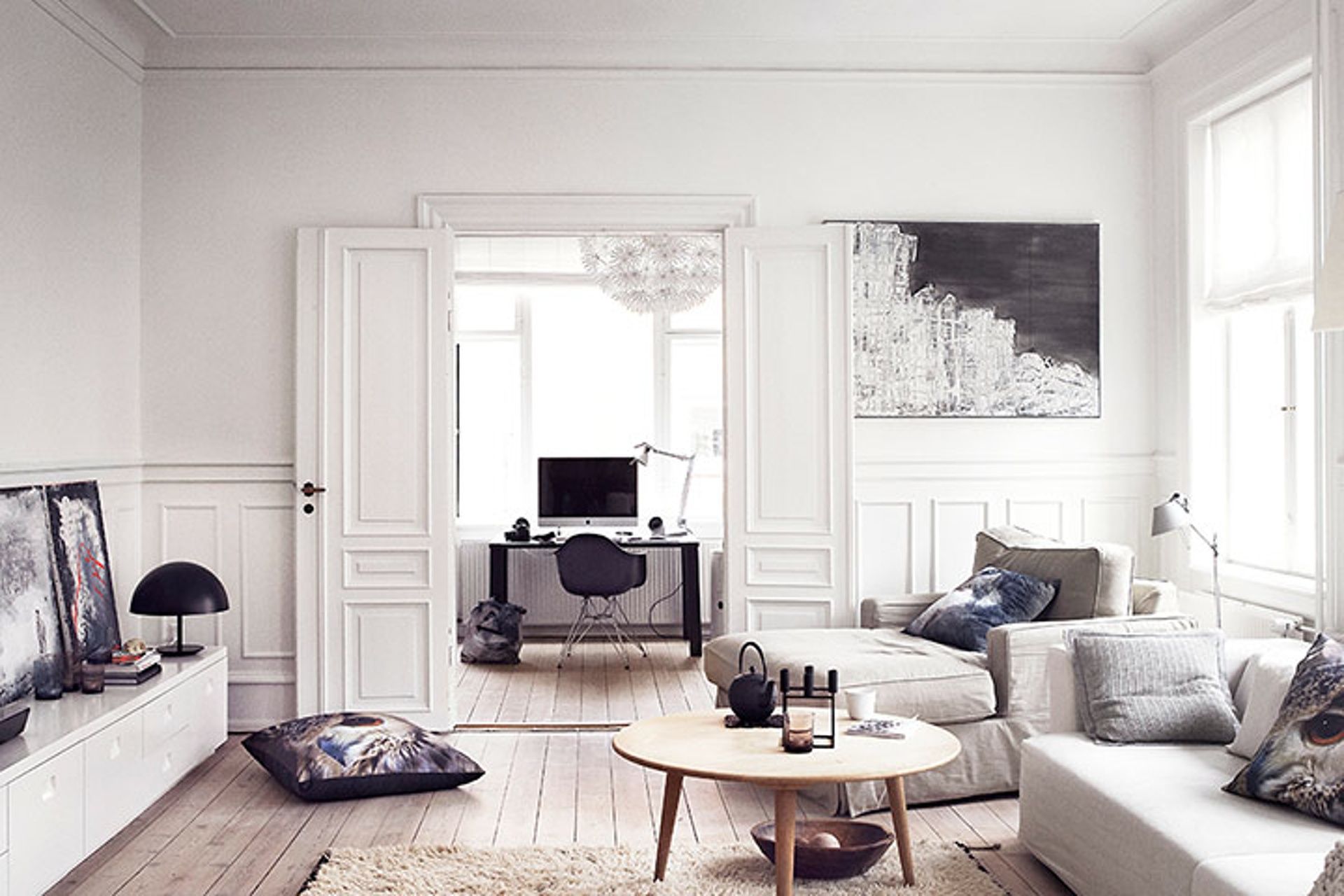 3. Better sleep quality
Exposure to natural light during the day helps regulate our circadian rhythm, leading to improved sleep quality at night. By maximizing natural illumination in our homes, we can promote healthier sleep patterns.
4. Vitamin D production
Sunlight is a natural source of vitamin D, which is crucial for our overall health. By allowing ample natural light into our homes, we can increase our vitamin D production and support our immune system and bone health.
Summary
Scandinavian design principles focus on maximizing natural illumination in homes, resulting in numerous benefits for our physical and mental well-being. By incorporating light-colored interiors, minimal window treatments, strategic furniture placement, mirrors, and light-enhancing accessories, we can create bright and inviting spaces. Architectural elements such as large windows, skylights, open floor plans, light-reflecting materials, and outdoor living spaces further enhance natural illumination. Living in a space that maximizes natural light has a positive impact on mood, productivity, sleep quality, and vitamin D production. Embracing the Scandinavian approach to natural illumination can transform our homes into uplifting and healthy environments.