Creating a luxury home theater is no easy task. It requires a lot of planning and thought to create an unparalleled cinema experience that will fulfill all your entertainment needs. From choosing the right equipment and furniture to deciding on the best sound system and projection media, there are many factors to consider when creating a luxury home theater. Fortunately, with the right guidance, you can create a luxurious and immersive home theater that will make you feel like you're at the movies.
Choosing the Right Equipment
When it comes to choosing the right equipment for your home theater, it's important to remember that quality matters. Investing in high-end audio and video equipment will ensure that you get the best possible experience. Look for a 4K projector and a surround sound system with at least seven speakers, as well as a high-end soundbar or Dolby Atmos-enabled sound system.
Selecting the Right Furniture
The furniture you choose for your home theater is just as important as the equipment. You want to make sure the seating is comfortable, and that the furniture is arranged in a way that allows for an optimal viewing experience. Look for seating that has adjustable headrests and armrests for maximum comfort. Consider adding a few recliner chairs for a more luxurious feel.
Choosing the Best Sound System
Your sound system is an essential component of your home theater experience. Look for a sound system that offers Dolby Atmos or immersive sound technology, as this will give you a heightened sense of realism when watching movies. You should also consider the size of the room, as this will determine the size and type of speakers you'll need.
Selecting the Right Projection Media
Once you've chosen the right equipment and furniture, you'll need to select the right projection media. This is where you'll be able to really make your home theater stand out. Look for projectors that support 4K or 8K resolution and HDR technology for a truly cinematic experience. You'll also want to choose a projection screen that is large enough to fit the room, but not so large that it overwhelms the space.
Optimizing Room Settings
Once you've got the equipment and furniture in place, you'll want to optimize the room settings for the best viewing experience. Make sure there are no windows or lights in the room that will interfere with the picture, and that the room is acoustically treated to reduce any echoes or reverberations. You should also consider adding blackout curtains to the walls, as this will help to prevent any ambient light from interfering with the picture.
Installing the Right Cables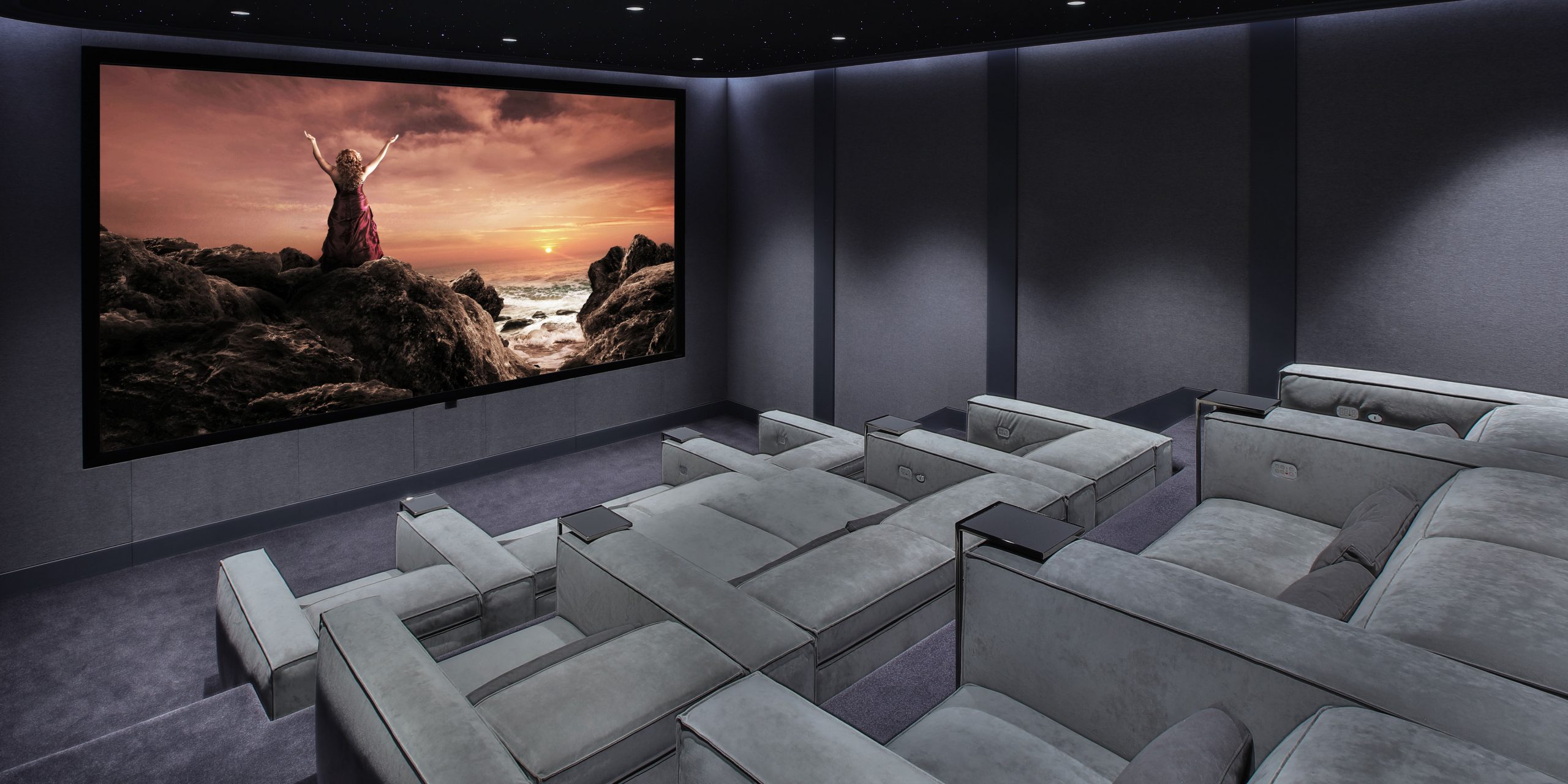 Installing the right cables is essential to getting the best performance out of your home theater. Make sure you use high-quality HDMI cables, as this will allow you to get the best picture and sound quality. You'll also want to make sure that the cables are routed neatly through the walls and ceiling, as this will keep them out of sight and prevent them from being a distraction during your movie-viewing experience.
Adding Home Automation Features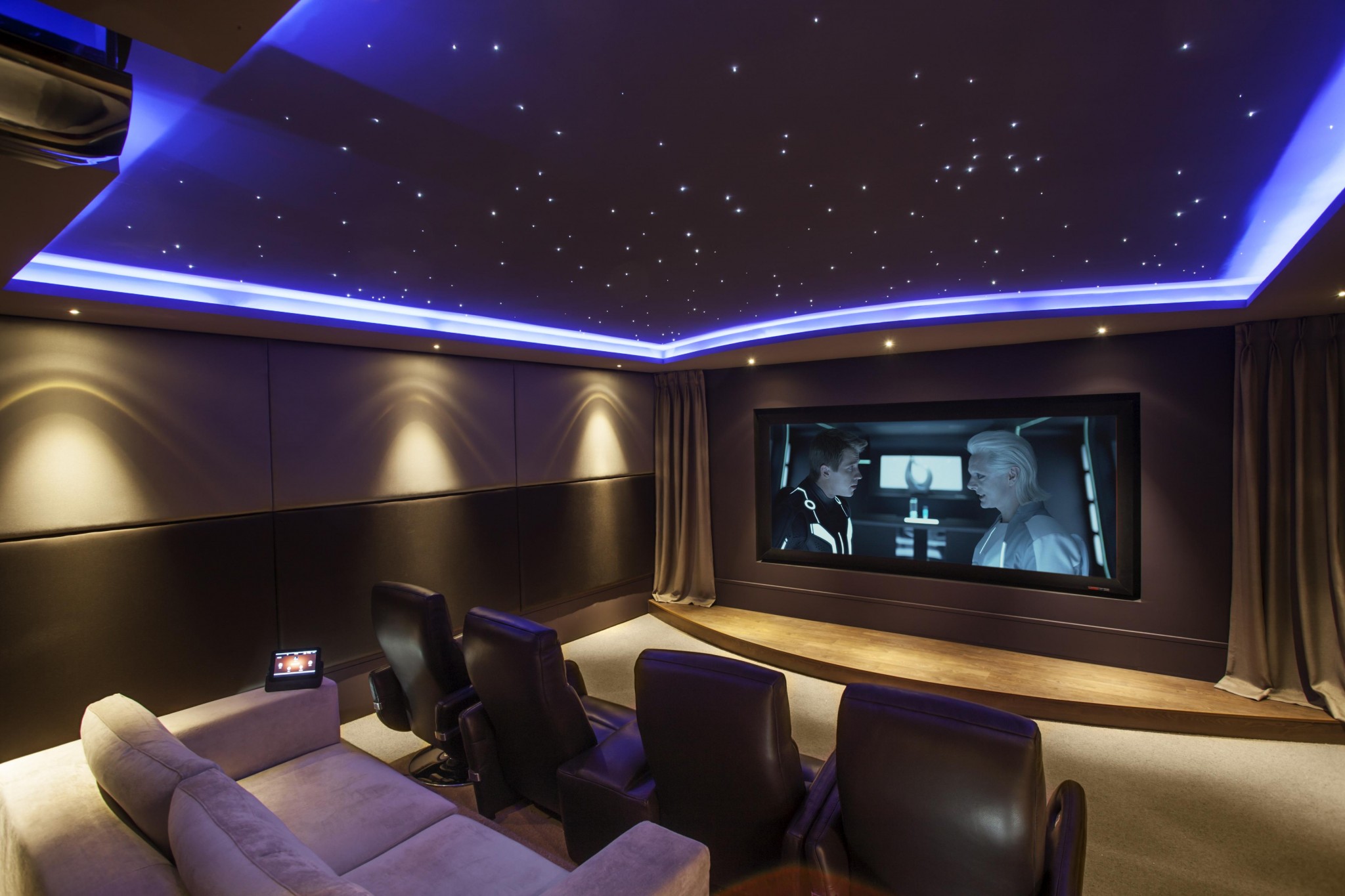 Adding home automation features to your home theater can take your experience to the next level. Automated lighting and shades can be used to create the perfect atmosphere for movie-watching, while automated sound systems can help to ensure that the sound is always at the perfect level. Automated content streaming services can also be used to make it easy to access your favorite movies and shows.
Creating the Perfect Ambience
Creating the perfect ambience for your home theater experience is key. Make sure the room is dark enough to get the best picture quality, but not so dark that it becomes uncomfortable. You should also consider adding a few decorative touches, such as mood lighting, wall art, and even a popcorn machine, to make the room truly feel like a movie theater.
Creating the Ideal Environment
Creating the ideal environment for your home theater experience is essential. Invest in a climate control system to ensure that the room is at the perfect temperature for watching movies, and consider adding a humidifier to help prevent static electricity from interfering with the picture and sound quality. You should also make sure that the room is well-ventilated, as this will help to reduce any noise from outside.
Adding Accessories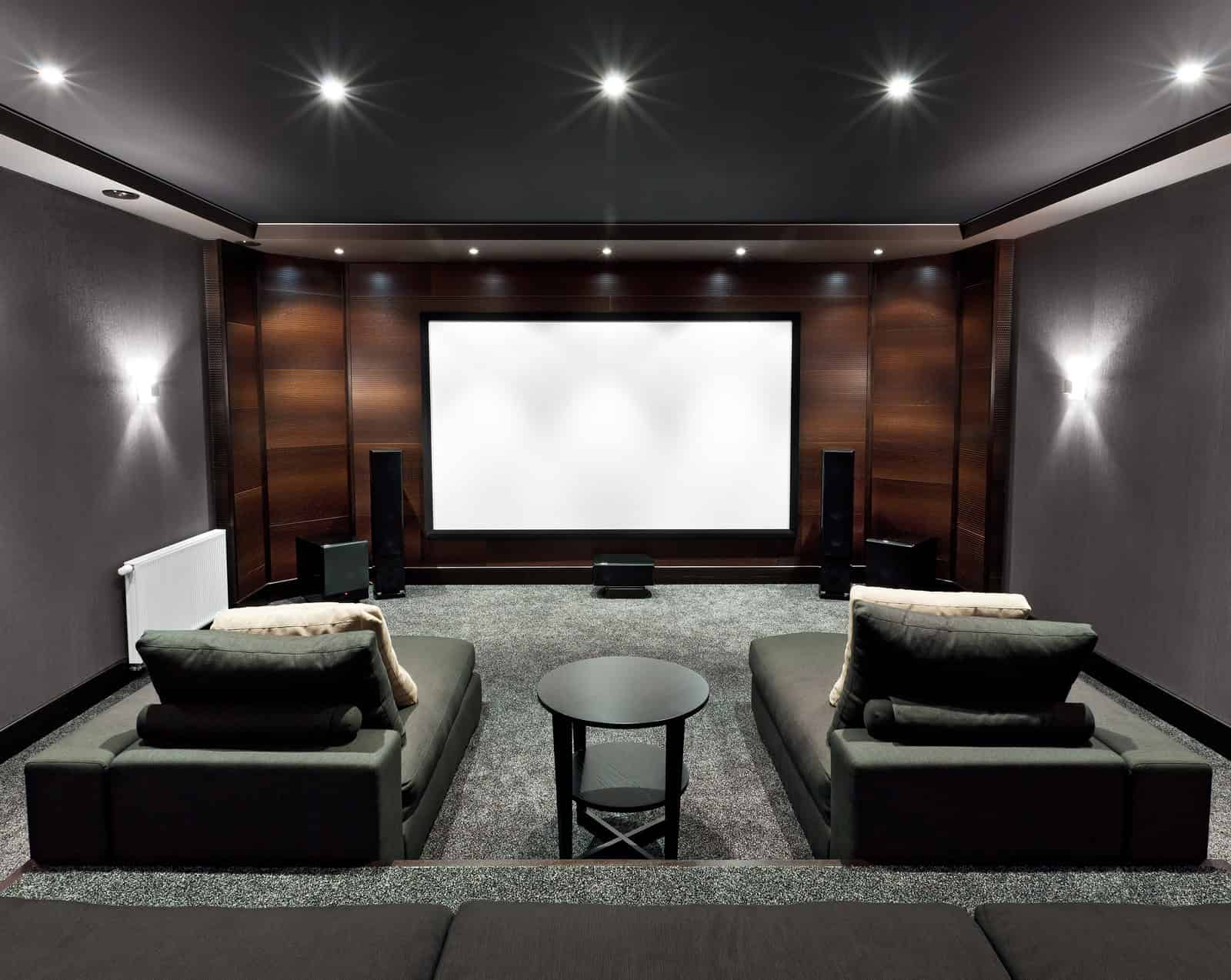 Adding accessories to your home theater will help to make your experience even more enjoyable. Look for wireless speakers, remote controls, and streaming services that can be used to create a truly immersive experience. You should also consider investing in a few gaming consoles or streaming devices, as these can provide a fun way to spend time with friends and family.
Installing a Home Theater System
Finally, you'll want to install a home theater system to ensure that all the equipment is connected properly and that everything is working properly. Professional installation services can help to make sure that everything is set up correctly, and that all the components are working together in harmony.