Memories In Mason Jars: Rustic Decor Ideas With Vintage Flair
The Timeless Charm of Mason Jars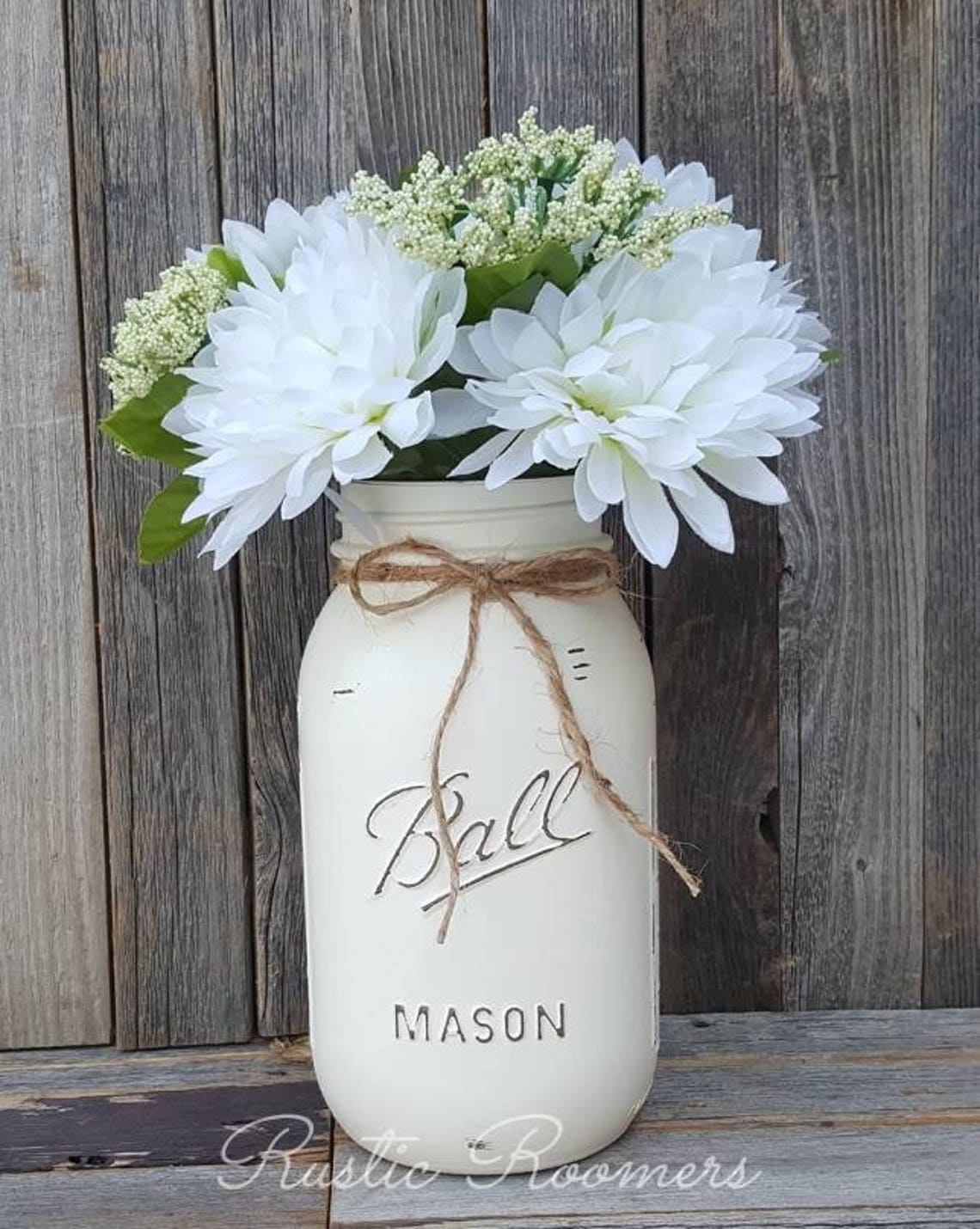 Mason jars have been a staple in American households for over a century. Originally used for canning and preserving food, these versatile glass containers have found their way into the world of home decor. With their nostalgic charm and rustic appeal, mason jars can add a touch of vintage flair to any space. In this article, we will explore creative and inspiring ideas to incorporate memories in mason jars, transforming them into unique decor pieces.
1. Illuminated Delight: Mason Jar Lanterns
Turn ordinary mason jars into enchanting lanterns that cast a warm and cozy glow. Here's how you can create your own:
Start by cleaning the mason jar thoroughly and removing any labels.
Choose a design or pattern for the lantern. You can use stencils or create your own unique design freehand.
Using acrylic paint or glass paint, carefully paint the chosen design onto the jar.
Allow the paint to dry completely before proceeding.
Insert a battery-powered LED candle or string lights into the jar.
Screw the lid back on, and your mason jar lantern is ready to illuminate your space with vintage charm.
2. Time Capsules: Memory Jars
Create a unique and personal keepsake with memory jars. These special jars are perfect for preserving and showcasing cherished memories. Here's how you can make your own memory jar:
Choose a mason jar size that fits your needs. You can use multiple jars for different memories or themes.
Decorate the jar with ribbons, twine, or lace to add a touch of rustic elegance.
Collect small objects that represent meaningful memories, such as ticket stubs, photographs, or handwritten notes.
Arrange these objects inside the jar, layering them to create a visually appealing display.
Seal the jar with the lid and label it with the date or a special title.
Place your memory jar on a shelf or table where it can be admired and cherished for years to come.
3. Rustic Vases: Floral Delights
Transform mason jars into charming vases to display your favorite flowers. Here's how you can create rustic floral arrangements:
Gather a collection of mason jars in various sizes.
Remove the lids and clean the jars thoroughly.
Add water to each jar and arrange your chosen flowers inside.
For a rustic touch, tie twine or burlap around the neck of the jar.
Place the jars individually or create a stunning centerpiece by grouping them together.
Your floral mason jar vases will bring a touch of nature indoors, adding beauty and a vintage feel to any space.
4. Practical Storage: Mason Jar Organizers
Utilize the functional side of mason jars by turning them into stylish organizers for small items. Here are some ideas to inspire your mason jar organization:
Attach mason jars to a piece of wood or a pallet to create a wall-mounted organizer for pens, brushes, or kitchen utensils.
Use mason jars as bathroom organizers for cotton balls, Q-tips, or makeup brushes.
Label the jars with chalkboard labels or tie small tags around the neck of each jar for easy identification.
Arrange the jars on a shelf or attach them to the inside of cabinet doors for a clutter-free and stylish storage solution.
Summary
Mason jars have become more than just containers; they have evolved into versatile decor pieces with a vintage flair. From lanterns to memory jars, vases to organizers, the possibilities are endless. Incorporating memories in mason jars allows us to cherish the past while adding a touch of rustic charm to our homes.