Modern Farmhouse Decor Ideas: Rustic Charm With A Modern Twist
Farmhouse style is one of the most popular interior design trends of the moment. It combines the rustic charm of country living with modern touches of comfort and convenience. If you're looking to add a little bit of rustic charm to your home, here are some modern farmhouse decor ideas that will help you get the look you want.
Old Meets New
One of the key elements of modern farmhouse decor is the combination of old and new. By blending vintage and antique pieces with modern fixtures and furniture, you can create a unique and inviting space that feels both timeless and contemporary. Look for furniture with interesting shapes and textures, and add a few antiques from local flea markets and thrift stores.
Go For Natural Wood
Natural wood is an essential part of farmhouse style, so look for pieces that feature natural wood grain and texture. Reclaimed wood is an especially great choice, as it adds a rustic feel to the space. You can also use natural wood in unexpected ways, such as a reclaimed wood coffee table or a barnwood-paneled wall.
Add a Pop of Color
Modern farmhouse decor doesn't have to be all neutral tones and muted shades. You can add a pop of color with a few vibrant accessories, like a bright throw pillow or a brightly painted piece of furniture. Or, you can use a neutral palette with a few bold accents, like a bright yellow chair or a patterned rug.
Mix and Match Textures
Mixing and matching textures is another key element of modern farmhouse decor. Try pairing a distressed wood table with a cozy wool rug, or a chunky knit throw blanket with a sleek leather sofa. This will give your space a cozy, layered look that feels both inviting and stylish.
Bring in the Outdoors
Bringing a bit of nature indoors is one of the best ways to add a rustic feel to your home. Try adding a few potted plants or flowers to the room, or hang a wreath of dried flowers on the wall. You can also add a few rustic touches, like a woven basket or a hand-carved wooden bowl.
Create an Inviting Vibe
The key to creating a modern farmhouse look is to create an inviting, cozy vibe. You can do this by adding plenty of soft textures, like pillows and throws, and adding touches of nature, like wreaths and dried flowers. Soft lighting, like string lights or candles, will also help create a warm and inviting atmosphere.
Incorporate Natural Elements
Incorporating natural elements, like wood and stone, is another way to add a rustic touch to your home. You can use wood for furniture and flooring, and stone for countertops and fireplace surrounds. You can also add natural elements with accessories, like a basket of pinecones or a wooden bowl of dried herbs.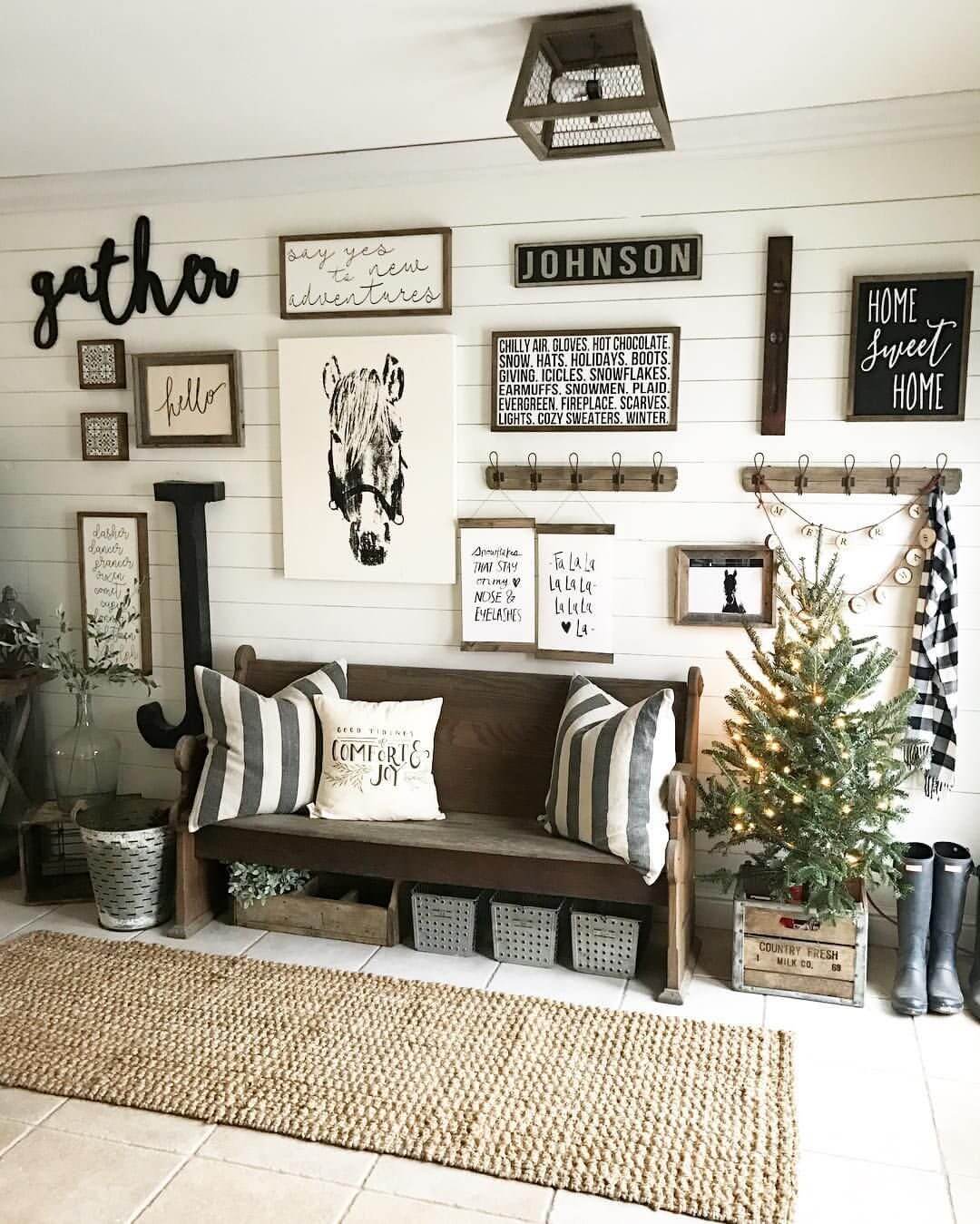 Bring in Vintage Pieces
Vintage pieces are a great way to add a unique touch to your modern farmhouse decor. Look for vintage furniture, like an old dresser or armchair, and add it to the room. You can also look for vintage accessories, like an old-fashioned clock or an antique mirror.
Choose Rustic Finishes
When it comes to finishes, look for rustic options, like wood and stone. You can also choose finishes that mimic natural materials, like concrete or distressed metal. These finishes will add a rustic touch to your space without taking away from the modern aesthetic.
Add a Few Personal Touches
Finally, don't forget to add a few personal touches to your modern farmhouse decor. Hang a few of your favorite family photos on the wall, or display a collection of vintage knick-knacks. These small touches will help make your home feel more like a home, rather than just a showroom.