Modern Hallway Lighting: Illuminating Style and Functionality
The hallway is often the first thing guests see when entering your home, so it's important to make a great first impression. With modern hallway lighting, you can create a beautiful entryway that looks stylish and inviting. Lighting can also be used to provide functionality and safety. From ambient lighting to accent pieces, there are several options to choose from to achieve the perfect hallway lighting scheme.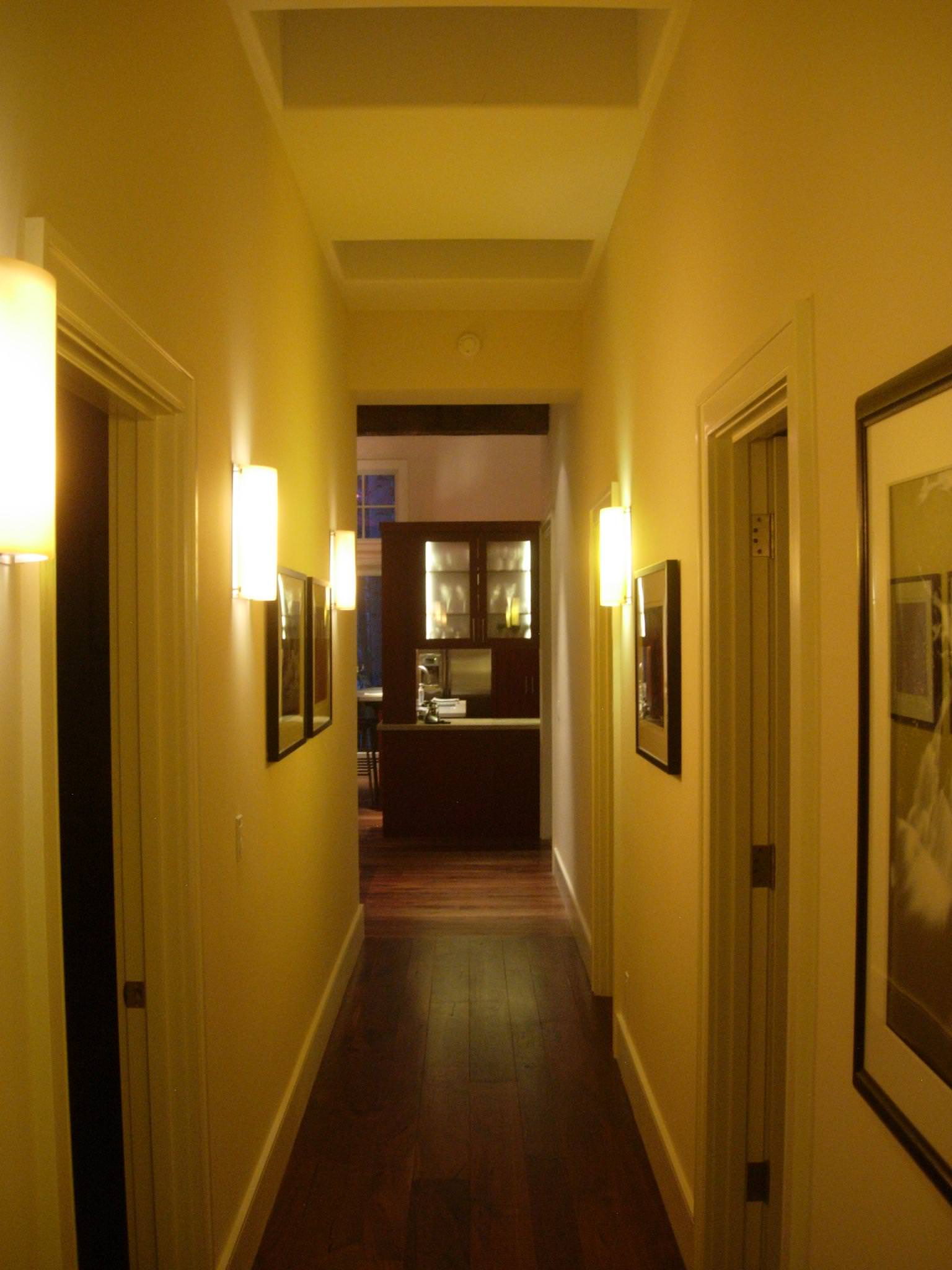 Ambient Lighting
Ambient lighting is a great way to light up your hallway without being too intrusive. This type of lighting provides general illumination and is usually achieved with ceiling-mounted fixtures like chandeliers, pendants, and recessed lighting. Selecting the right fixture is important as it will set the tone of the hallway.
Task Lighting
Task lighting is important for providing safety in your hallway. Wall-mounted sconces can be used to light up the area near the door to make it easier to find keys, open the door, and navigate the hallway. This type of lighting is also useful for illuminating stairways or hallways with few windows.
Accent Lighting
Accent lighting is an excellent way to add a touch of style and personality to your hallway. You can use accent lighting to highlight artwork or other decorative elements. Picture lights or track lighting can be used to draw attention to your favorite piece of art, while uplighting can be used to create an interesting shadow effect.
Dimmer Switches
Dimmer switches are a great way to control the intensity of your hallway lighting. This type of switch allows you to adjust the lighting level depending on the task at hand. For example, you can set the lighting to a lower level when you're just passing through the hallway, or set it to a higher level when you're entertaining guests.
LEDs
LEDs are the perfect choice for hallway lighting due to their energy efficiency and long lifespan. LEDs are available in a wide range of colors and styles, so you can easily find something to match your decor. They also produce very little heat, making them safe to use in enclosed spaces.
Motion Sensors
Motion sensors can be a great addition to your hallway lighting scheme. They can be used to turn on the lights when someone enters the hallway, and turn them off when the area is vacant. This is a great way to save energy and make your hallway more efficient.
Styles
When selecting hallway lighting, it's important to choose fixtures that complement the style of your home. Traditional homes may look best with classic fixtures like chandeliers and wall-mounted sconces, while more modern homes may be better suited to contemporary designs.
Safety
Safety should be a top priority when selecting hallway lighting. Make sure any wiring is up to code and all fixtures are properly installed. You may also want to consider motion sensors or dimmer switches to make the hallway safer.
Summary
Modern hallway lighting can be used to create an inviting and stylish entryway. From ambient lighting to accent pieces, there are several options to choose from to achieve the perfect look. LEDs are an energy-efficient option and can be used to brighten up dark hallways. Motion sensors and dimmer switches are also useful for providing safety and convenience.