Creating a timeless look in your living room does not have to mean sacrificing modern style. By combining traditional elements with modern design and décor, you can create an elegant, sophisticated living room that will stand the test of time. Here are some tips for creating a modern traditional living room design.
Choose A Neutral Color Palette
When it comes to traditional design, neutral colors are key. Choose a light neutral color palette of whites, beiges, and tans for the walls, floors, and furniture. This will create a clean, elegant look that will never go out of style.
Mix and Match Patterns
Mixing and matching patterns can add a modern twist to a traditional look. Choose patterns such as damask, paisley, and geometric shapes to add interest and texture to the room. Don't be afraid to mix different patterns to create a unique look.
Incorporate Natural Elements
Natural elements such as wood, stone, and plants can help create a warm and inviting atmosphere. Incorporate natural materials into the design with wood furniture, stone accents, and plants placed throughout the room.
Add Statement Pieces
Statement pieces such as a velvet sofa or an antique armchair can add a unique touch to the room. These pieces will also provide a focal point and help to tie the design together.
Choose Classic Accessories
Choose classic accessories such as lamps, rugs, and artwork to complete the look. These items should complement the design elements, not compete with them.
Add Mirrors
Mirrors are a great way to add dimension and light to a room. Hang a large mirror on one wall to create the illusion of more space.
Opt For Neutral Upholstery
For upholstery, opt for neutral colors and fabrics such as linen and cotton blends. Upholstered furniture should be comfortable and timeless.
Incorporate Artwork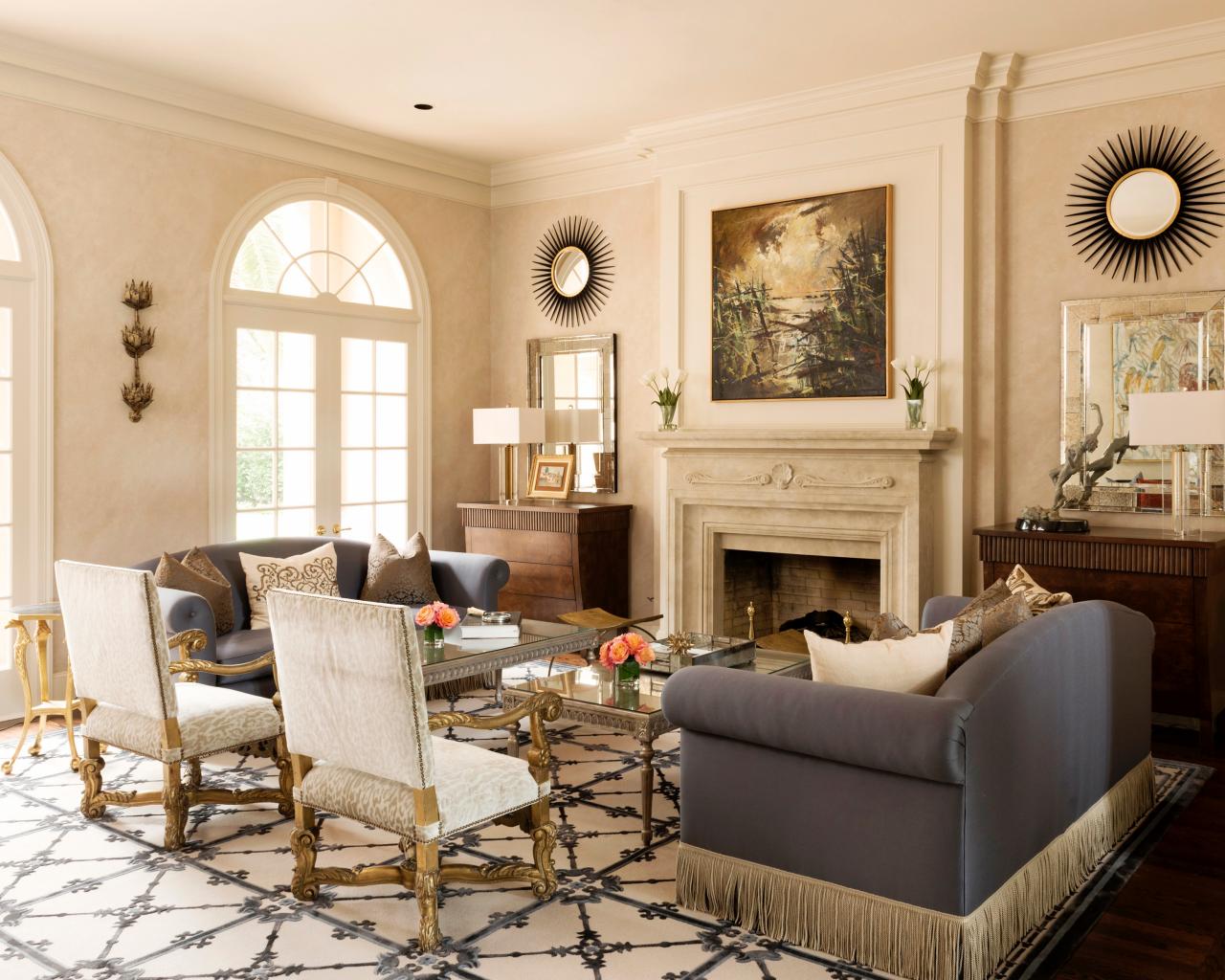 Incorporating artwork into the design is a great way to add personality and character to the space. Choose artwork that reflects your personal style and complements the overall design.
Choose Quality Furniture
When choosing furniture, opt for quality pieces that will last. Invest in timeless pieces that will stand the test of time.
Lighting Matters
Lighting plays an important role in any living room design. Choose lighting fixtures that will add to the design, such as a modern chandelier or a statement floor lamp.