Summer is a time for outdoor activities and relaxation under the warm sun. However, it's important to remember that prolonged exposure to the sun's harmful ultraviolet (UV) rays can have serious consequences for our health. Skin cancer, premature aging, and eye damage are just a few of the risks associated with excessive sun exposure. To enjoy the outdoors while staying protected, teak patio umbrellas are an excellent solution. In this article, we will explore the benefits of teak patio umbrellas and how they can help you protect yourself from the sun.
Understanding the Dangers of Sun Exposure
Before delving into the benefits of teak patio umbrellas, it's crucial to understand why protecting yourself from the sun is so important. The sun emits two types of UV radiation that reach the Earth's surface: UVA and UVB rays. Both types can cause damage to our skin and eyes, although they affect us differently.
UVA rays: These rays are associated with premature aging and can penetrate deeper into the skin, leading to long-term damage.
UVB rays: These rays are responsible for sunburns and are the primary cause of skin cancer.
Protecting yourself from the sun's harmful rays is crucial to maintaining good health. While sunscreen and protective clothing are essential, teak patio umbrellas offer an additional layer of defense against the sun.
The Benefits of Teak Patio Umbrellas
Teak patio umbrellas are not only aesthetically pleasing but also provide excellent protection from the sun. Here are some key benefits of using teak patio umbrellas:
1. UV Protection
Teak patio umbrellas are designed with UV-resistant canopies, which effectively block out harmful UVA and UVB rays. These canopies are made from high-quality materials that provide excellent sun protection, making them an ideal choice for outdoor use.
2. Large Coverage Area
Teak patio umbrellas are available in various sizes, allowing you to choose one that suits your specific needs. Whether you have a small patio or a spacious garden, there's a teak patio umbrella that can provide ample shade and protection for you and your loved ones.
3. Durability
One of the standout features of teak patio umbrellas is their durability. Teak wood is known for its strength and resistance to outdoor elements such as sun, rain, and pests. Investing in a teak patio umbrella ensures that you'll have a long-lasting and reliable sun protection solution.
4. Adjustable Features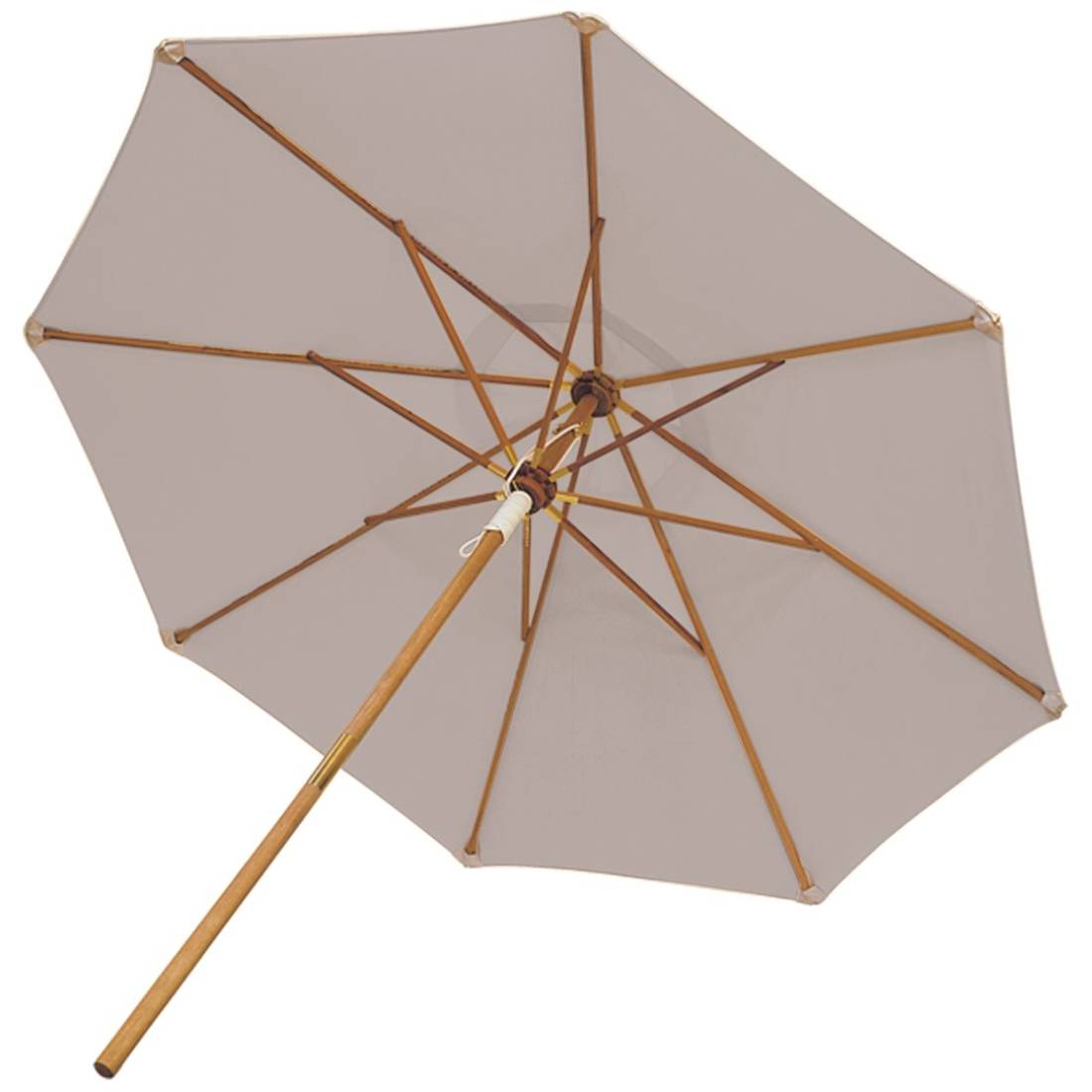 Many teak patio umbrellas come with adjustable features, allowing you to tilt and rotate the canopy to block the sun from different angles. This flexibility ensures that you can always find the perfect position to shield yourself from the sun's rays.
Other Considerations for Sun Protection
While teak patio umbrellas offer excellent sun protection, it's important to remember that they are just one part of a comprehensive sun protection strategy. Here are some additional considerations to keep in mind:
1. Use Sunscreen
Even when under the shade of a teak patio umbrella, it's important to apply sunscreen to any exposed skin. Choose a broad-spectrum sunscreen with a high SPF rating and reapply it regularly, especially after swimming or sweating.
2. Wear Protective Clothing
In addition to using teak patio umbrellas, wearing protective clothing can provide extra defense against the sun. Opt for lightweight, long-sleeved shirts, wide-brimmed hats, and sunglasses with UV protection to shield your skin and eyes.
3. Seek Shade During Peak Hours
The sun's rays are strongest between 10 a.m. and 4 p.m. If possible, limit your outdoor activities during these hours and seek shade under your teak patio umbrella or other shaded areas.
Conclusion
Protecting yourself from the sun is crucial for maintaining good health and preventing long-term damage. Teak patio umbrellas offer an excellent solution for shielding yourself and your loved ones from harmful UV rays. With their UV-resistant canopies, large coverage area, durability, and adjustable features, teak patio umbrellas provide effective sun protection while adding style to your outdoor space. Remember to complement your use of teak patio umbrellas with other sun protection measures, such as using sunscreen, wearing protective clothing, and seeking shade during peak hours. By taking these precautions, you can enjoy the outdoors while keeping yourself safe from the sun's harmful rays.