The Beauty of Rustic Wooden Shelves for Farmhouse Style Decor
When it comes to farmhouse style decor, there's nothing quite as charming and timeless as rustic wooden shelves. These simple yet elegant pieces can instantly transform any space, adding a touch of warmth and character. Whether you're looking to create a cozy living room or a rustic kitchen, rustic wooden shelves are the perfect addition to complete the farmhouse look. In this article, we will explore the beauty and versatility of rustic wooden shelves and provide valuable insights on how to incorporate them into your farmhouse style decor.
The Appeal of Rustic Wooden Shelves
Rustic wooden shelves have a unique charm that can't be replicated by any other material. The natural grain and texture of the wood bring a sense of warmth and coziness to any room. The imperfections and knots in the wood add character and a touch of authenticity that perfectly complements the farmhouse style. Unlike modern shelves made of metal or glass, rustic wooden shelves create a more inviting and lived-in atmosphere.
Incorporating Rustic Wooden Shelves into Your Farmhouse Decor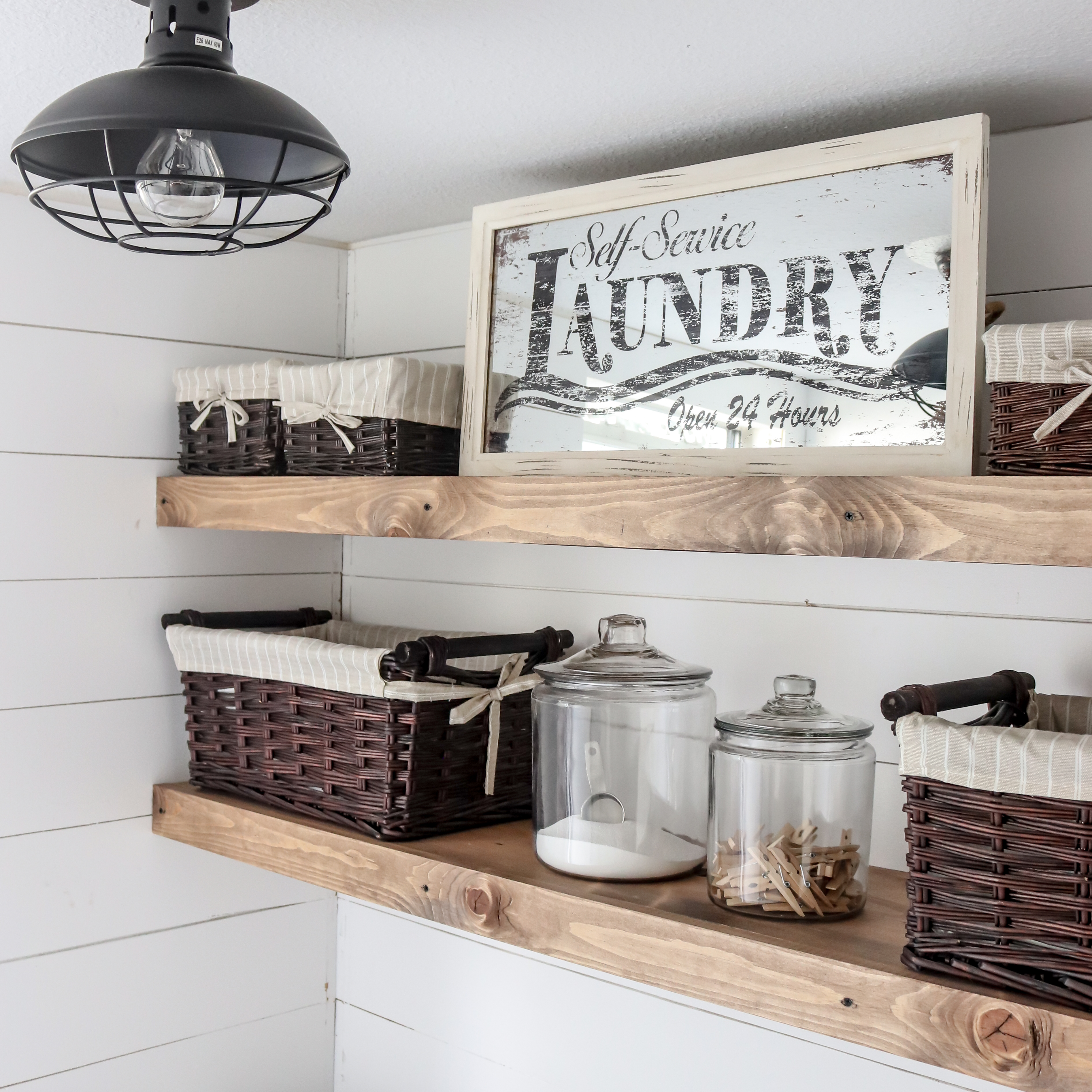 Now that we understand the appeal of rustic wooden shelves, let's explore some creative ways to incorporate them into your farmhouse style decor:
1. Kitchen Storage: Install rustic wooden shelves above your kitchen countertops to display your collection of vintage mason jars, antique dishes, and farmhouse-inspired kitchenware. The open shelves not only provide storage but also showcase your beautiful pieces.
2. Living Room Display: Create a focal point in your living room by installing a set of rustic wooden shelves above your fireplace. Arrange vintage books, family photos, and decorative items on the shelves to add a personal touch to your space.
3. Bathroom Organization: Use rustic wooden shelves in your bathroom to store towels, toiletries, and other essentials. The natural wood tones will add warmth to the space, creating a spa-like atmosphere.
4. Bedroom Accent: Install a rustic wooden shelf above your bed as a unique alternative to a traditional headboard. Decorate the shelf with potted plants, books, and other decorative items to create a cozy and inviting atmosphere.
Affordable and DIY Options
Adding rustic wooden shelves to your farmhouse decor doesn't have to break the bank. There are several affordable options available, including pre-made shelves from home decor stores and online marketplaces. However, if you're feeling crafty, you can also create your own rustic wooden shelves as a fun DIY project. With a few basic tools and some reclaimed wood, you can customize the size and style of the shelves to fit your space perfectly.
Gallery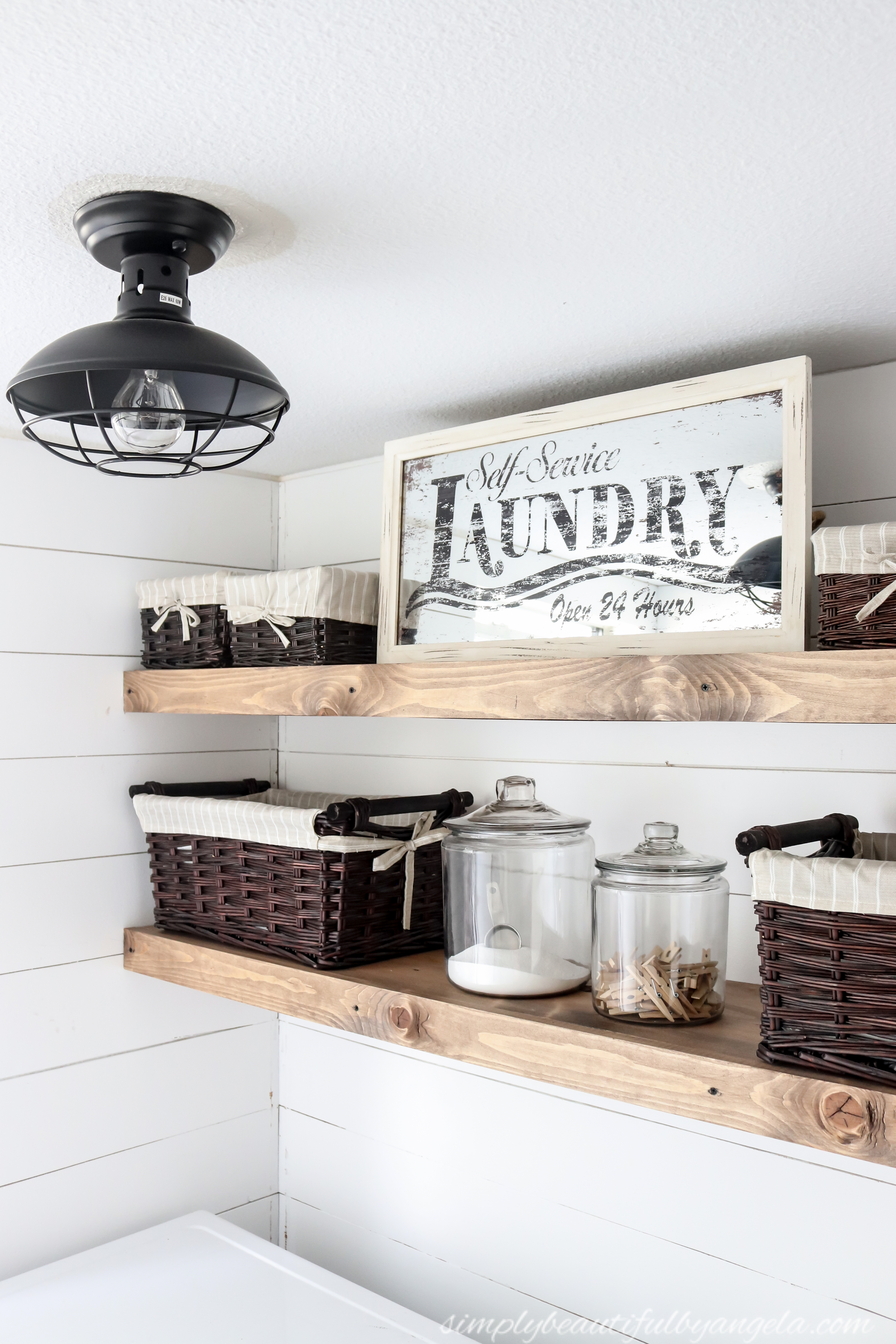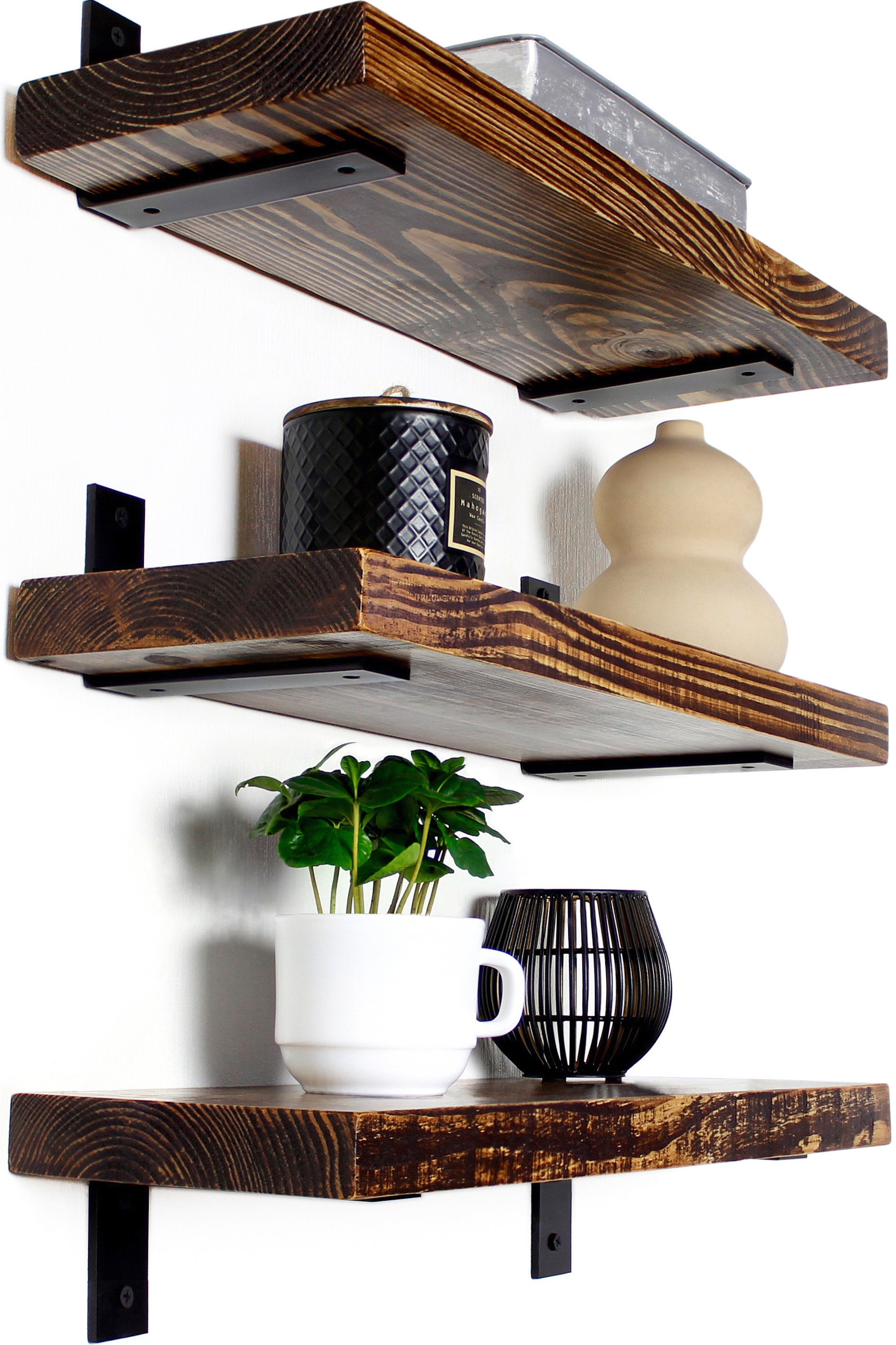 Summary
Rustic wooden shelves are a must-have for farmhouse style decor. Their natural beauty and versatility make them the perfect addition to any room. Whether you're looking to add storage to your kitchen, create a focal point in your living room, or add warmth to your bathroom, rustic wooden shelves can help you achieve the farmhouse look you desire. With affordable options and DIY possibilities, incorporating rustic wooden shelves into your farmhouse decor has never been easier. So go ahead, embrace the charm of rustic wooden shelves and elevate your farmhouse style decor to new heights.