Introduction
When it comes to home decor, there is a growing trend towards incorporating sculptural statements that not only enhance the aesthetic appeal of a space but also serve as works of art. Modern decor items that double as art have gained popularity for their ability to elevate the ambiance of a room and create a unique focal point. In this article, we will explore the world of sculptural statements, discussing various types of decor items that can be considered art pieces in their own right.
1. Abstract Sculptures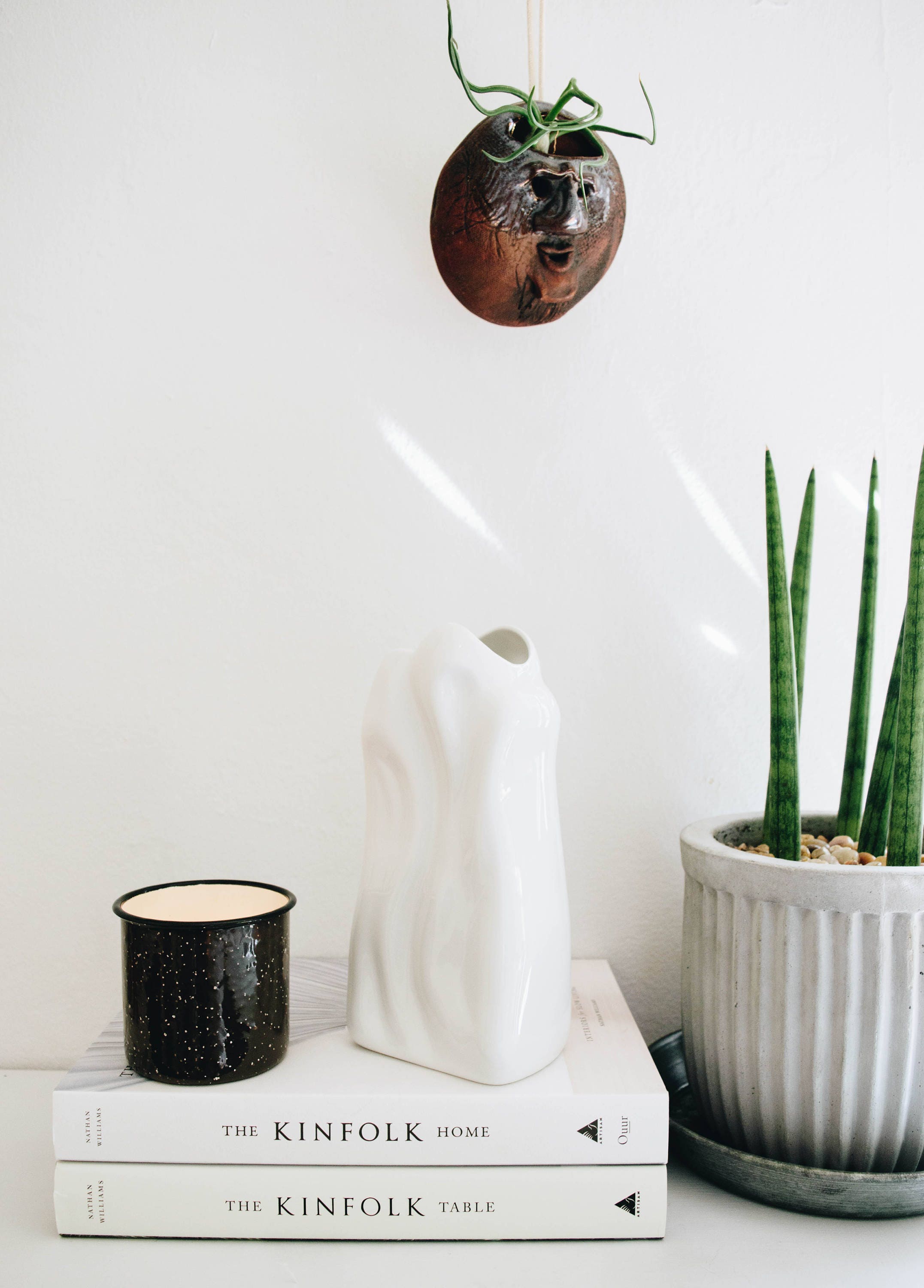 Abstract sculptures are renowned for their ability to captivate and provoke thought. These sculptural pieces often feature unique shapes, lines, and textures that challenge traditional norms of representation. From minimalist geometric designs to more intricate and organic forms, abstract sculptures can add a touch of modernity and sophistication to any interior. Placing an abstract sculpture on a console table or a mantelpiece can instantly transform a room into a gallery-like space.
Consider sculptures made from materials such as metal, stone, or wood for an added sense of texture and contrast.
Experiment with different sizes and shapes to create a visually dynamic display.
Ensure that the sculpture's color palette complements the overall color scheme of the room.
2. Statement Lighting Fixtures
Lighting fixtures can go beyond their functional purpose and become sculptural art pieces in their own right. Unique and innovative designs can transform a simple room into a mesmerizing space. Whether it's a pendant light with an intricate, sculptural shade or a floor lamp with a striking geometric base, statement lighting fixtures can create a captivating visual impact while providing the necessary illumination. These pieces not only serve as functional objects but also add a touch of artistic flair to any room.
Consider the scale and proportion of the lighting fixture in relation to the space it will occupy.
Opt for designs that complement the existing decor style while still making a statement.
Experiment with different types of lighting, such as ambient, task, or accent lighting, to create various moods and effects.
3. Wall Art Installations
Traditionally, wall art has been limited to paintings and prints. However, the world of wall art has expanded to include three-dimensional installations that add depth and dimension to a space. These installations can be made from a variety of materials, including metal, ceramic, or even recycled materials. From abstract compositions to nature-inspired designs, wall art installations provide an opportunity to transform a blank wall into a captivating focal point.
Consider the scale of the wall art installation in relation to the size of the wall and the surrounding furniture.
Experiment with different arrangements and compositions to create an engaging visual display.
Ensure that the wall art installation complements the overall color scheme and style of the room.
4. Functional Art Objects
Functional art objects combine practicality with aesthetics, blurring the line between form and function. These objects serve a purpose while also adding a unique artistic element to a space. From sculptural chairs and tables to decorative vases and bowls, functional art objects can elevate the design of any room. These pieces often showcase innovative designs and materials, making them conversation starters and statement pieces in their own right.
Consider the usability and comfort of functional art objects, ensuring they serve their intended purpose without compromising on design.
Choose pieces that complement the overall decor style and color scheme of the room.
Look for functional art objects that are made by renowned designers or artists for added value and authenticity.
Summary
Incorporating sculptural statements that double as art into your home decor can transform a space into a visually captivating and unique environment. Abstract sculptures, statement lighting fixtures, wall art installations, and functional art objects offer endless opportunities to showcase your personal style and elevate the aesthetic appeal of any room. By carefully selecting and arranging these decor items, you can create a gallery-like ambiance that reflects your appreciation for art and design. So go ahead and make a bold statement with your decor choices, turning your home into a true work of art.