Are you looking to transform your home into a personal cinema? With the right set-up and some thoughtful design, you can create the perfect home theater room for you and your family to enjoy movie nights in style. From soundproofing and seating to color schemes and lighting, these small home theater room ideas will help you craft the ultimate movie-viewing experience.
1. Soundproofing
Soundproofing your home theater is essential for creating the perfect viewing experience. Without it, all the other elements of your home theater won't matter much. To soundproof your home theater, you'll need to invest in acoustic foam panels, which will absorb any excess noise and create a more theater-like atmosphere. You can also install sound-dampening curtains or rugs, which will help to further muffle any sound.
2. Seating
The seating you choose for your home theater is very important. Not only do you want comfortable seating but you also want to make sure you have the right number of seats for the size of your room. Investing in recliners and armchairs that are able to swivel and recline will make the experience even more enjoyable. You can also add in footrests for extra comfort.
3. Color Scheme
The color scheme you choose for your home theater will have a big impact on the overall look and feel of the space. Darker colors are best for creating a cinematic atmosphere, while lighter colors can make the room feel more spacious. Avoid bright colors, as they can be distracting.
4. Lighting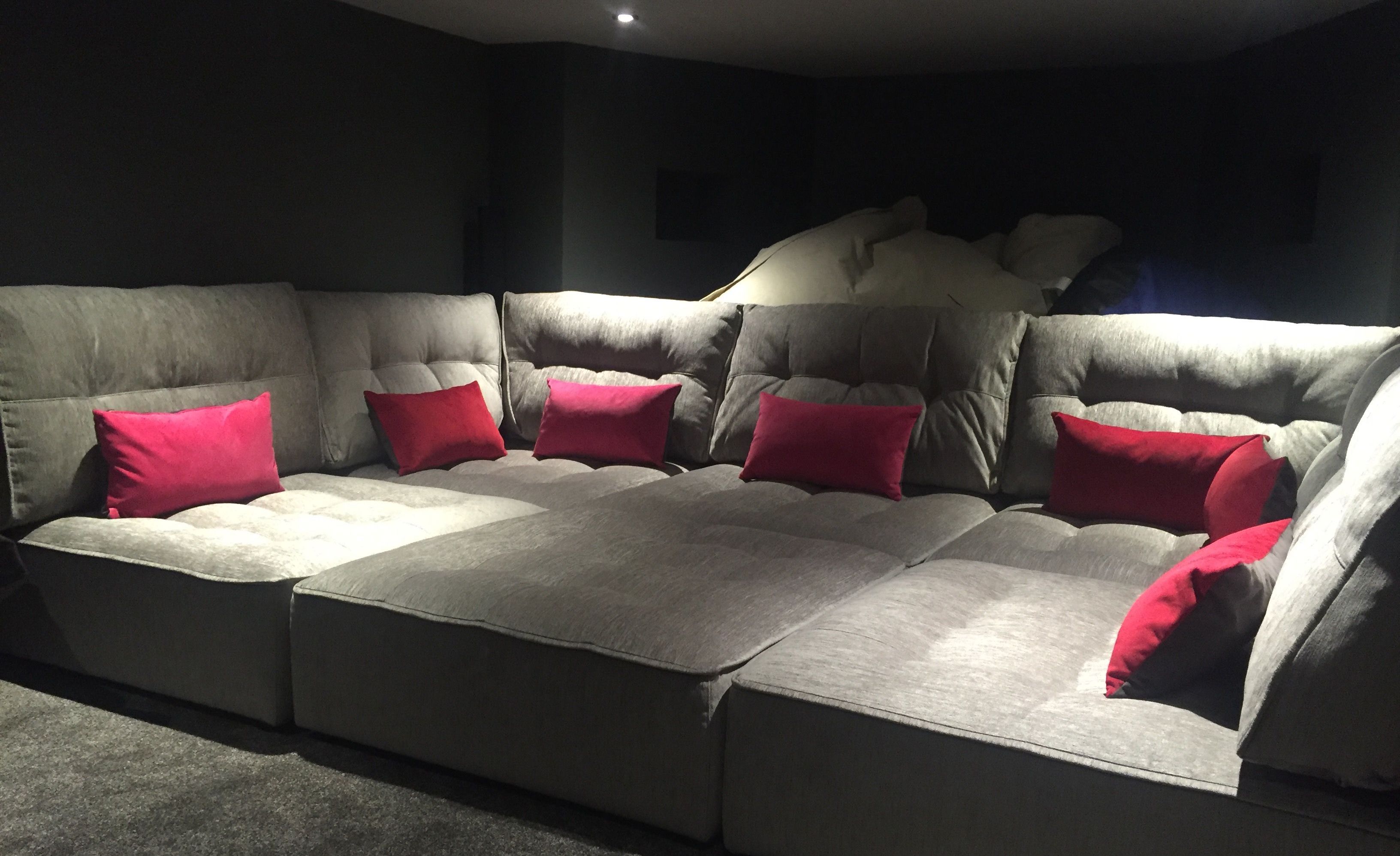 The lighting in your home theater is just as important as the seating and color scheme. You'll want to create a dimly lit atmosphere to help draw attention to the screen. You can do this with wall-mounted or ceiling-mounted lights, which can be adjusted for the perfect level of brightness. You should also avoid any overhead lighting, as this can cause a glare on the screen.
5. Wall Decor
Wall decor is a great way to add some personality to your home theater room. Choose wall art or posters that reflect the movie genres you love, such as classic films, sci-fi, or horror. If you have the budget, you could even invest in a projector and pull down a movie screen for a more authentic movie theater experience.
6. Furniture
Your home theater room should be comfortable and inviting, so don't forget to invest in some furniture. You'll want chairs that are comfortable and easy to move around, as well as a coffee table or side tables for snacks and drinks. You can also add in a few throw pillows and blankets for extra comfort.
7. Accessories
Don't forget to add in a few accessories to complete your home theater. A popcorn machine or mini refrigerator can make movie night even more enjoyable. You can also add in a few surround sound speakers for an even better audio experience.
8. Technology
Technology is an essential part of any home theater. Investing in a good quality projector and sound system will make a big difference in the overall viewing experience. You'll also want to make sure your home theater is equipped with the latest streaming services so you can watch the latest movies and shows.
9. Window Treatments
Window treatments are an important part of creating the perfect home theater experience. Investing in blackout curtains or shades will help to block out any excess light from outside and prevent any glare from the screen. If you want to add some color to the room, consider curtains with a pattern or texture.
10. Storage
Storage is essential for keeping your home theater organized. Invest in a few shelves or cabinets for storing your DVDs, Blu-rays, and other media. You can also choose to add in a TV stand to keep your equipment organized and out of sight.