Studio apartments may be small, but they can be stylish and comfortable when designed correctly. Interior design can help you transform a tiny studio apartment into a cozy, homey space. From smart storage solutions to decorative accents, there are plenty of ways to maximize your small space and create the perfect abode. Here are some tips to help you get started.
1. Choose a Neutral Color Palette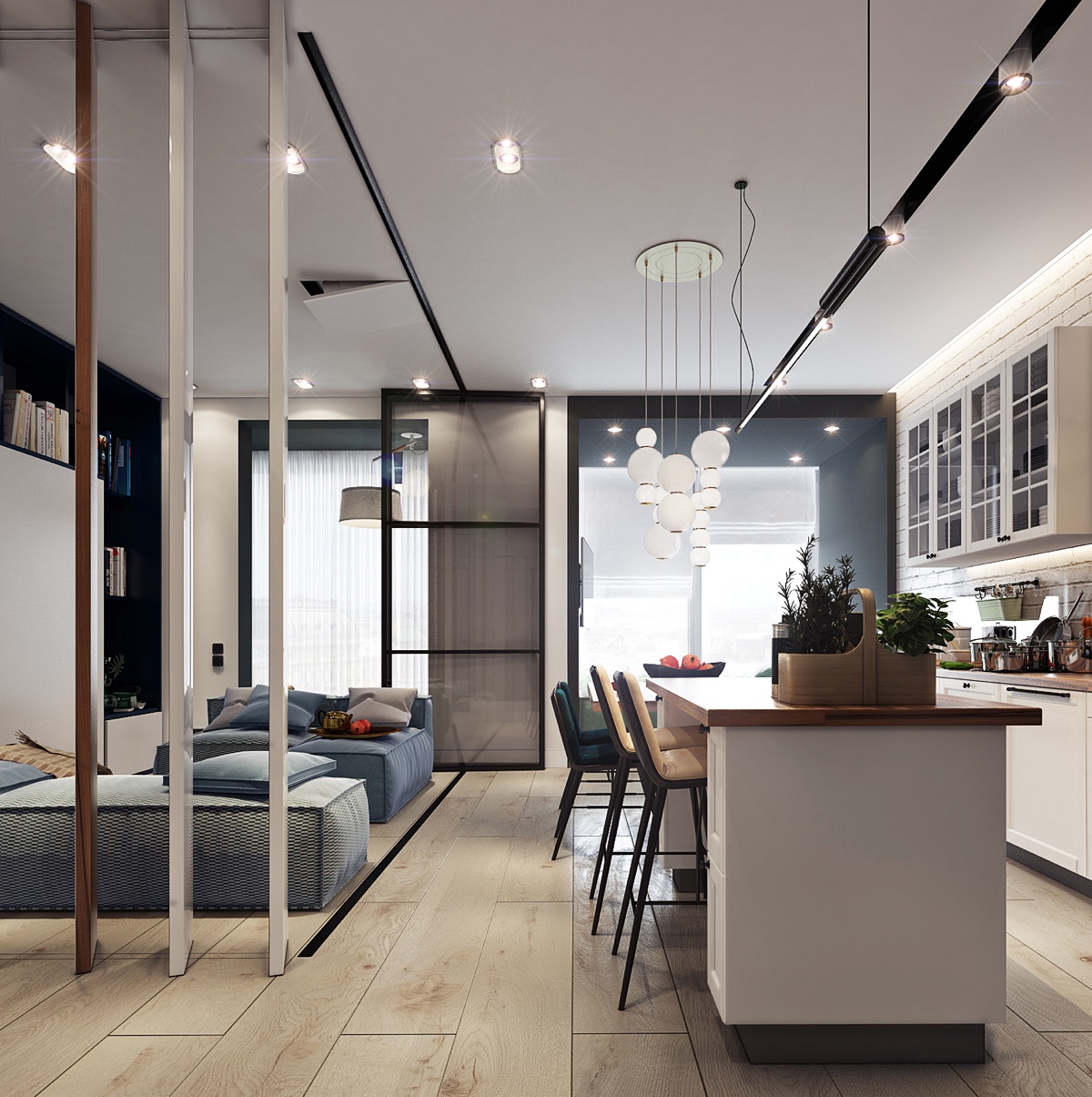 When decorating a studio apartment, it is important to choose a neutral color palette. This will make the room seem larger and brighter by reflecting natural light. Light and neutral colors also provide a blank canvas for you to add pops of color with accessories and furniture. Stick to a few main colors, such as white, gray, and beige, to create a cohesive look.
2. Utilize Multi-Purpose Furniture
Make the most of your space by utilizing multi-purpose furniture. This can include items such as a sofa bed, ottomans with storage inside, or a dining table that doubles as a desk. Multi-purpose furniture can help you save space and create a more functional living area.
3. Prioritize Storage Solutions
When living in a small space, it is important to prioritize storage solutions. Look for furniture pieces with hidden storage, such as beds with drawers underneath, or bookcases with cupboards. It is also helpful to have containers and baskets to store items that are not in use. This will help keep your space tidy and organized.
4. Incorporate Mirrors
Mirrors are a great way to open up a space and make it appear larger. Hang a large mirror in the living room to reflect light and make the room appear brighter. You can also place mirrors in other areas of the apartment, such as a hallway or bathroom, to create the illusion of a bigger space.
5. Create Zones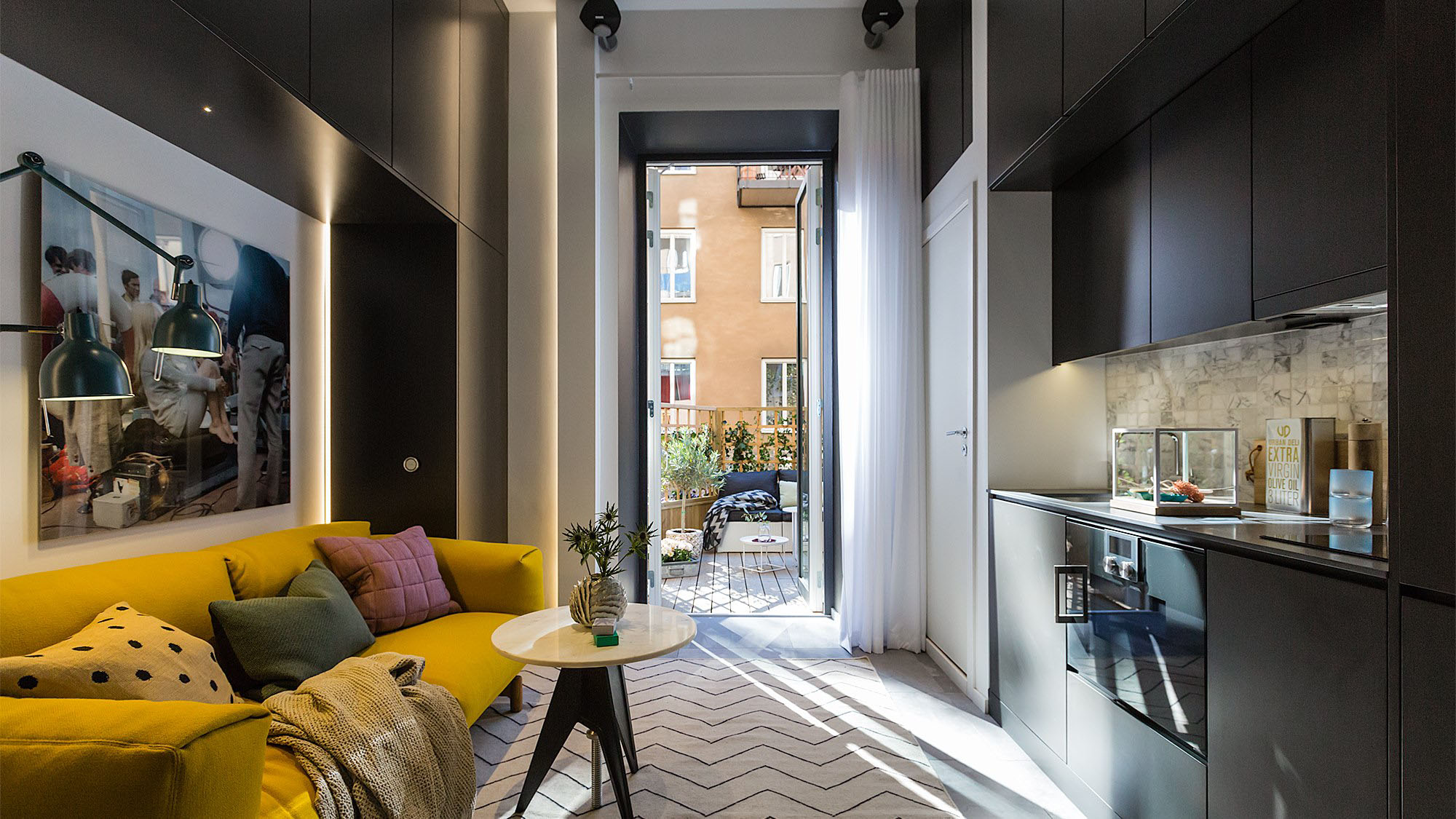 To make the most of your small space, create zones within the apartment. This can be done by using rugs, furniture, and other pieces to separate areas. For example, you can designate an area for sleeping, a workspace, and a living space. This will help you make the most of your studio apartment and create a more organized living area.
6. Let in Natural Light
One of the best ways to make a small studio apartment feel larger is to let in as much natural light as possible. Hang sheer curtains to soften the light and keep the room bright. You can also place mirrors near windows to reflect the light and make the room seem bigger.
7. Hang Wall Art
Hanging wall art is an easy way to make your studio apartment feel more like home. Choose art that reflects your personality and style. You can also hang pictures of family and friends to give the space a more personal touch.
8. Add Greenery
Adding plants to your apartment can not only make the space look more inviting, but it can help purify the air as well. Place some potted plants near windows to bring in a bit of nature and a breath of fresh air.
9. Install Built-In Storage
Built-in storage is a great way to maximize the space in your studio apartment. You can have shelves and cupboards installed to store items that are not in use. This will help keep your space clutter-free and organized.
10. Choose the Right Lighting
Lighting can make a huge difference in the look and feel of a space. Choose lighting fixtures that will brighten the room and make it look more spacious. You can also use lamps to create a cozy atmosphere and add a personal touch to the room.