A teak dining table with a glass top is a perfect blend of traditional and modern design elements. Teak wood has long been prized for its durability and beauty, while glass adds a touch of contemporary elegance. This combination creates a unique and stylish piece of furniture that can enhance any dining space. In this article, we will explore the features and benefits of a teak dining table with a glass top, as well as provide tips on how to care for and maintain this exquisite piece of furniture.
1. The Beauty of Teak Wood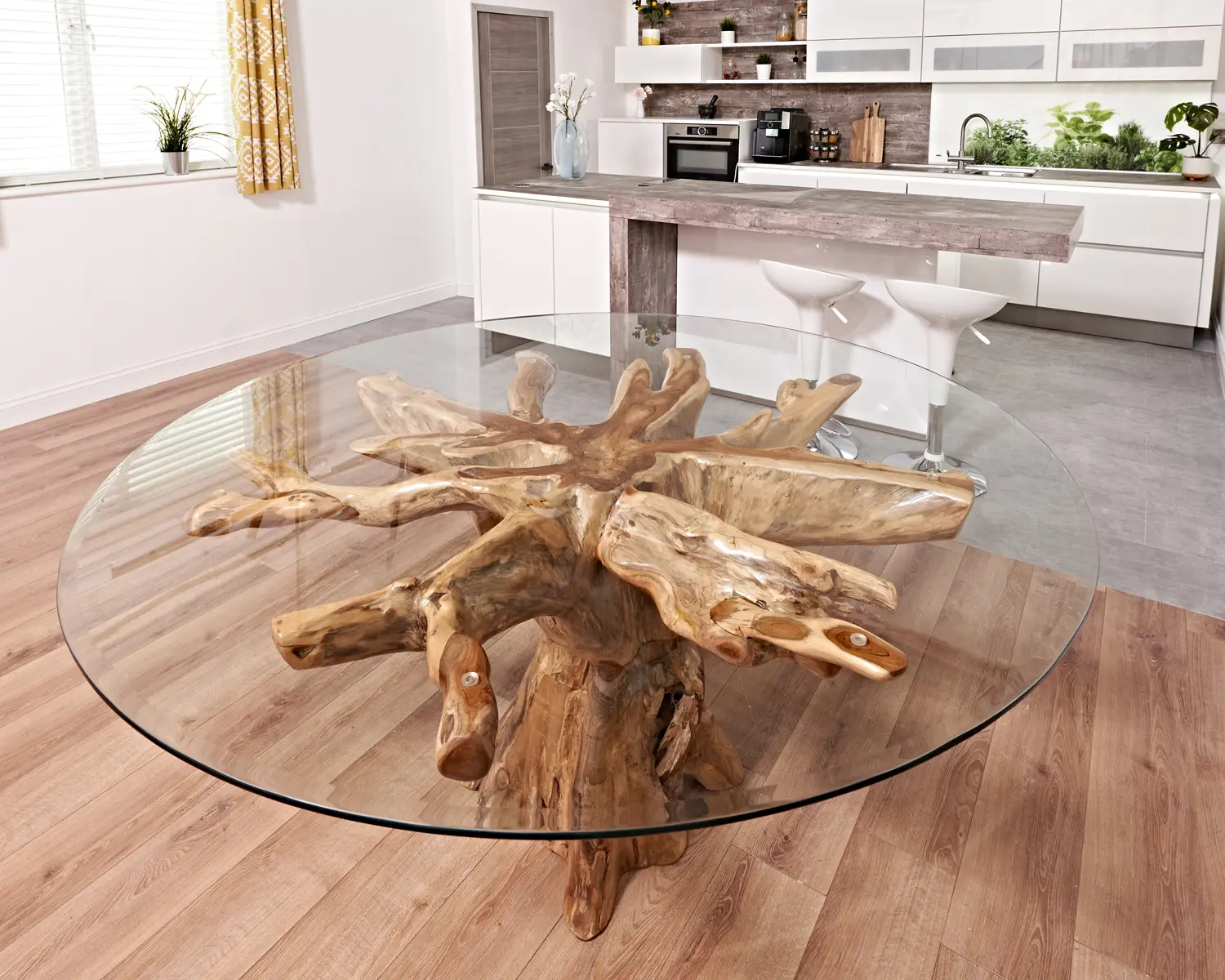 Teak wood is highly regarded for its natural beauty and rich color. It has a warm golden-brown hue that adds warmth and charm to any space. The unique grain patterns of teak wood are a result of its growth rings, making each piece of furniture truly one-of-a-kind. The natural oils present in teak wood make it resistant to rot, decay, and insect infestation, ensuring that your dining table will stand the test of time.
1.1 Sustainable and Environmentally Friendly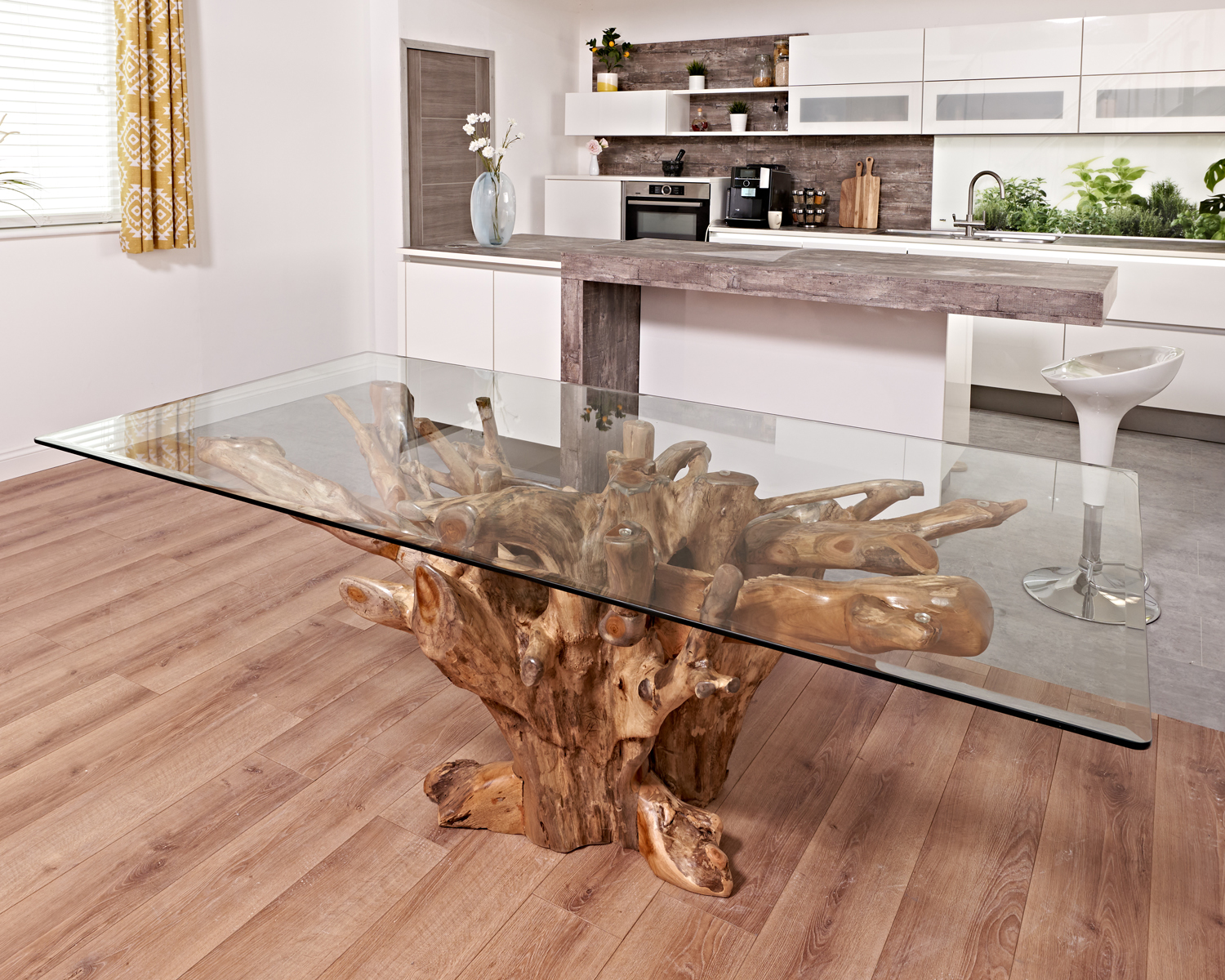 Teak wood is a sustainable choice for furniture as it is harvested from responsibly managed plantations. These plantations ensure the growth and regeneration of teak trees, making it an environmentally friendly option. Choosing a teak dining table with a glass top allows you to enjoy the beauty of teak wood while also supporting sustainable practices.
1.2 Versatility in Design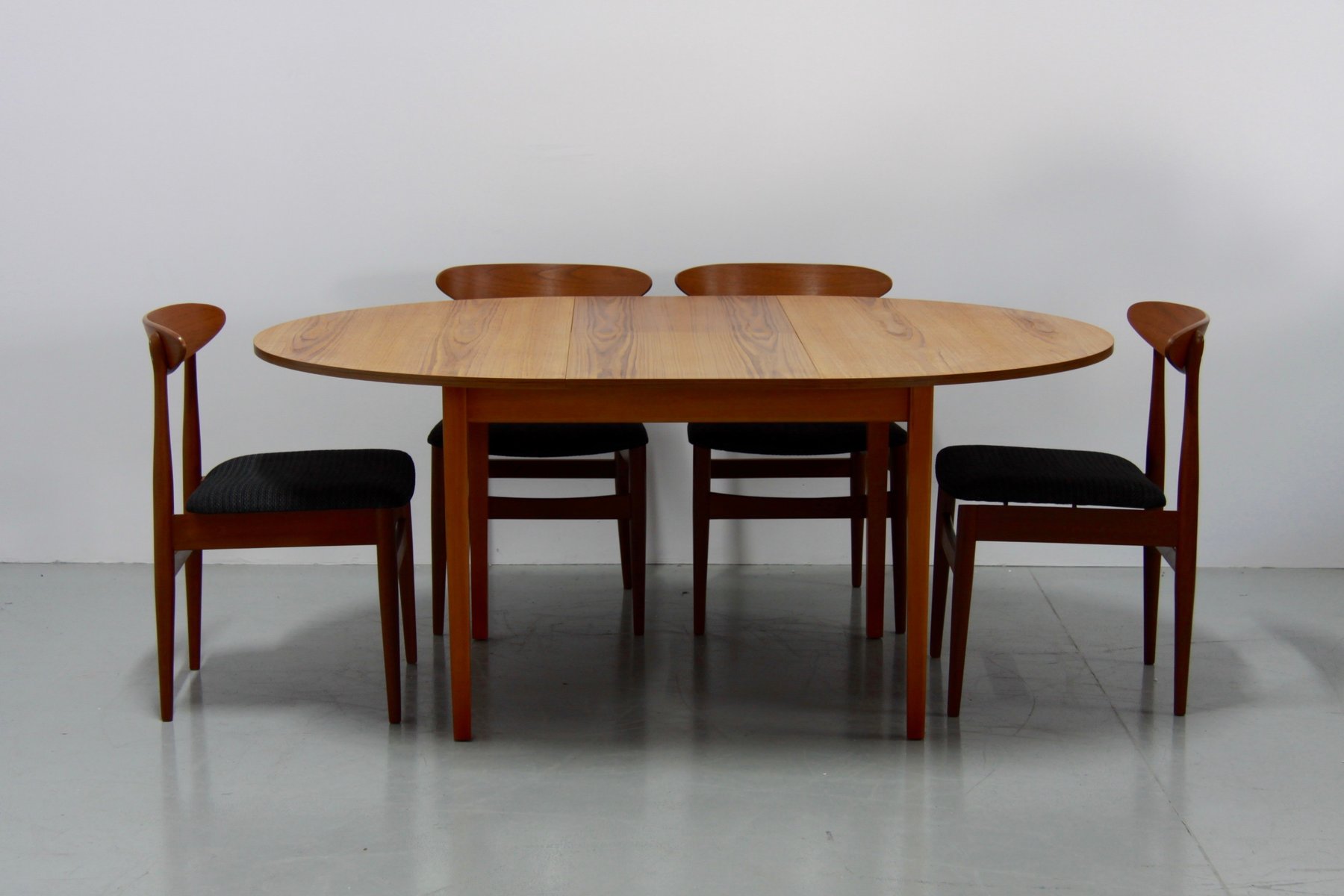 Teak wood can be easily crafted into various designs and styles, making it a versatile material for furniture. Whether you prefer a traditional, rustic look or a more contemporary and sleek design, a teak dining table with a glass top can complement any interior decor. The natural beauty of teak wood adds warmth to traditional spaces, while the glass top adds a touch of modernity.
2. The Elegance of Glass
Glass is a versatile material that brings elegance and sophistication to any piece of furniture. When combined with teak wood, it creates a striking contrast between the warm tones of wood and the transparent, reflective qualities of glass. A glass top on a teak dining table allows you to showcase the natural beauty of the wood while adding a touch of contemporary style.
2.1 Visual Lightness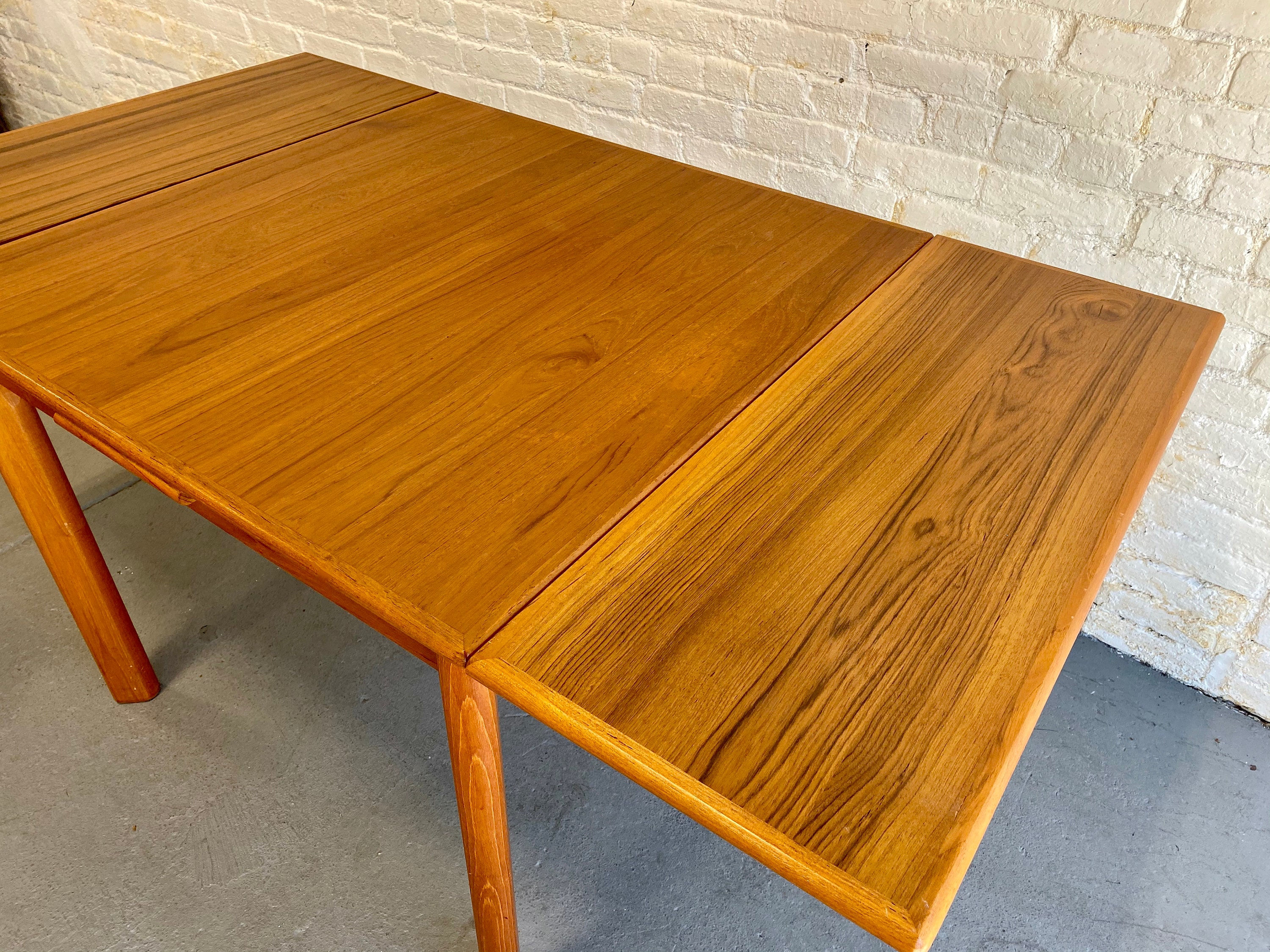 One of the main advantages of a glass top is its visual lightness. The transparent nature of glass creates an illusion of more space, making your dining area feel open and airy. This is especially beneficial for smaller dining spaces or rooms with limited natural light. The glass top allows light to pass through, creating a bright and inviting atmosphere.
2.2 Easy Maintenance
Glass is also easy to clean and maintain. Unlike wood, it does not require regular polishing or conditioning. Simply wipe the glass surface with a mild glass cleaner and a soft cloth to remove any fingerprints or smudges. This makes a teak dining table with a glass top a practical choice for those who value convenience and ease of maintenance.
3. Caring for Your Teak Dining Table with a Glass Top
To ensure the longevity and beauty of your teak dining table with a glass top, proper care and maintenance are essential. Here are some tips to keep your table looking its best:
Regularly dust the table with a soft cloth to remove any loose dirt or debris.
Wipe up spills immediately to prevent staining or damage to the wood or glass surface.
Avoid placing hot or cold items directly on the glass surface to prevent thermal shock.
Use coasters or placemats under glasses, plates, and other tableware to protect the glass top from scratches.
Apply a teak sealer or oil to the wooden parts of the table periodically to maintain its natural beauty and protect it from moisture.
Summary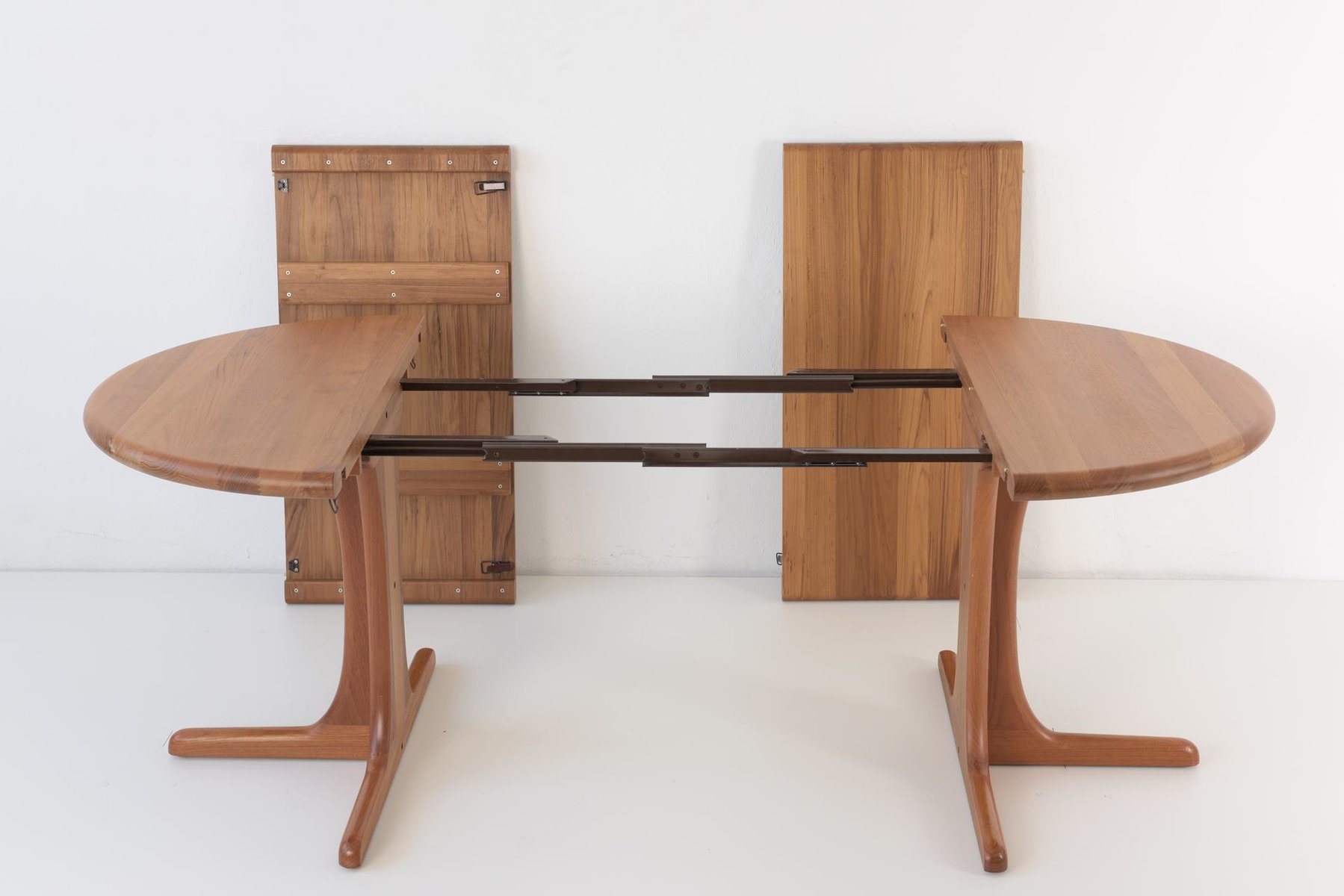 A teak dining table with a glass top combines the timeless beauty of teak wood with the sleek elegance of glass. The natural durability and warm tones of teak wood, along with the visual lightness and easy maintenance of glass, make this combination a perfect blend of traditional and modern design. Whether you prefer a classic or contemporary interior, a teak dining table with a glass top can enhance the beauty and functionality of your dining space. With proper care and maintenance, this exquisite piece of furniture will be enjoyed for years to come.
Gallery