The Return Of Retro: Mid Century Modern Decorating Tips
Introduction
Mid-century modern design has experienced a resurgence in popularity in recent years. This style, often referred to as "retro," is characterized by clean lines, organic shapes, and an emphasis on function. With its timeless appeal and ability to blend seamlessly with contemporary aesthetics, it's no wonder that mid-century modern decorating has become a favorite among homeowners and interior designers alike.
The Origins of Mid Century Modern Design
Mid-century modern design emerged in the mid-20th century, primarily in the United States, as a response to the excesses of the preceding Art Deco and Victorian styles. Influential designers such as Charles and Ray Eames, Eero Saarinen, and George Nelson sought to create a new aesthetic that embraced simplicity, functionality, and the use of innovative materials.
One of the key characteristics of mid-century modern design is the integration of indoor and outdoor spaces. Large windows, open floor plans, and the use of natural materials like wood and stone help create a sense of harmony between the interior and exterior of a home.
Key Elements of Mid Century Modern Design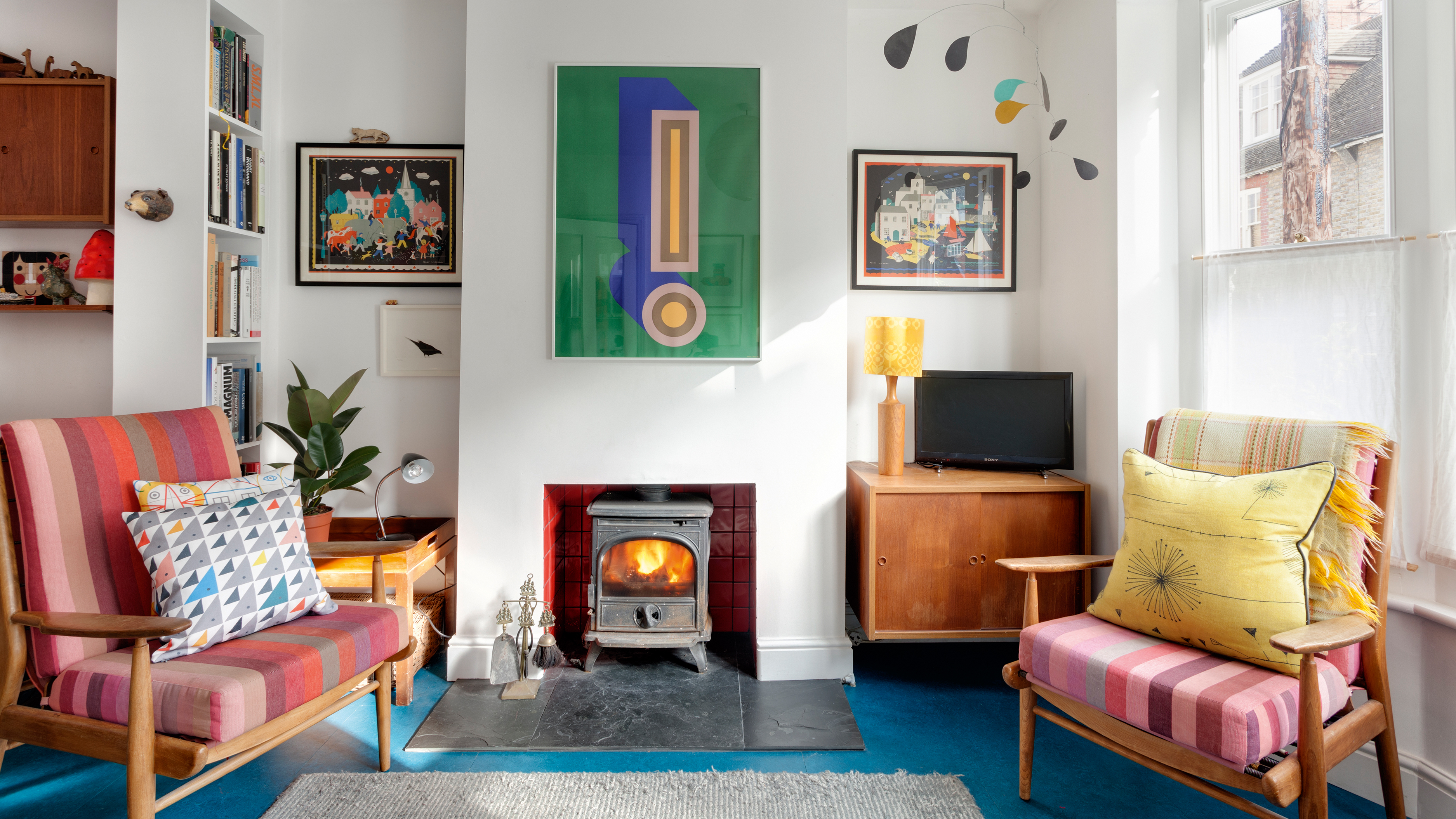 To achieve an authentic mid-century modern look, it's essential to understand the key elements that define this style. Here are some of the most important features to consider:
Clean Lines: Mid-century modern design is known for its clean, straight lines. Furniture pieces often have sleek, geometric shapes and minimal ornamentation.
Organic Shapes: While clean lines are prevalent, mid-century modern design also incorporates organic, curvilinear shapes. This juxtaposition of straight and curved lines creates a sense of balance and visual interest.
Functionality: Mid-century modern furniture was designed with function in mind. Pieces like the iconic Eames Lounge Chair are not only visually appealing but also comfortable and practical.
Use of Innovative Materials: Mid-century modern designers were pioneers in the use of new materials like fiberglass, plastic, and plywood. These materials allowed for the creation of unique and affordable furniture designs.
Bold Colors and Patterns: Mid-century modern interiors often feature vibrant colors and bold patterns. Popular color choices include mustard yellow, turquoise, and avocado green. Patterns like geometric prints and abstract shapes add visual interest to the space.
How to Incorporate Mid Century Modern Design in Your Home
If you're looking to bring the mid-century modern aesthetic into your home, here are some tips to help you get started:
1. Choose the Right Furniture
The furniture you select plays a crucial role in achieving a mid-century modern look. Look for pieces with clean lines, tapered legs, and organic shapes. Iconic mid-century modern furniture designs, such as the Eames Lounge Chair, the Noguchi Coffee Table, or the Barcelona Chair, can serve as statement pieces in your space.
Additionally, consider incorporating furniture made from natural materials like wood, leather, and metal. These materials were commonly used in mid-century modern design and add warmth and texture to the space.
2. Embrace Minimalism
Mid-century modern design is all about simplicity and minimalism. Avoid cluttering your space with unnecessary accessories or furniture. Instead, focus on creating a clean and uncluttered environment that allows the key design elements to shine.
Consider using wall-mounted shelves or cabinets to keep the floor space open. This not only enhances the minimalist aesthetic but also provides functional storage solutions.
3. Play with Colors and Patterns
Don't be afraid to incorporate bold colors and patterns into your mid-century modern design. Opt for vibrant hues like mustard yellow, teal, or orange for accent pieces or feature walls. Consider using wallpaper with geometric or abstract patterns to add visual interest to your space.
Remember to balance the use of colors and patterns with neutral elements to create a harmonious and balanced look. Use white or light-colored walls as a backdrop to let the colors and patterns stand out.
4. Pay Attention to Lighting
Lighting is an essential aspect of mid-century modern design. Look for pendant lights, floor lamps, or table lamps with clean lines and organic shapes. Sputnik chandeliers, with their futuristic design and multiple arms, are a popular choice for mid-century modern interiors.
Consider incorporating natural light as much as possible by using large windows or skylights. This helps create a connection with the outdoors and enhances the overall mid-century modern aesthetic.
5. Add Retro Accessories
To complete the mid-century modern look, consider adding retro accessories that reflect the era. Look for vintage-inspired artwork, ceramics, and decor items that embody the spirit of the mid-century. Incorporate items like sunburst mirrors, atomic clocks, or mid-century modern-inspired sculptures to add a touch of nostalgia to your space.
Remember to strike a balance between incorporating retro elements and maintaining a contemporary feel. The goal is to create a timeless and cohesive design that transcends specific eras.
The Timeless Appeal of Mid Century Modern Design
One of the reasons mid-century modern design has stood the test of time is its versatility. Its clean lines and functional approach to design allow it to seamlessly blend with various architectural styles and interior design aesthetics.
Whether you live in a modern urban loft, a suburban home, or a mid-century ranch, mid-century modern design can enhance the overall look and feel of your space. Its timeless appeal and ability to create a warm and inviting environment make it a popular choice for homeowners and interior designers alike.
Summary
Mid-century modern design is experiencing a resurgence in popularity due to its timeless appeal and ability to blend seamlessly with contemporary aesthetics. Key elements of this design style include clean lines, organic shapes, functionality, innovative materials, and bold colors and patterns. To incorporate mid-century modern design in your home, choose the right furniture, embrace minimalism, play with colors and patterns, pay attention to lighting, and add retro accessories. By following these tips, you can create a mid-century modern-inspired space that reflects your personal style and captures the essence of this iconic design era.