The Ultimate Guide To Buying A Bedroom Storage Bench
Introduction
A bedroom storage bench is a versatile and practical piece of furniture that can enhance the functionality and style of any bedroom. It offers a convenient storage solution while also adding a touch of elegance to the room. Whether you need extra seating, a place to store blankets and pillows, or a decorative accent, a bedroom storage bench can fulfill all these purposes and more.
Benefits of a Bedroom Storage Bench
A bedroom storage bench offers several benefits that make it a worthwhile addition to your bedroom. Here are some key advantages:
Extra Storage: One of the main benefits of a bedroom storage bench is the additional storage space it provides. You can store extra blankets, pillows, bed linens, or even clothing items neatly inside the bench, keeping your bedroom clutter-free.
Seating: A storage bench also serves as a comfortable seating option. It can be placed at the foot of the bed or in a corner, providing a convenient spot to sit while putting on shoes or getting ready for the day.
Style and Decor: Bedroom storage benches come in a variety of designs, materials, and finishes, allowing you to choose one that complements your bedroom decor. They can add a touch of elegance, warmth, or modernity to the space, depending on your preference.
Functionality: In addition to storage and seating, many bedroom storage benches offer additional features like built-in shelves, drawers, or compartments. These added functionalities can further enhance the usefulness of the bench in your bedroom.
Factors to Consider When Buying a Bedroom Storage Bench
Before purchasing a bedroom storage bench, there are several important factors to consider. These factors will help you choose the right bench that meets your needs and fits well within your bedroom space. Here are some key considerations:
1. Size and Dimensions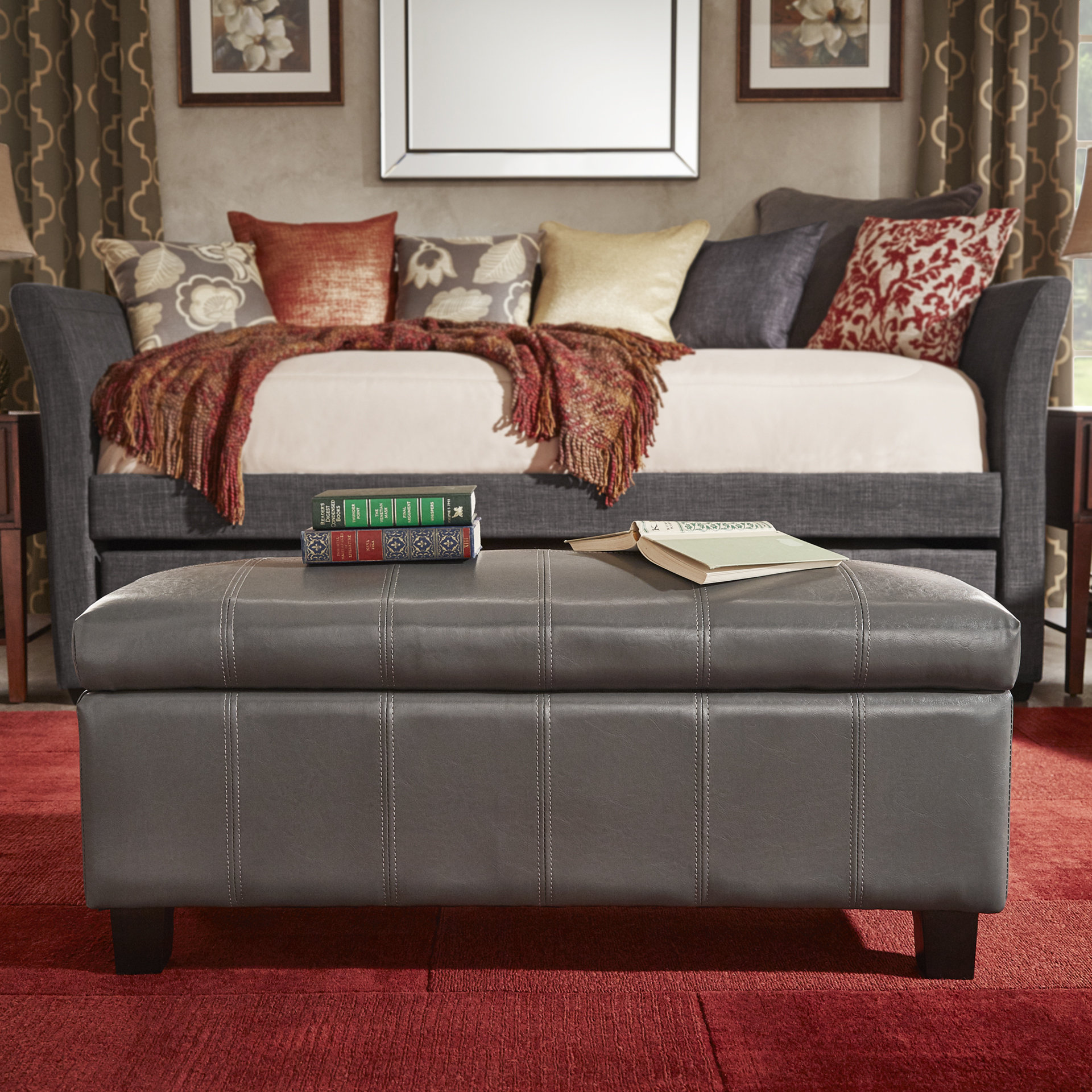 The size and dimensions of the bedroom storage bench are crucial factors to consider. Measure the available space in your bedroom to ensure that the bench fits comfortably without overwhelming the room. Consider the length, width, and height of the bench, keeping in mind the scale of your bedroom furniture.
2. Storage Capacity
Determine the amount of storage space you require. Consider what items you plan to store in the bench and choose a size that can accommodate them. Some benches offer more storage capacity than others, so make sure to check the dimensions and internal storage compartments.
3. Material and Durability
The material and durability of the bedroom storage bench are important factors to consider. Common materials include wood, upholstered fabric, leather, or a combination of materials. Each material has its own unique look and feel, so choose one that matches your bedroom decor and personal style. Additionally, consider the durability and longevity of the bench, especially if you plan to use it daily.
4. Style and Design
Consider the overall style and design of your bedroom when choosing a storage bench. There are various design options available, from traditional to modern, rustic to contemporary. Select a style that complements your existing furniture and enhances the overall aesthetic of the room.
5. Comfort
If you plan to use the storage bench for seating, consider the comfort level. Look for benches with padded seats or cushions for added comfort. Additionally, check the height and depth of the bench to ensure it provides adequate support and seating space.
6. Budget
Set a budget for your bedroom storage bench to narrow down your options. Consider the quality, materials used, and additional features when determining a suitable price range. Remember to balance your budget with the desired features and durability of the bench.
Choosing the Right Bedroom Storage Bench for Your Needs
Once you have considered the factors mentioned above, it's time to choose the perfect bedroom storage bench for your needs. Here are some additional tips to help you make the right decision:
1. Research and Compare
Do thorough research and compare different brands, styles, and prices. Read customer reviews and ratings to get a better understanding of the quality and durability of the bench. Look for reputable retailers or online stores that offer a wide range of options.
2. Test for Quality
If possible, visit a physical store and test the quality of the bedroom storage bench. Sit on it, open the storage compartments, and examine the construction. Ensure that the bench is sturdy and well-made to withstand regular use.
3. Consider Versatility
Think about the versatility of the storage bench. Will it fit well in other rooms if you decide to rearrange your furniture? Can it serve multiple purposes in addition to storage, such as acting as a coffee table or extra seating in the living room?
4. Maintenance and Cleaning
Consider the maintenance and cleaning requirements of the storage bench. Some materials may require regular dusting, vacuuming, or spot cleaning. Choose a bench that is easy to maintain and keep clean.
5. Warranty and Return Policy
Check the warranty and return policy of the storage bench before making a purchase. A good warranty ensures that you are protected against any manufacturing defects or damages. Familiarize yourself with the return policy in case you need to return or exchange the bench.
Conclusion
A bedroom storage bench is a valuable addition to any bedroom, providing extra storage space, seating, and style. By considering factors such as size, storage capacity, material, style, and comfort, you can find the perfect bench that meets your needs and enhances the overall aesthetic of your bedroom. Remember to research, compare, and test the quality before making a final decision. With the right bedroom storage bench, you can transform your bedroom into a more organized and functional space.