The process of decorating your home can be an exciting and creative endeavor. However, it can also be an expensive one. Many people believe that in order to achieve a beautiful and stylish home decor, you need to spend a fortune. Thankfully, this is not true. With a little bit of creativity and resourcefulness, you can find amazing home decor items that are not only budget-friendly but also stylish and unique. In this article, we will explore some top home decor finds under $50 that will help you create a beautiful space without breaking the bank.
1. Thrift Stores and Flea Markets
One of the best places to find affordable home decor items is at thrift stores and flea markets. These places are treasure troves of unique and interesting pieces that can add character to your home. From vintage furniture to antique accessories, you can find a wide variety of items that are both affordable and stylish.
Visit local thrift stores and flea markets in your area and explore what they have to offer.
Keep an open mind and think creatively. Look for items that can be repurposed or transformed to fit your style.
Don't be afraid to negotiate prices. Most thrift stores and flea market vendors are open to bargaining.
2. Online Marketplaces
In today's digital age, online marketplaces have become a popular destination for finding affordable home decor items. Platforms like Etsy, eBay, and Amazon offer a wide range of products at various price points. Here are some tips for finding the best deals:
Search using specific keywords to narrow down your options. For example, if you're looking for a vintage mirror, try searching for "vintage mirror under $50".
Read product descriptions and customer reviews to ensure the quality and authenticity of the item.
Take advantage of filters and sorting options to find the best deals and compare prices.
3. DIY Projects
One of the most cost-effective ways to decorate your home is by taking on do-it-yourself (DIY) projects. Not only will you save money, but you will also have the satisfaction of creating something unique and personalized. Here are some DIY ideas:
Create your own artwork by painting or drawing on canvas. You don't have to be a professional artist to create something beautiful.
Repurpose old furniture by giving it a fresh coat of paint or reupholstering it with new fabric.
Make your own decorative pillows by sewing or using fabric glue.
There are countless DIY projects available online, so find inspiration and get creative!
4. Discount Stores
Discount stores are another great option for finding affordable home decor items. Stores like HomeGoods, Marshalls, and TJ Maxx offer a wide range of stylish and affordable products. Here are some tips for shopping at discount stores:
Visit the stores regularly as new inventory arrives frequently.
Check the clearance and sale sections for even better deals.
Take measurements of your space before shopping to ensure that the items you purchase will fit.
5. Seasonal Sales and Clearance Events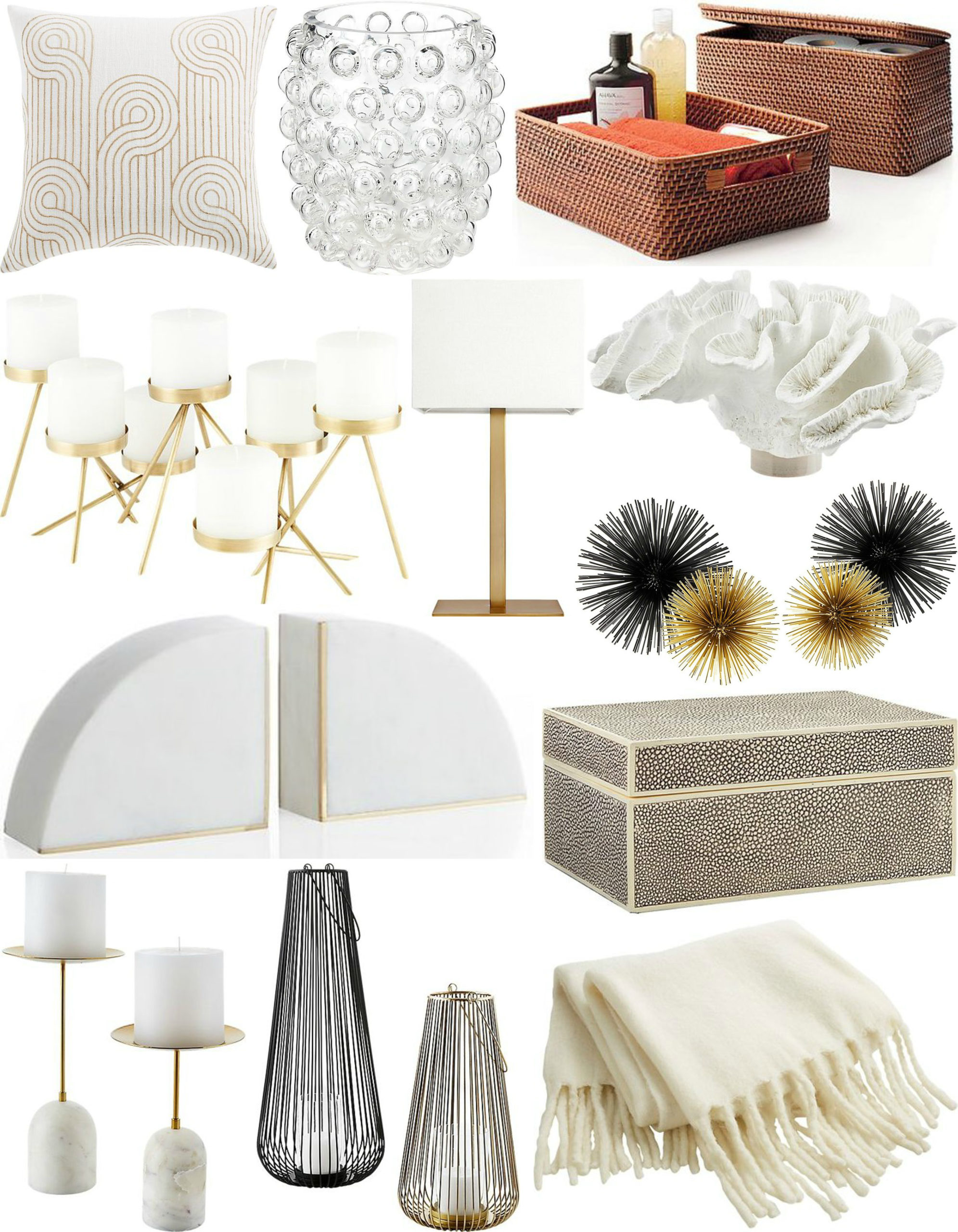 Keep an eye out for seasonal sales and clearance events at your favorite home decor stores. These events often offer significant discounts on a wide range of items. Here are some events to look out for:
Black Friday and Cyber Monday sales
End-of-season clearance events
Annual warehouse sales
By planning your purchases around these events, you can score major savings on home decor items.
Summary
Creating a stylish and beautiful home doesn't have to cost a fortune. By being resourceful and thinking outside the box, you can find amazing home decor items under $50. Explore thrift stores and flea markets, browse online marketplaces, take on DIY projects, shop at discount stores, and take advantage of seasonal sales and clearance events. With these tips in mind, you can transform your home without breaking the bank.