Introduction
Tiles have been used for centuries as a versatile and durable material for various applications, from flooring to walls and even decorative accents. Beyond their functional benefits, tiles also offer endless possibilities for creating unique patterns, textures, and designs. In this article, we will delve into the world of tile trials, exploring the myriad of options available and their applications in different settings. Whether you are considering a renovation or simply seeking inspiration, this article will provide valuable insights into the fascinating world of tiles.
The Power of Patterns
Patterns play a crucial role in the aesthetic appeal of tiles. They can transform a plain surface into a visually striking masterpiece. Let's explore some popular tile patterns:
Herringbone Pattern
The herringbone pattern is a classic tile layout that adds a touch of elegance and sophistication to any space. The tiles are arranged in a zigzag pattern, resembling the bones of a fish. This pattern works well with both traditional and contemporary designs, making it a versatile choice for various applications.
Chevron Pattern
The chevron pattern is similar to the herringbone pattern but creates a more continuous and seamless look. The tiles are cut at an angle to form a V shape when laid out. This pattern adds a sense of movement and can make a space appear more dynamic and modern.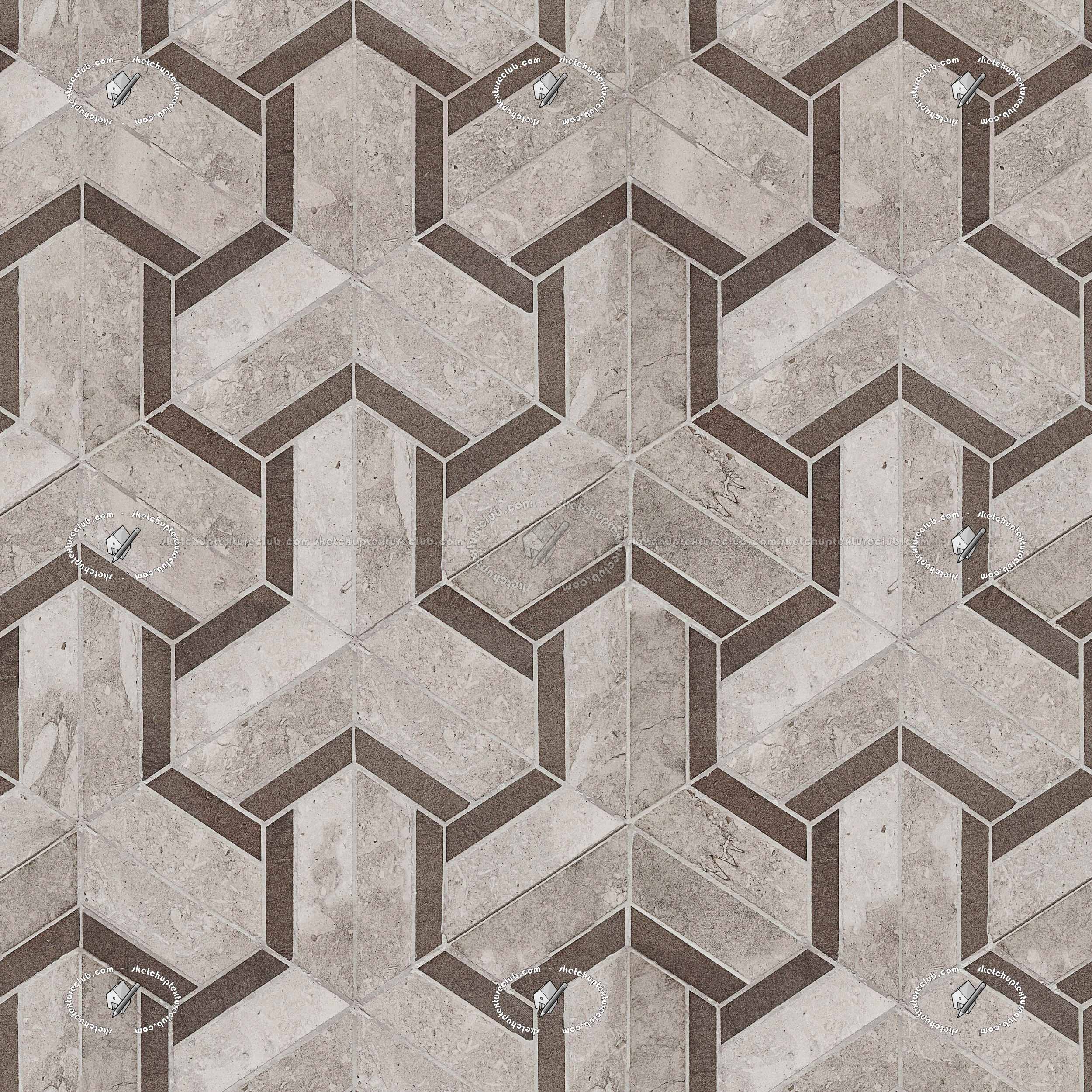 Basketweave Pattern
The basketweave pattern is a timeless design that mimics the interwoven appearance of a woven basket. It involves alternating rectangular and square tiles to create a visually appealing grid-like pattern. This pattern adds texture and depth to any surface, making it a popular choice for bathrooms and kitchens.
Can be used on both floors and walls
Creates a visually interesting focal point
Works well with both modern and traditional designs
Exploring Textures
Textures can significantly enhance the visual impact of tiles, adding depth and dimension to any space. Let's explore some popular tile textures:
Smooth and Glossy
Smooth and glossy tiles are a classic choice for many applications. They reflect light, creating a sense of brightness and spaciousness. These tiles are easy to clean and maintain, making them an excellent option for high-traffic areas such as kitchens and bathrooms.
Matte
Matte tiles offer a more muted and understated look compared to their glossy counterparts. They have a non-reflective surface that adds a touch of sophistication to any space. Matte tiles are less prone to showing scratches and smudges, making them a popular choice for floors and walls in both residential and commercial settings.
Textured
Textured tiles feature raised patterns or designs on their surface, adding a tactile element to the space. These tiles not only provide visual interest but also offer slip resistance, making them ideal for areas prone to moisture, such as bathrooms and pool decks.
Texture adds depth and visual interest
Textured tiles can provide slip resistance
Glossy tiles reflect light and create a sense of brightness
Applications of Tiles
Tiles are incredibly versatile and can be used in a wide range of applications. Let's explore some popular uses of tiles:
Flooring
Tiles are a popular choice for flooring due to their durability and ease of maintenance. They are available in various materials, such as ceramic, porcelain, and natural stone, each offering unique characteristics and aesthetics. Tiles can withstand heavy foot traffic and are resistant to stains, making them suitable for both residential and commercial spaces.
Walls
Using tiles on walls can instantly transform a space and add personality. From kitchens to bathrooms and living areas, tiles offer a wide range of design options. They can be used as a full wall covering or as accents to create focal points. With the right choice of patterns and textures, tiles can elevate the aesthetic appeal of any room.
Backsplashes
A tile backsplash is a practical and stylish addition to any kitchen or bathroom. It protects the wall from splashes and stains while adding a decorative element. Tiles offer endless possibilities for backsplash designs, allowing homeowners to create a unique and personalized space.
Decorative Accents
Tiles can also be used as decorative accents to enhance the overall design of a space. Whether it's a mosaic mural, a border, or a medallion, these intricate tile designs can add a touch of artistry and elegance to any room.
The Future of Tiles
The world of tiles is constantly evolving, with new technologies and materials pushing the boundaries of design possibilities. Here are some exciting trends that are shaping the future of tiles:
Digital Printing
Digital printing technology has revolutionized the tile industry, allowing for intricate and realistic designs. With this technology, tiles can replicate the look of natural materials, such as wood and stone, with remarkable accuracy. This opens up endless design possibilities for homeowners and designers.
Large Format Tiles
Large format tiles are gaining popularity in both residential and commercial spaces. These oversized tiles create a seamless and sleek look, reducing the number of grout lines and giving the illusion of a larger space. They are also easier to clean and maintain, making them a practical choice for busy environments.
Eco-Friendly Materials
As sustainability becomes increasingly important, eco-friendly tile materials are gaining traction. Recycled glass, reclaimed wood, and natural stone are just a few examples of environmentally friendly options available. These materials not only reduce the environmental impact but also add a unique and natural touch to any space.
Summary
Tiles offer endless possibilities for creating stunning patterns, textures, and designs. From classic herringbone patterns to sleek matte tiles, there is a style to suit every taste and application. Tiles can be used on floors, walls, and backsplashes, adding both functionality and aesthetic appeal to any space. With advancements in technology, the future of tiles looks promising, with digital printing and eco-friendly materials leading the way. Whether you are renovating your home or simply seeking inspiration, exploring the world of tiles is sure to ignite your creativity and transform your space into a work of art.