Unique Living Room Decorating Ideas: Make It Your Own Haven
Are you looking for ways to make your living room stand out? If so, you've come to the right place. Decorating your living room can be a daunting task, but with a few tips, it can be easy and fun. From wall art to furniture, there are plenty of unique living room decorating ideas that will help you create a space that is truly your own.
Choose a Focal Point
A great way to create a focal point in your living room is to choose a statement piece of furniture. This could be a large, colorful armchair, an oversized sofa, or even a unique coffee table. By picking out a feature piece, you'll be able to build the rest of the room around it.
Bring in Color
When it comes to decorating your living room, don't be afraid to play around with color. Whether you go for bold hues or subtle pastels, adding color to your space can make it feel more inviting and unique. Try adding colorful pillows, rugs, and curtains to your living room to really bring out your unique style.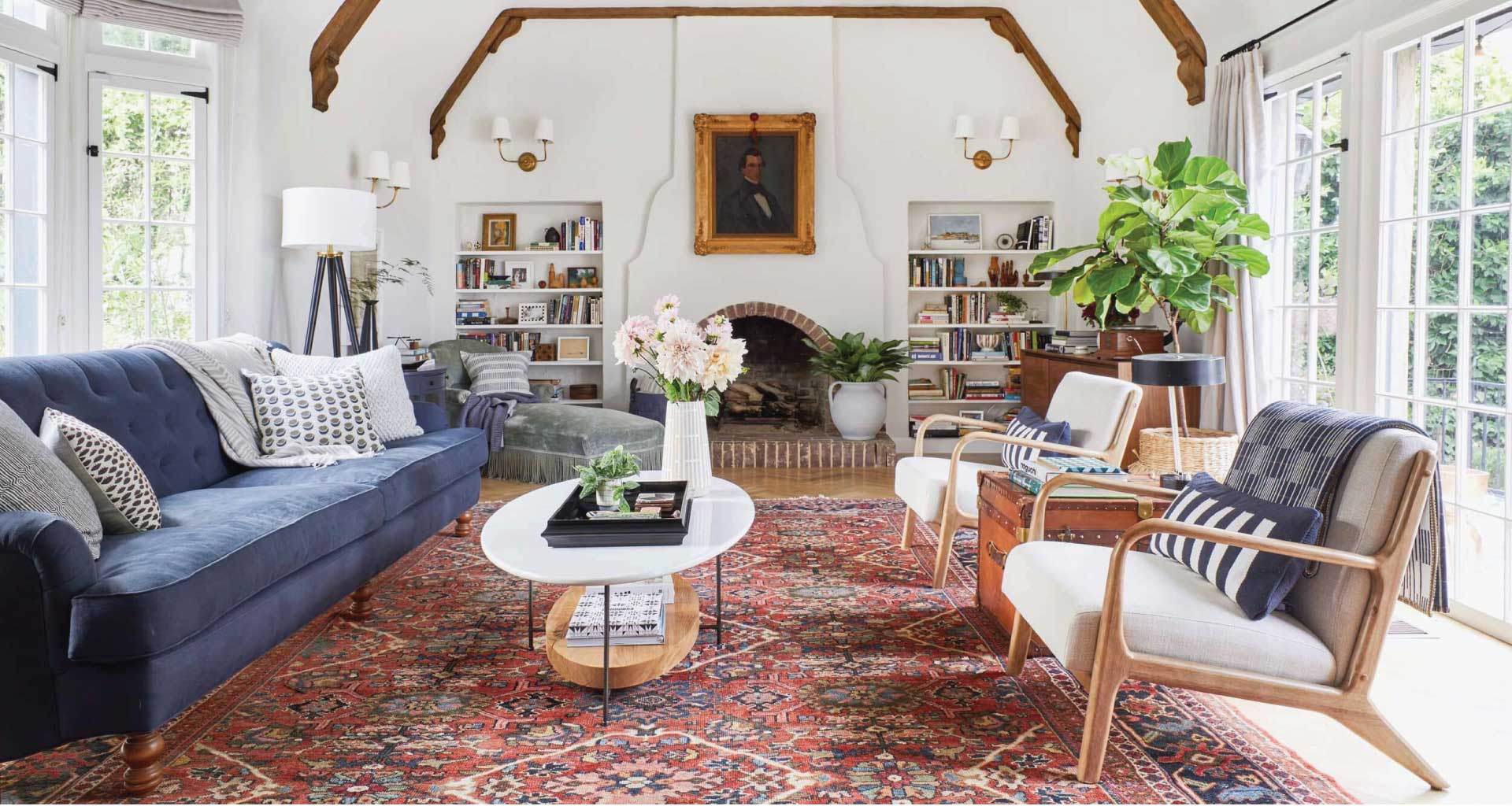 Choose Interesting Artwork
Artwork is a great way to add personality to your living room. Choose pieces that reflect your style and interests, and don't be afraid to mix and match different styles and sizes. If you're not sure where to start, try picking out a few pieces from a local art gallery or online art store.
Mix and Match Furniture
When decorating your living room, you don't have to stick to one style of furniture. Mix and match different pieces to create an eclectic and unique look. Try pairing an antique chair with a modern sofa, or a wooden table with a metal sideboard. The possibilities are endless.
Incorporate Plants
Plants are a great way to bring life into your living room. Not only do they look great, but they can also help purify the air in your home. Choose a few plants that will thrive in your space, and don't forget to water them regularly.
Lighting Is Key
Lighting is an essential part of living room decorating. Choose a few statement light fixtures that will illuminate your space and create a warm and inviting atmosphere. You can also use floor lamps to add a cozy feel to the room.
Include Personal Touches
When decorating your living room, don't forget to add personal touches. Whether it's a collection of family photos or a piece of art that you've created yourself, these pieces will make your living room feel like home.
Organize the Space
When it comes to living room decorating, organization is key. Make sure to store away any clutter and keep your space neat and tidy. This will help create a calm and relaxing atmosphere in your living room.
Choose Comfortable Furniture
When decorating your living room, don't forget to choose pieces of furniture that are comfortable. After all, it's a place where you want to relax and unwind. Make sure to choose pieces that are both stylish and comfortable.
Have Fun
Above all, don't forget to have fun when decorating your living room. It's a place where you can express your unique style, so don't be afraid to experiment and go for something different. With a few simple tips, you'll be able to create a living room that is truly your own.