When it comes to creating an inviting and stylish outdoor space, furniture plays a crucial role. Whether you have a sprawling garden, a cozy balcony, or a small patio, choosing the right furniture can transform your outdoor space into a true oasis. And when it comes to premium outdoor furniture, teak is a material that stands out.
Why Choose Teak Furniture?
Teak has been prized for centuries for its exceptional durability and natural beauty. The wood is sourced from the Tectona grandis tree, which is native to Southeast Asia. Teak furniture is highly sought after for its unique properties that make it perfect for outdoor use:
Weather Resistance: Teak is naturally resistant to the elements, making it ideal for outdoor furniture. It can withstand rain, sun exposure, and temperature fluctuations without warping or cracking.
Longevity: Teak is known for its longevity, often lasting for decades with minimal maintenance. Its natural oils and dense grain structure make it highly resistant to rot, decay, and insect damage.
Low Maintenance: Teak requires very little maintenance to keep it looking its best. Regular cleaning and occasional oiling are usually sufficient to maintain its natural color and prevent it from weathering to a silvery gray patina.
Timeless Beauty: Teak furniture exudes timeless beauty and elegance. Its warm golden color and rich grain patterns add a touch of sophistication to any outdoor setting.
Investing in Quality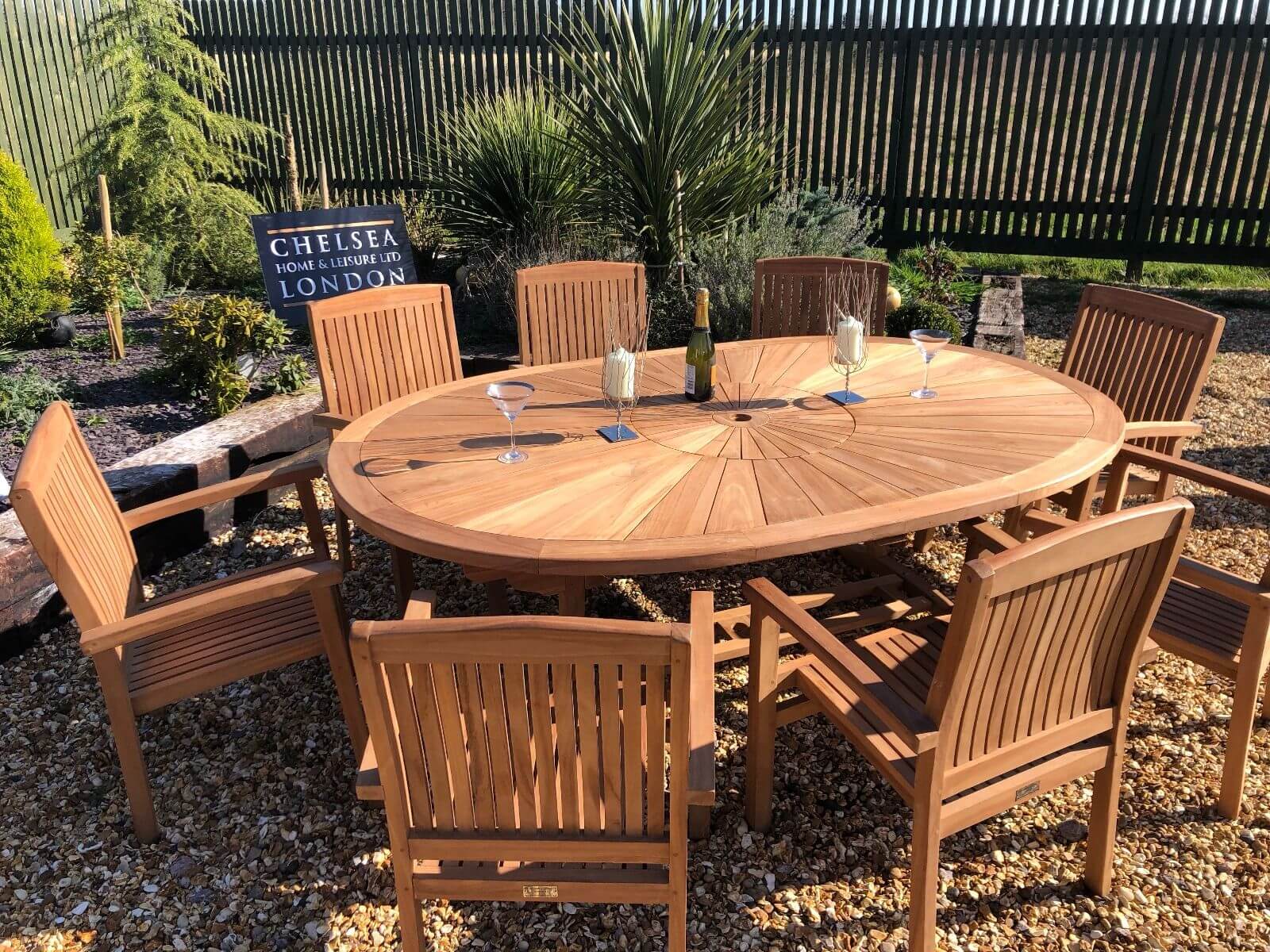 When shopping for teak furniture, it's important to invest in quality pieces that will truly enhance your outdoor space. Here are a few key factors to consider:
Grade of Teak: The highest quality teak is Grade A, which is taken from the heartwood of mature teak trees. Grade B and Grade C teak, derived from younger trees or sapwood, are less expensive but may not offer the same durability or beauty.
Construction: Look for furniture that is well-constructed using traditional joinery techniques such as mortise and tenon or dowel joints. Avoid furniture held together with nails or staples, as they may not withstand the test of time.
Finishing: Check if the furniture has been kiln-dried and finely sanded. Kiln-drying helps to remove moisture from the wood, reducing the risk of warping or cracking. Finely sanded surfaces ensure a smooth and comfortable seating experience.
Styling Your Outdoor Space
Teak furniture is incredibly versatile and can complement a wide range of outdoor aesthetics. Whether your style is modern, rustic, or traditional, teak furniture can be incorporated seamlessly:
Modern Minimalism: Teak's clean lines and simple design make it a perfect match for modern outdoor spaces. Pair teak dining tables and chairs with sleek, minimalist accessories for a contemporary look.
Rustic Charm: Embrace the natural beauty of teak by opting for furniture with a more rustic finish. Add cozy cushions and throws to create a warm and inviting atmosphere.
Traditional Elegance: Teak's timeless appeal makes it a classic choice for traditional outdoor spaces. Pair it with lush greenery, ornate planters, and elegant lighting for a sophisticated look.
Gallery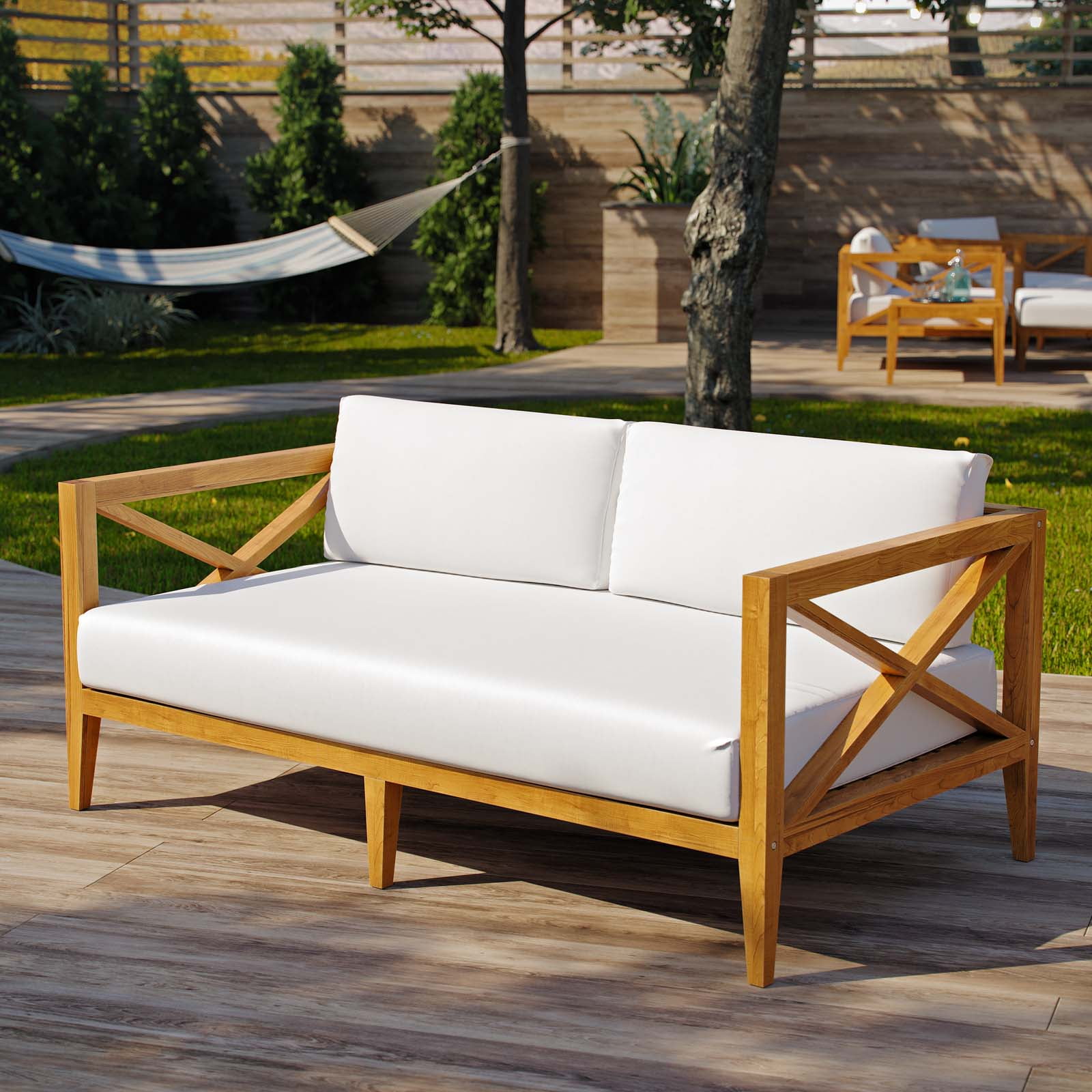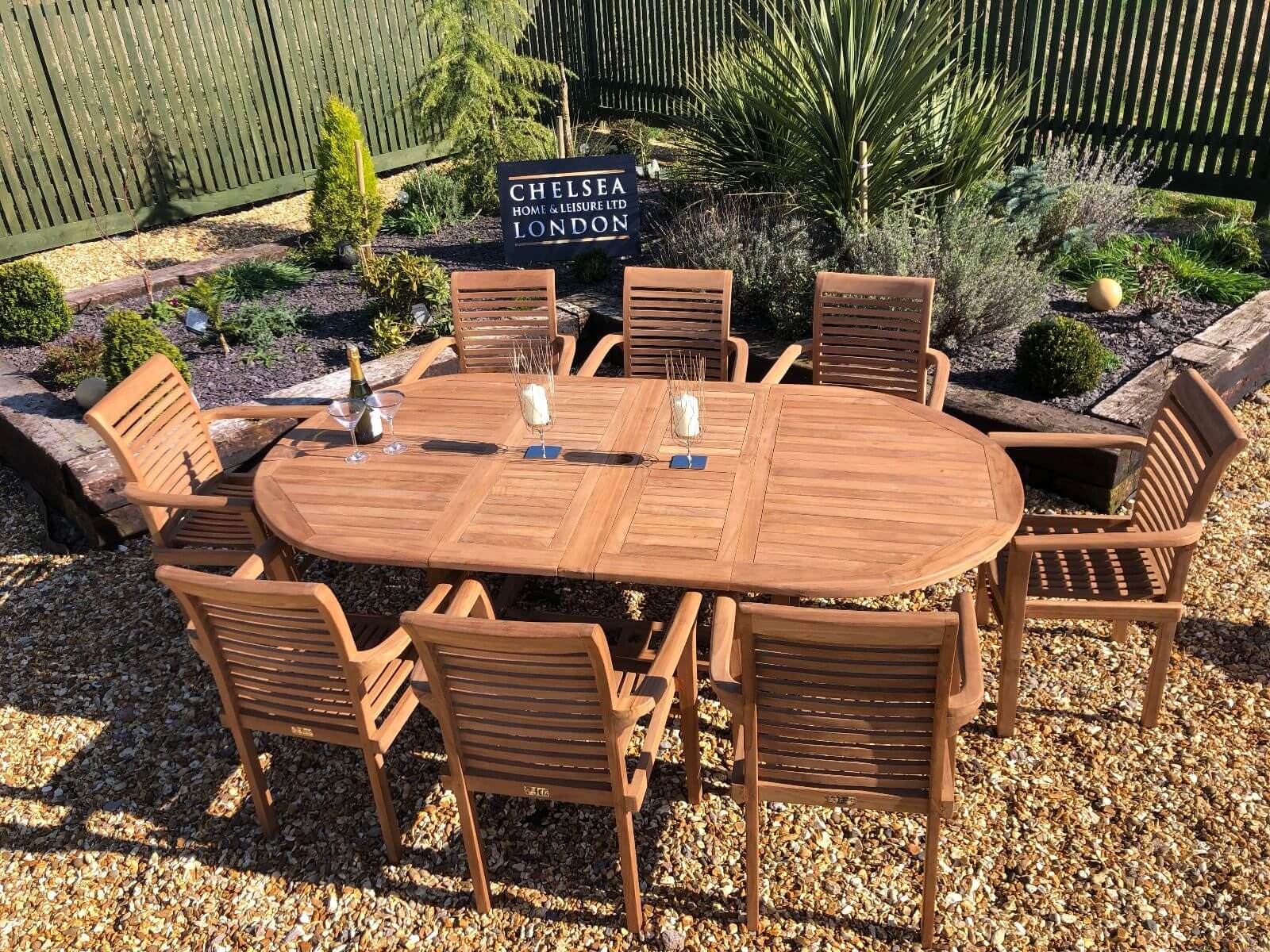 Conclusion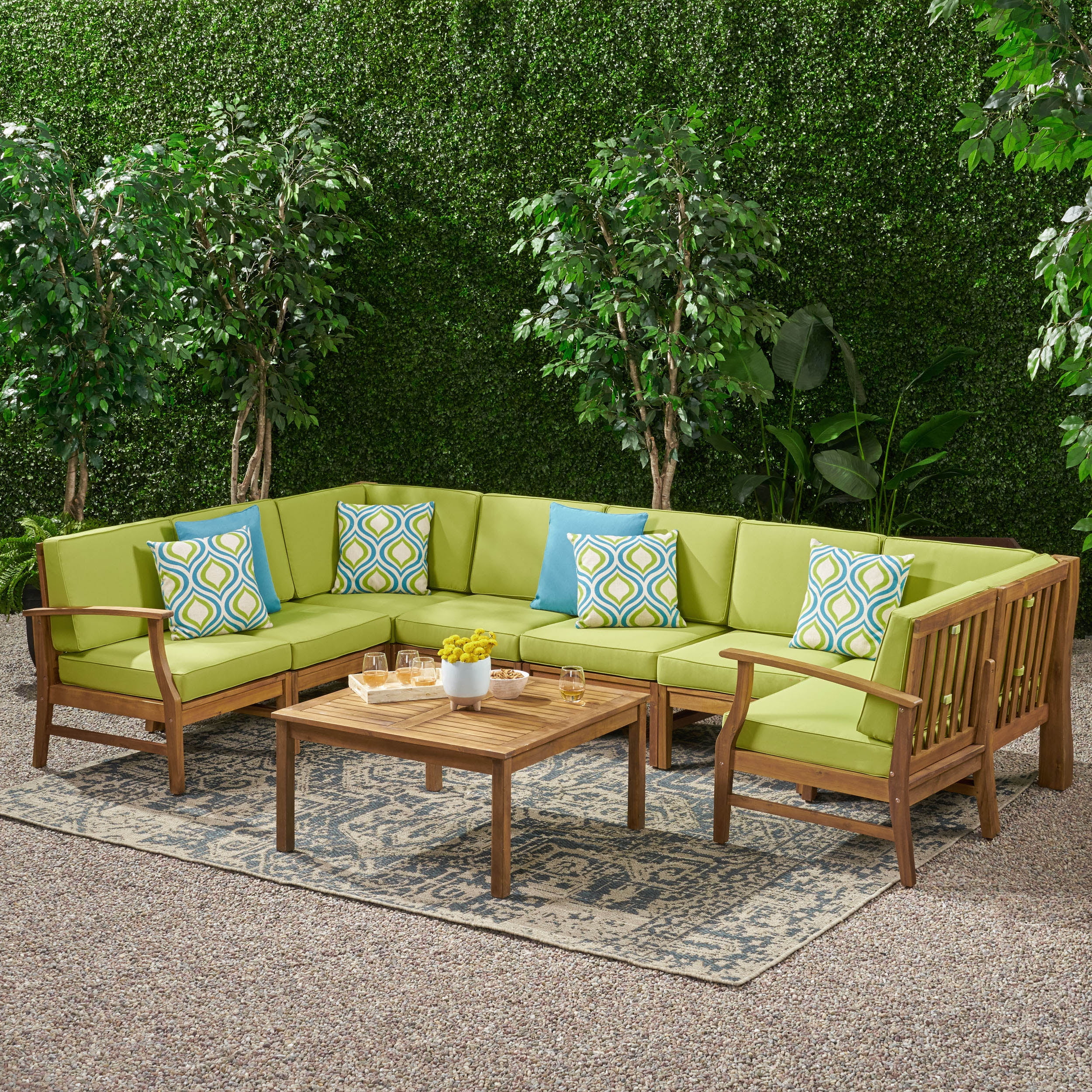 Upgrade your outdoor space with premium teak furniture to create a luxurious and inviting retreat. With its exceptional durability, low maintenance requirements, and timeless beauty, teak furniture is a wise investment. Remember to choose quality pieces that are constructed using the finest teak and traditional joinery techniques. Whether you prefer a modern, rustic, or traditional style, teak furniture can effortlessly elevate your outdoor space and provide years of enjoyment.