Teak wood is one of the most sought-after materials in the world of furniture. Its durability, beauty, and versatility make it a popular choice among both homeowners and furniture manufacturers. With its rich history and numerous advantages, teak has become a staple in the furniture industry. In this article, we will explore the various uses of teak in furniture and delve into the reasons why it remains a top choice for many.
The History of Teak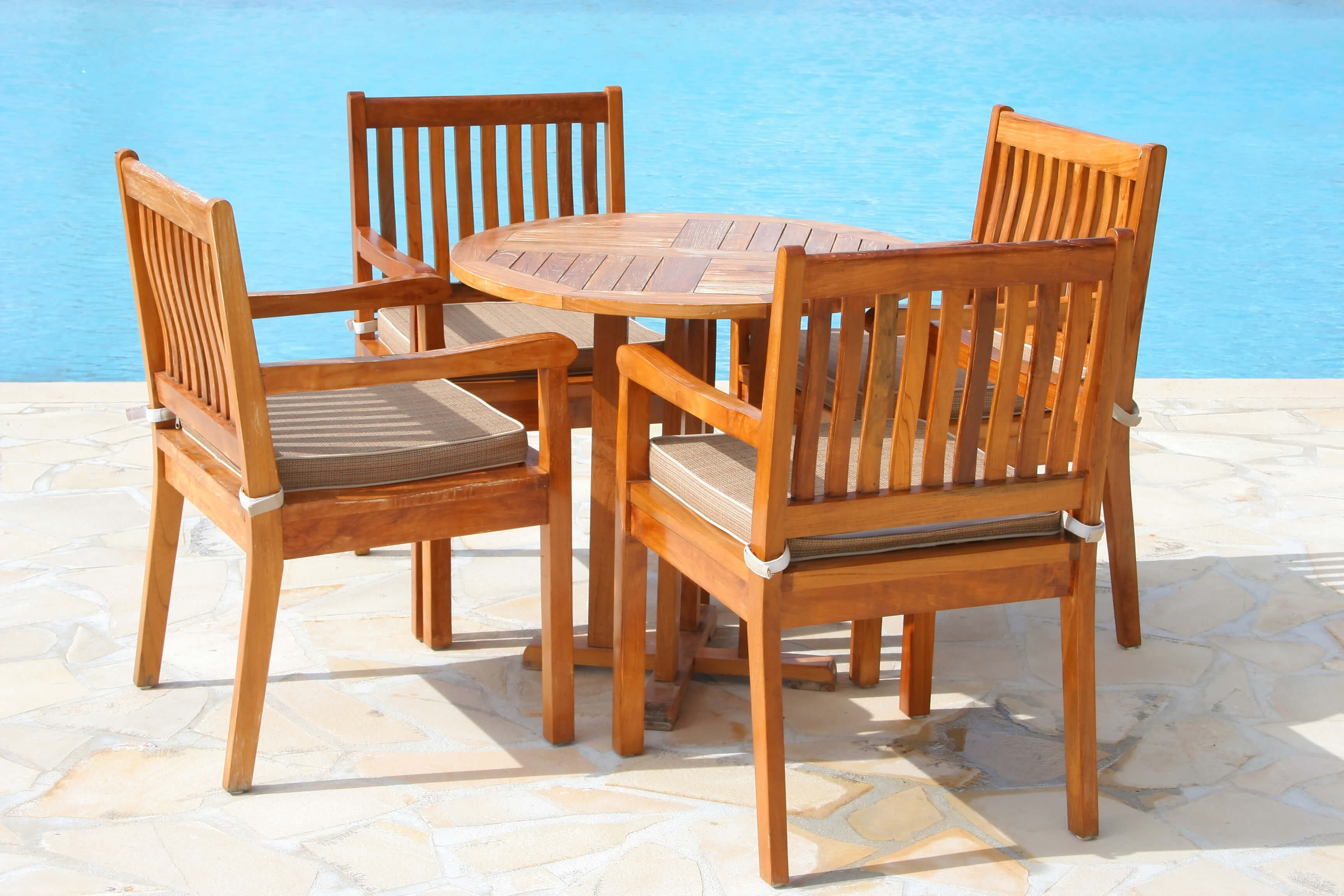 Teak wood has a long and illustrious history that dates back thousands of years. Originating from Southeast Asia, specifically from countries like Burma, Thailand, and India, teak has been used for centuries in shipbuilding, construction, and furniture making. Its natural resistance to rot and decay, as well as its strength and stability, made it a prized material for various applications.
1. Outdoor Furniture
One of the primary uses of teak wood in furniture is for outdoor settings. Teak's natural oils and high density make it resistant to water, insects, and decay, making it perfect for outdoor furniture that is exposed to the elements. From garden benches to patio dining sets, teak furniture can withstand harsh weather conditions and retain its beauty for years.
Teak patio sets: The durability and weather resistance of teak make it ideal for patio furniture. Whether it's a table and chairs or a lounge set, teak patio furniture adds a touch of elegance to any outdoor space.
Garden benches: Teak garden benches are not only functional but also add a touch of class to any garden or outdoor area. Their sturdy construction and resistance to weather make them a popular choice among homeowners.
Adirondack chairs: Teak Adirondack chairs are a classic choice for outdoor seating. Their ergonomic design, coupled with teak's natural beauty, makes them a favorite among those looking for comfort and style.
2. Indoor Furniture
While teak is renowned for its outdoor applications, it is also widely used in indoor furniture. Its warm color, smooth texture, and natural luster make it a perfect choice for creating a cozy and inviting atmosphere within the home.
Dining tables and chairs: Teak dining tables and chairs are a popular choice for those looking to add a touch of elegance to their dining area. The natural beauty of teak enhances any dining experience.
Bedroom furniture: Teak beds, dressers, and nightstands are not only aesthetically pleasing but also built to last. The durability of teak ensures that your bedroom furniture will withstand the test of time.
Bookcases and shelves: Teak's strength and stability make it an excellent choice for bookcases and shelves. Whether it's a small bookshelf or a large wall unit, teak furniture provides both functionality and style.
3. Cabinetry and Millwork
Teak wood's natural resistance to moisture and its ability to withstand wear and tear make it an excellent choice for cabinetry and millwork. Its durability and aesthetic appeal make it a preferred material for kitchen cabinets, bathroom vanities, and other custom woodwork.
Kitchen cabinets: Teak kitchen cabinets offer a timeless and elegant look to any kitchen. With its ability to resist moisture and humidity, teak is a practical choice for a room prone to spills and high humidity levels.
Bathroom vanities: Teak bathroom vanities add a touch of luxury to any bathroom. The wood's natural resistance to water and humidity ensures that your vanity will remain in excellent condition for years to come.
Custom millwork: Teak's versatility and durability make it a popular choice for custom millwork. From intricate paneling to unique furniture pieces, teak can be crafted into various designs, adding a touch of sophistication to any space.
Why Choose Teak?
There are several reasons why teak continues to be a preferred choice for furniture makers and homeowners alike:
Durability: Teak is known for its exceptional durability. Its natural oils and dense grain make it highly resistant to rot, decay, and insect damage.
Weather resistance: Teak wood's natural ability to withstand harsh weather conditions makes it ideal for outdoor furniture. It can withstand extreme temperatures, rain, and even direct sunlight without losing its beauty or structural integrity.
Low maintenance: Teak requires minimal maintenance compared to other types of wood. Regular cleaning and occasional oiling are usually sufficient to keep teak furniture looking its best.
Timeless beauty: The warm color, smooth texture, and natural luster of teak wood make it a visually appealing choice for furniture. Its beauty only improves with age as it develops a rich patina over time.
Conclusion
Teak wood's versatility, durability, and natural beauty have made it a highly desirable material in the world of furniture. From outdoor settings to indoor spaces, teak furniture adds elegance, functionality, and longevity to any environment. Whether it's a teak patio set, a dining table, or custom millwork, teak offers a timeless appeal that will continue to captivate homeowners and furniture enthusiasts for generations to come.