Where To Find The Best Home Made Pottery For Your Home: A Guide
Home decorations play a significant role in transforming a house into a home. They add a personal touch and create a warm and inviting atmosphere. One of the most popular home decor items is pottery. Home made pottery is not only beautiful but also unique, as each piece is crafted with love and care. If you're looking to add some handcrafted pottery to your home, this guide will help you discover the best places to find it.
The Importance of Home Made Pottery
Pottery has been a part of human culture for thousands of years. It holds a special place in our history and adds a sense of tradition and authenticity to any space. Home made pottery, in particular, has gained popularity in recent years due to its artisanal quality and individuality. Here are a few reasons why home made pottery is worth considering for your home:
Uniqueness: Each piece of home made pottery is crafted by hand, making it one-of-a-kind. No two pieces will be exactly the same, adding a touch of exclusivity to your home decor.
Artistic Expression: Pottery allows artists to express their creativity through different shapes, colors, and textures. By displaying home made pottery in your home, you're not only supporting artists but also showcasing their unique vision.
Aesthetic Appeal: Home made pottery has a timeless beauty that can enhance any interior style. Whether your home has a modern, rustic, or eclectic design, pottery can complement and elevate the overall aesthetic.
Connection to Nature: Pottery is often made from natural materials such as clay, giving it an organic and earthy feel. Having home made pottery in your home can create a connection to nature and bring a sense of grounding and tranquility.
Where to Find Home Made Pottery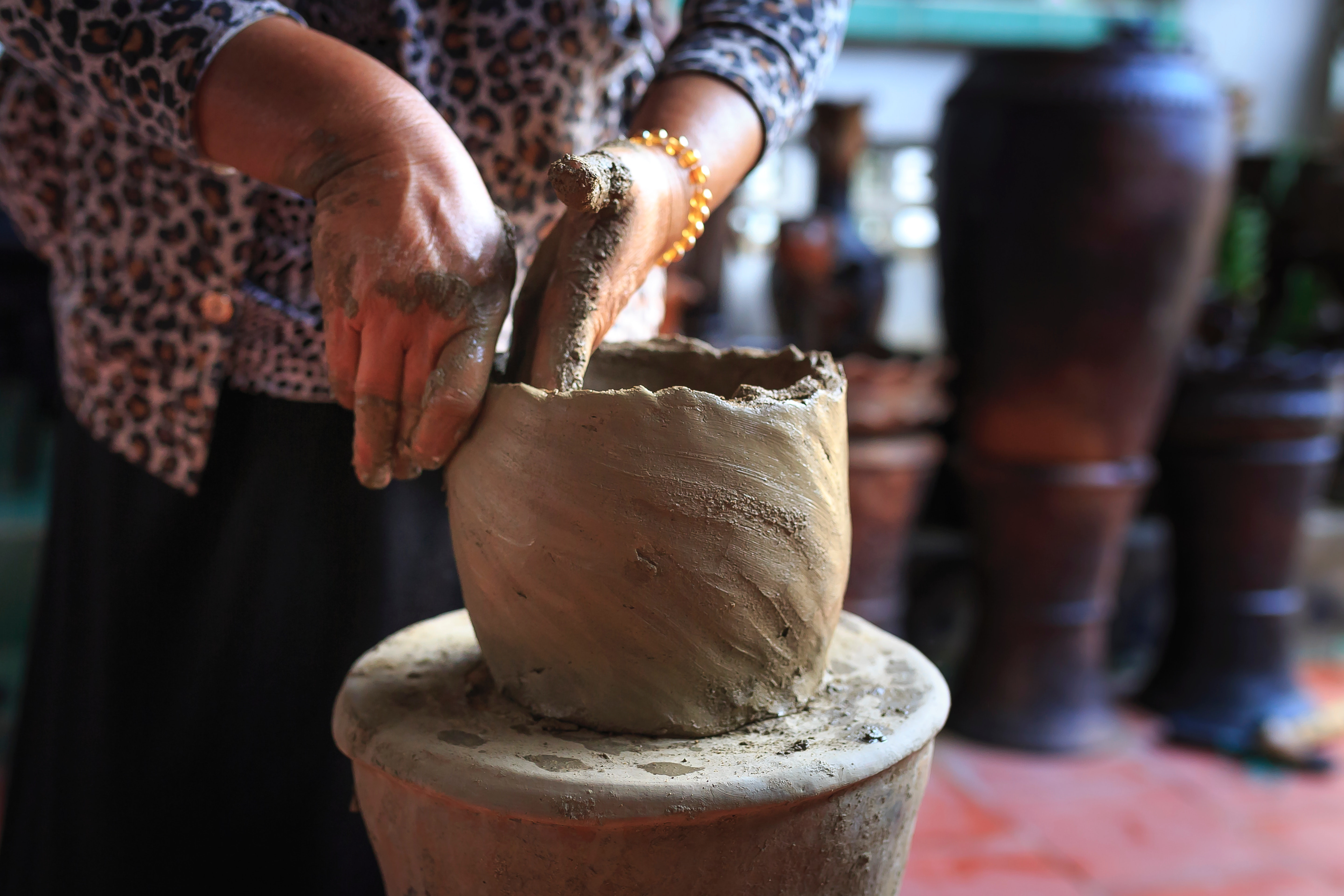 Now that we understand the value of home made pottery, let's explore some of the best places to find it:
1. Local Art Fairs and Craft Shows
One of the best ways to discover unique home made pottery is by attending local art fairs and craft shows. These events bring together talented artisans and provide an opportunity to see their work up close. You can interact with the artists, learn about their techniques, and even commission custom pieces. Keep an eye on local event listings and community bulletin boards for upcoming art fairs in your area.
2. Pottery Studios and Workshops
Visiting pottery studios and workshops not only allows you to explore a wide range of home made pottery but also provides insight into the crafting process. Many studios offer pottery classes or workshops where you can learn the basics of pottery making or try your hand at creating your own piece. This hands-on experience can deepen your appreciation for the craft and give you a unique perspective when selecting pottery for your home.
3. Online Marketplaces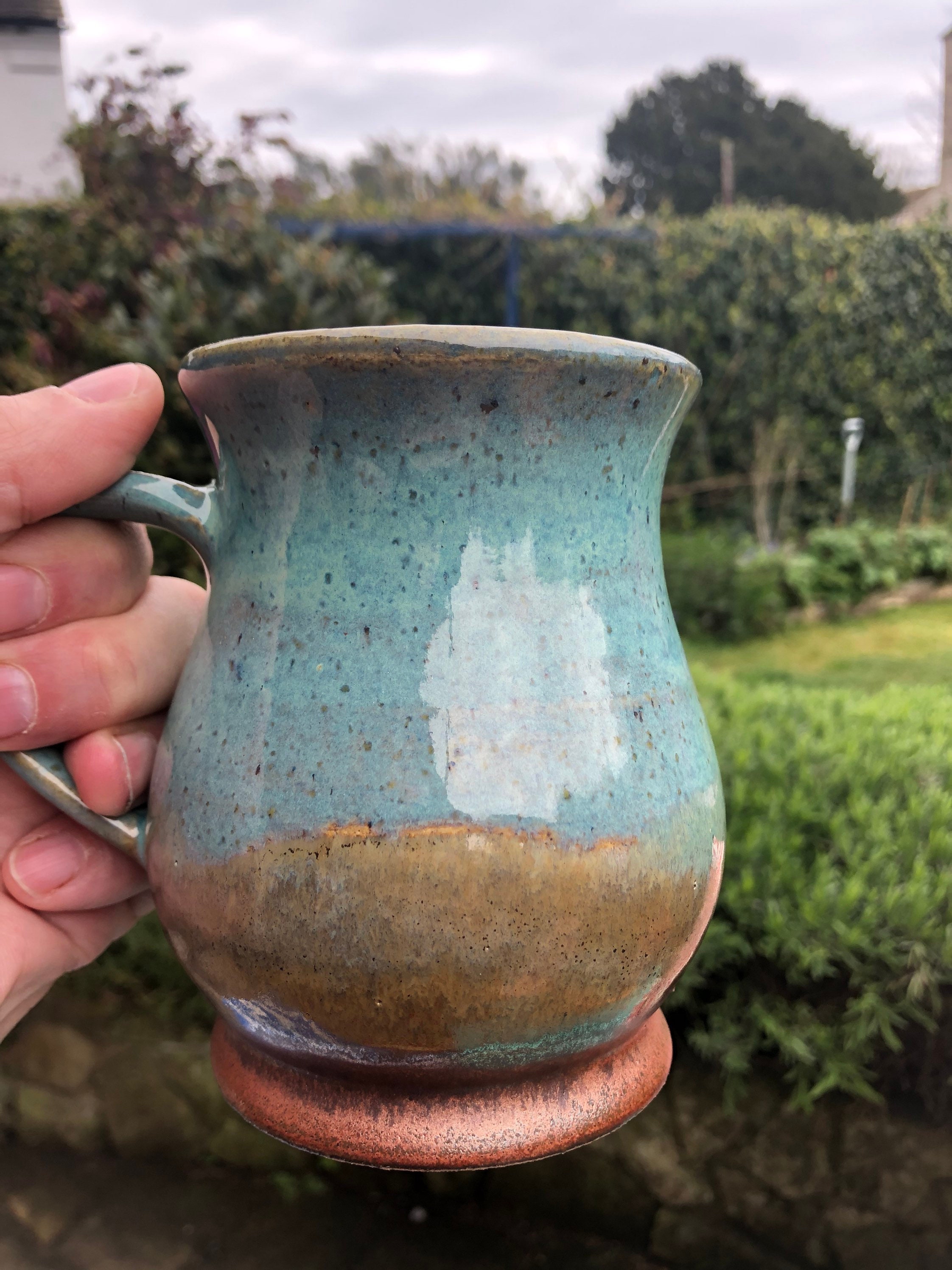 The internet has revolutionized the way we shop, and pottery is no exception. Online marketplaces such as Etsy, Artful Home, and Handmade at Amazon offer a vast selection of home made pottery from artists around the world. These platforms provide detailed descriptions, high-quality images, and customer reviews to help you make an informed decision. Additionally, you can directly communicate with the artists, ask questions, and request customizations.
4. Local Art Galleries
Art galleries often showcase a variety of art forms, including pottery. Local art galleries are a great place to discover talented ceramic artists and find unique home made pottery. The advantage of visiting an art gallery is the curated selection of pieces, ensuring that you're exposed to high-quality craftsmanship. Gallery owners and staff can also provide valuable insights into the artists and their work.
Factors to Consider When Choosing Home Made Pottery
When selecting home made pottery for your home, there are a few key factors to consider to ensure you find the perfect pieces:
1. Style and Aesthetic
Consider the overall style and aesthetic of your home when choosing pottery. Decide whether you prefer a minimalistic and modern look or a more rustic and traditional feel. Look for pottery that complements your existing decor and enhances the ambiance of your space.
2. Functionality
Think about the intended use of the pottery. Some pieces may be purely decorative, while others can serve practical purposes such as vases, bowls, or mugs. Functional pottery adds both beauty and utility to your home.
3. Size and Scale
Consider the size and scale of the pottery in relation to the space where it will be displayed. Large, statement pieces can be the focal point of a room, while smaller pieces can be grouped together to create a visually appealing arrangement.
4. Quality and Craftsmanship
Examine the quality and craftsmanship of the pottery before making a purchase. Look for smooth finishes, even glazes, and sturdy construction. Pay attention to the details and ensure the piece is well-made and durable.
Summary
Home made pottery adds a unique and artistic touch to any home. By supporting local artisans and choosing handcrafted pieces, you can create a space that reflects your personal style and values. Whether you find home made pottery at local art fairs, pottery studios, online marketplaces, or art galleries, take the time to consider the style, functionality, size, and quality of the pieces. With the right selection, your home will be transformed into a haven of creativity and beauty.